Proven Top Rated Brunswick VA Traffic Lawyer • 1500+ Client Reviews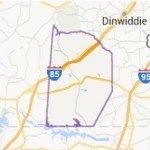 Brunswick County law enforcement is serious about enforcing Virginia traffic laws. The Code of Virginia classifies various offenses such as reckless driving, aggressive driving, DUI, and driving on a suspended or revoked driver's license – just to name a few – as serious criminal traffic violations that require skilled representation from a Brunswick VA Traffic Lawyer. Our lawyers specialize in defending traffic cases. CAUTION: Convictions for traffic violations can increase the automobile insurance premium by as much as 79%, according to a study conducted by Insurance.com
Experienced Traffic Attorneys in Brunswick County Virginia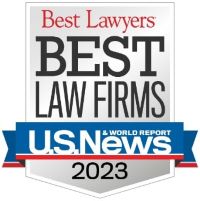 Riley & Wells Attorneys-At-Law is a recognized "Best Law Firm" according to U.S. News & World Report. Our Brunswick VA Traffic Lawyers represent clients in the Brunswick County Courts weekly and have amassed over 60 collective years of combined traffic law experience. The legal community annually recognizes us for our superior legal ability and high ethical standards. We will examine your case, deploy many strategies during our representation, and use every resource the law allows to secure our client the best possible outcome under the law. We get the results you want!
Brunswick VA Traffic Lawyer Client Review


Excellent legal advice and professional representation. Highly recommended!!
Exceptional Brunswick County VA Traffic Court Representation
The most surprising Virginia traffic law that shocks most is that a motorist can be convicted of the criminal misdemeanor Reckless Driving for speeding as little as 16 miles per hour over the limit if the speed evidence is 86 miles per hour in a 70-mile per hour speed zone. The speed limit on Interstate 85 in Brunswick is 70 mph. A conviction for a Virginia traffic violation can post to the driving record for as long as 11 years, cannot be expunged, and can severely jeopardize your freedom, career, and driving privileges. NOTE: A summons or traffic ticket is not a conviction.
Possible Brunswick County VA Traffic Court Penalties
Maximum fine of $2,500

12 months in jail [up to 5 years for a felony traffic conviction]

Suspension or Revocation of driving privileges

Assessment of DMV demerit points

Increased automobile insurance premiums
Brunswick VA Traffic Lawyer Client Review


Virginia Uniform Summons Traffic Ticket Issued by Brunswick Police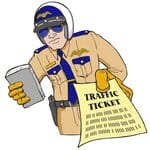 A Virginia Uniform Summons is the legal document issued by Brunswick VA law enforcement officers during a traffic stop. Most people refer to this document as either a traffic ticket or traffic citation. The summons serves as legal notice for the alleged traffic violation. Signing the summons is not an admission of guilt. The summons advises you of the date and time of your hearing in the Brunswick District Court. A Brunswick County police officer can also issue a summons for criminal offenses such as reckless driving and other misdemeanor offenses. Allow us to review your summons. We can develop a defense strategy even if you think you are guilty.
Riley & Wells Attorneys-At-Law Defend Brunswick Traffic Cases
DUI

Eluding the Police
Hit & Run-Leaving the Scene of an Accident
Driving Without a Valid License
Driving on a Suspended or Revoked License
Handheld cellphone use while driving
Out Of State Drivers

License Restoration

Aggressive Driving

Commercial Driver's License Violations
Failure to "Move Over" or Yield to Stationary Emergency Vehicle
Speeding Ticket

Accidents

Moving Violations

Driving Without Automobile Insurance
Free Consultation with Top Rated Brunswick County VA Traffic Lawyer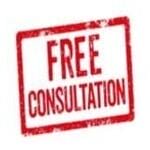 Some drivers think they do not need a traffic lawyer for their Brunswick County VA traffic case. The answer really depends on your circumstances. The biggest issues with representing yourself is the lack of experience and legal knowledge. The average motorist just doesn't know what the best courses of action are in a particular case. Experienced Brunswick VA traffic attorneys know the best tactics and options for obtaining good results. Traffic lawyers who spend a lot of time in traffic court are familiar with the habits of the different Brunswick judges and the law enforcement officers who issue the tickets. This local knowledge can prove to be invaluable in deciding how to defend against a Brunswick County traffic ticket.
Brunswick Virginia Reckless Driving Attorney Speeding REDUCED
Our Brunswick VA traffic lawyers represented a client from Maryland who was charged with misdemeanor reckless driving speeding 90/70 mph. During our client intake process, our client indicated what amounts to the "wrong car" defense. This is where the radar operator captures speed evidence thru the use of his RADAR unit, but sometimes there becomes an issue as to whether the police officer pulled over the correct vehicle. Our attorneys thoroughly and completely analyzed our client's case and we were able to convince the Judge to reduce the criminal misdemeanor reckless driving allegation down to a minor speeding case.
Brunswick VA is Aggressive with Traffic Law Enforcement
Brunswick County is in elite company among small Virginia counties, cities, and towns that rely on traffic fines and court costs. Some call it a speed trap. Speed traps are an area of the road that police officers heavily monitor to catch people speeding. Technically defined as an area of road where police officers hide in order to detect vehicles exceeding a speed limit. According to a study by Governing magazine, fines are 5.6% of the county's budget. The Brunswick Sheriff's Office aggressively enforces the traffic law. However, the Town of Eastville on the Eastern Shore in Northampton County relies more on traffic fines for revenue, with an astounding 72% of its budget coming from traffic fines and forfeitures.
Brunswick Driving on a Suspended Driver's License DISMISSED
Our Brunswick County traffic lawyers represented a client pulled over for speeding by a Virginia State Trooper in Brunswick County. A driver's license check revealed that our client was driving on a suspended driver's license in violation of Va. Code 46.2-301, but our client claimed he did not know his driver's license was suspended. Nevertheless, the DMV records showed his driving privileges were suspended. We advised our client what we needed to do and how we would proceed to defend the allegation best. On the trial date, we made arguments that persuaded the Brunswick Judge to dismiss the suspended driver's license case.
Brunswick County VA Traffic Lawyer I-85 Traffic Violations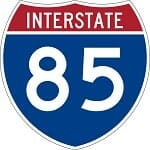 Interstate 85 is a heavily patrolled section of highway in Brunswick County VA. Traffic violations range from minor infractions to more serious felony criminal offenses. A traffic offense does not have to be a criminal offense for there to be negative consequences. Many Brunswick VA Traffic Tickets are often punishable by a fine, court costs, and DMV demerit points. This alone can create future problems. In many cases, we can resolve our client's Virginia Uniform Summons or speeding ticket in such a manner that protects both the driving record and the automobile insurance policy. Our Brunswick VA Traffic Lawyers will work hard to obtain you the best possible result.
Holding Cell Phone While Driving is an Brunswick VA Traffic Violation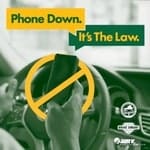 Virginia is a Hands Free Driving State. Va. Code §46.2-818.2 prohibits having a phone or handheld personal communication device in your hand while driving a vehicle. The Brunswick VA police officer does not have to prove that the driver was doing anything in particular like texting while driving to prove a violation. This offense is a moving violation demerit point offense. A conviction will post to the driving record and eventually the automobile insurance company. However, there are defenses and exceptions. This law does not apply if lawfully parked or stopped, if reporting an emergency, if using an amateur or citizens band radio or operating an emergency vehicle.
Driver Improvement Program For Brunswick VA Traffic Cases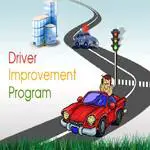 A Driver Improvement Program is an educational course designed to improve the knowledge and driving skills of participants. One reason to complete a Driver Improvement Program is to provide a pathway for traffic law  defendants to mitigate the consequences of their Brunswick County VA case. Completing the program may assist the attorney in convincing the Brunswick Judge to dismiss or reduce the case. The duration of a Driver Improvement Program can either be a 12 hour course or an 8 hour course. The program has in person and online formats. Consult a top rated Brunswick VA traffic attorney to understand your options before you pursue a driver improvement program for your reckless driving case.
Brunswick VA Traffic Ticket REDUCED to Defective Equipment is a WIN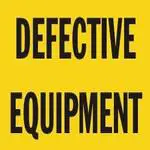 In some cases, the Brunswick County Judge is unwilling to completely dismiss a traffic violation case completely on a NOT GUILTY verdict. This is where a top rated Brunswick VA traffic lawyer can use the defective equipment law to the client's advantage. The defective equipment law pursuant to Va. Code 46.2-1003 makes it illegal for any person to use defective equipment on a vehicle that is operated on a highway. We are not required to present evidence of a defect. Defective equipment is a non-moving violation no demerit point offenses. So, convincing the Brunswick VA Judge to find our client guilty of defective equipment in traffic case is a win.
Contact us today for a free evaluation of YOUR case!
11/10/2015 | Updated 10/24/2023
Brunswick VA Defense Attorney<< Previous <   > Next >> Brunswick VA Reckless Driving