Brunswick VA Traffic Lawyer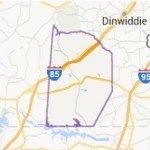 Brunswick County law enforcement is serious about enforcing the Virginia traffic laws. The Code of Virginia classifies various offenses such as reckless driving, aggressive driving, DUI, and driving on a suspended or revoked driver's license – just to name a few – as serious criminal traffic violations that require skilled representation from a Brunswick VA Traffic Lawyer. Our lawyers specialize in defending Brunswick County traffic cases. Call us!
Experienced Traffic Attorneys in Brunswick County Virginia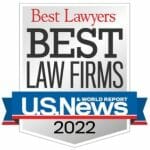 Our Brunswick VA Traffic Lawyers represent clients in the Brunswick County Courts every week and have amassed over 45 collective years of combined traffic law experience. We are annually recognized by the legal community for our superior legal ability and high ethical standards. We will examine your case, deploy many strategies during our representation, and use every resource the law allows to secure our client the best possible outcome under the law. We get the results you want!
Exceptional Brunswick County VA Traffic Court Representation
The most surprising Virginia traffic law that shocks most is the fact that a motorist can be convicted of criminal misdemeanor Reckless Driving for speeding as little as 16 miles per hour over the limit if the speed evidence is 86 miles per hour in a 70 mile per hour speed zone. The speed limit on Interstate 85 in Brunswick is 70 mph. A conviction for a Virginia traffic violation can post to the driving record for as long as 11 years, cannot be expunged, and can severely jeopardize your freedom, your career, and your driving privileges. NOTE: A summons or traffic ticket is not a conviction.
Possible Brunswick County VA Traffic Court Penalties
Maximum fine of $2,500

12 months in jail [up to 5 years for a felony traffic conviction]

Suspension or Revocation of driving privileges

Assessment of DMV demerit points

Increased automobile insurance premiums
Brunswick VA Traffic Lawyer Client Reviews


Riley & Wells Attorneys-At-Law Defend Brunswick Traffic Cases