Brunswick VA Traffic Lawyer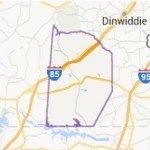 Brunswick County law enforcement is serious about enforcing the Virginia traffic laws. The Code of Virginia classifies various offenses such as reckless driving, aggressive driving, DUI, and driving on a suspended or revoked driver's license – just to name a few – as serious criminal traffic violations that require skilled representation from a Brunswick VA Traffic Lawyer. The most surprising Virginia traffic law that shocks most is the fact that a motorist can be convicted of misdemeanor Reckless Driving for speeding as little as 16 miles per hour over the limit if the speed evidence is 86 miles per hour in a 70 mile per hour speed zone. A conviction for a Virginia traffic violation can post to the driving record for as long as 11 years, cannot be expunged, and can severely jeopardize your freedom, your career, and your driving privileges.
Exceptional Brunswick County Traffic Court Representation
If you have been accused of violating any traffic violation in Brunswick County, then you need an accomplished Brunswick VA Traffic Attorney with the experience to present your best defense to the Court. Many of these criminal traffic offenses are punishable as follows:
Maximum fine of $2,500

12 months in jail [up to 5 years for a felony traffic conviction]

Suspension or Revocation of driving privileges

Increased automobile insurance premiums
Brunswick VA Traffic Lawyer Client Reviews


Experienced Traffic Attorneys Brunswick County
Our Brunswick VA Traffic Lawyers represent clients in the Brunswick County Courts every week and have amassed over 40 collective years of combined traffic law experience. We are annually recognized by the legal community for our superior legal ability and high ethical standards. We will examine your case, deploy many strategies during our representation, and use every resource the law allows to secure our client the best possible outcome under the law. Our law firm has the experience and knowledge you need to help prevent bad things from happening and represent clients as follows:
Habitual Offender

Eluding the Police

Hit & Run-Leaving the Scene of an Accident

Driving Without a Valid License

Driving on a Suspended or Revoked License

Commercial Driver's License Violations

Handheld cellphone use while driving

License Restoration

Aggressive Driving

Failure to "Move Over" or Yield to Stationary Emergency Vehicle

Out Of State Drivers

Accidents

Moving Violations

Driving Without Automobile Insurance
Brunswick Reckless Driving Speeding REDUCED
Our Brunswick VA traffic lawyers represented a client from Maryland who was charged with misdemeanor reckless driving speeding 90/70 mph. During our client intake process, our client indicated to us what amounts to the "wrong car" defense. This is where the radar operator captures speed evidence thru the use of his RADAR unit, but sometimes there becomes an issue as to whether the police officer pulled over the correct vehicle. Our attorneys thoroughly and completely analyzed our client's case and we were able to convince the Judge to reduce the misdemeanor reckless driving allegation down to a minor speeding case. Our client was happy with the outcome. No permanent criminal misdemeanor conviction.
Brunswick Driving on a Suspended Driver's License DISMISSED
Our Brunswick County traffic lawyers represented a client who was pulled over for speeding in Brunswick County by a Virginia State Trooper. A driver's license check revealed that our client was driving on a suspended driver's license in violation of Va. Code 46.2-301, but our client claimed that he did not know his driver' license was suspended. Nevertheless, the DMV records were showing his driving privileges were suspended. We advised our client what we needed to do and how we would proceed to best defend the allegation. On the trial date, we made arguments that persuaded the Brunswick Judge to dismiss the suspended driver's license case.
Brunswick VA Traffic Violations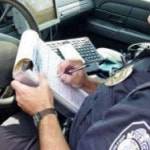 A traffic offense does not have to be a misdemeanor criminal offense for there to be  negative consequences. Many Brunswick VA Traffic Tickets are often only punishable by a fine, court costs and DMV demerit points. In many cases, we can resolve our client's Virginia Uniform Summons and/or speeding ticket in such a manner that protects both the driving record and the automobile insurance policy. Our Brunswick VA Traffic Lawyers will work hard to obtain you the best possible result.
Contact us today for a free evaluation of YOUR case!
11/10/2015 | Updated 9/16/2020