Henrico County VA Pocahontas 895 Toll Violations Lawyer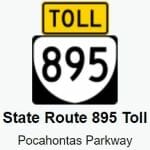 The Pocahontas Parkway toll road (State Route 895) connects with I-95 and Chippenham Parkway in Chesterfield County and with I-295 near the Richmond Airport in Henrico County. An single toll violation is typically not a big deal and likely does not require legal representation. However, repeated toll violations can stack up quickly. If you have found yourself facing thousands of dollars in tolls, then it would be in your best interests to consult an experienced Henrico County VA toll violation lawyer.
Experienced Attorneys Defending Henrico County Toll Violations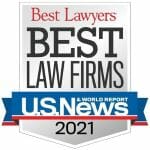 Riley & Wells Attorneys-At-Law is an prominent local Henrico VA law firm. Our lawyers have over 45 years of combined traffic law experience. We are recognized for superior legal ability and high ethical standards. We routinely represent clients before the Henrico VA Courts and routinely defend toll violation cases. We know the best strategies to use when defending your case. Our attorneys will use every resource available to secure our client the best possible outcome.
Top Rated Pocahontas Parkway Toll Violations Lawyer

Trust and integrity is simply the watch words for Riley & Wells. I live in NC and needed legal help in the state of Virginia. I called Riley & Wells and they handled all of my legal matters above and beyond any set standards. Everyone I spoke to on the phone or in email treated with the upmost respect. They took care of my legal issues to highest level of my satisfaction without me needing to travel back to VA. They are truly the best legal team that I have ever met. If you need a total professional legal team with super and affordable prices please call Riley & Wells.
Local Henrico VA Attorneys Successfully Resolving Toll Cases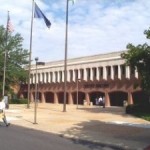 Henrico County Pocahontas Parkway toll violation disputes are placed on the Henrico General District Court's toll violations civil docket. Our lawyers know how to successfully represent clients before the Henrico Court in toll violation cases. There are various defenses and strategies that we can use to favorably resolve your case. In many instances, we can negotiate resolutions with the Commonwealth that save clients thousands of dollars. Let us review your case. We can help!
Pocahontas Parkway Toll Violations Include Civil Penalties and Fees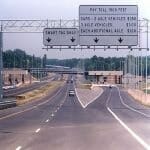 Toll violations trigger civil penalties. A first offense penalty is $50, second offense is $100 if within one year from the first offense, third offense is $250 if within two years from the second offense, and $500 for a fourth and any subsequent offense within three years from the second offense. In addition to the civil penalty, the unpaid toll and all accrued administrative fees not to exceed $100 per violation are also imposed. Do the math. It does not take long for a series of toll violations to become a very expensive experience.
Main Toll Plaza | Laburnum Exit | Richmond Airport Connector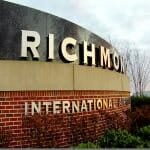 The Pocahontas Parkway toll road is 8.5 miles long. Tolls are collected at the Main Plaza, the Laburnum exit and the Richmond Airport Connector. Toll rates range from $2.80 to $9.55 depending on number of vehicle axles and miles driven. Tolls are payable with E-ZPass, credit/debit cards and cash. Travelers passing through the Main Plaza are not charged again to exit at Laburnum or the Richmond Airport Connector. The Laburnum and Airport Connector toll applies only to travelers not passing through the Main Plaza.
Let us review your case. We can help!
6/3/2021