Experienced Hanover VA Criminal Lawyer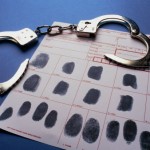 An arrest for a criminal offense can be a frightening, devastating experience. Our accomplished Hanover County VA Criminal Defense Attorneys know that most of our clients are worried about what will become of their future after some sort of mistake in judgment that could potentially ruin everything. The simple fact is that you are in trouble with the law and you need a non-judgmental advocate to provide quality advice. We can protect you before the Court and present your best defense.
NOTE: An Arrest is NOT a Conviction
Named a "Best Law Firm" For Criminal Law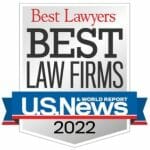 Riley & Wells Attorneys-At-Law is an established local Hanover County VA law firm. We have been recognized as a "Best Law Firm" by U.S. News & World Report for criminal law. Our lawyers have accumulated over 45 years of combined criminal law experience and provide personalized client service. We work directly with you at every stage of the case. Our lawyers represent clients every week before the Hanover Courts. Our goal is secure each client the best possible result. We have a proven track record of success.
Hanover County VA Criminal Defense Attorney Client Review

Trust and integrity is simply the watch words for Riley & Wells. I live in NC and needed legal help in the state of Virginia. I called Riley & Wells and they handled all of my legal matters above and beyond any set standards. Everyone I spoke to on the phone or in email treated with the upmost respect. They took care of my legal issues to highest level of my satisfaction without me needing to travel back to VA. They are truly the best legal team that I have ever met. If you need a total professional legal team with super and affordable prices please call Riley & Wells.
Effective Criminal Defense Attorneys Hanover County
The Hanover Sheriff and State Troopers aggressively investigate criminal offenses throughout Hanover County from violent felony offenses to low level misdemeanor violations such as marijuana possession, underage possession of alcohol or assault and battery. The Hanover Commonwealth Attorney aggressively prosecutes cases before the Courts. An experienced Hanover VA Criminal Defense Attorney who regularly represents clients in this court knows how to best attack the prosecution's case. 
Top Criminal Defense Attorneys Presenting The Best Defenses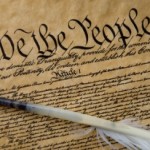 The best option anyone charged with a criminal offense in Hanover County is to retain the best possible Hanover VA Criminal Lawyer who regularly defends criminal cases and has the experience to present your best defense. Our lawyers understand that people need clear answers to their legal questions as soon as they either become a target of criminal investigation or are arrested. You need to know your rights under the law and how to act to protect them immediately. Don't wait to get help!
Hanover VA Lawyers Specializing in Defending Criminal Cases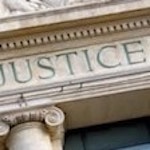 Our trial skills, negotiation skills and a detailed familiarity with the Hanover County criminal justice system help us develop an effective defense strategy. Our attorneys know how to both effectively defend a criminal case and are not afraid to challenge the evidence in tough cases. We fight for our clients using every resource the law allows to achieve the best possible outcome and consider guilty pleas only when they are in the best interest of our clients.
Criminal Trial Lawyer Hanover County VA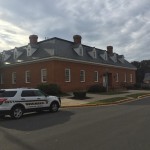 Criminal trials are a highly specialized area of the law and can be very complicated. Do not trust your future to a law firm that either juggles many areas of law or simply does not possess the necessary constitutional, criminal law & criminal procedure experience. Our belief is that clients are best served by an attorney who specializes in a specific area of the law and who regularly practices in the same court. We defend Hanover VA criminal cases every week.
Hanover VA Possession of Marijuana DISMISSED
Our Hanover County Virginia Criminal Defense Attorneys represented a J. Sargeant Reynolds college student who was arrested for Possession of Marijuana & Underage Possession of Alcohol in Mechanicsville. Mechanicsville is popular section of Hanover County's east end. Our client was the passenger of a vehicle that was pulled over by a Hanover County Deputy Sheriff for a stop sign traffic violation. The Deputy Sheriff detected an odor of burnt marijuana, which permits a warrantless search of the passenger compartment of the vehicle as an exception to the 4th amendment against unreasonable searches and seizures.
Hanover VA Possession of Alcohol DISMISSED
The Deputy Sheriff recovered various amounts of marijuana and alcohol throughout the vehicle. After recovering suspected marijuana, the law enforcement officer is either required to submit the plant material to the state lab for analysis or a field test can be performed with an approved field test kit. In either case, the evidence can be challenged with various motions. Our attorneys reviewed the facts, circumstances and allegations surrounding the arrest. We found weaknesses and arguments to both allegations that convinced the Commonwealth Attorney to offer our client a way out without a conviction and the client accepted.
Best Defense For Any Hanover County Criminal Case
Murder
Protective Order/Violation
Robbery
Malicious Wounding
Forgery
Fraud
Solicitation of Prostitution
Concealed Weapon
Firearm Offenses
False Pretenses
Drugs
Expungements
Destruction of Property
Felon in possession of a firearm
Sexual Battery
Failure To Appear/Capias
Manslaughter
Petty Larceny
Probation Violations
Abduction
False Statement on Firearm Form/Criminal History Consent Form (attempt to purchase/possess offenses)
Discharging a gun in public
Grand Larceny
Receiving Stolen Property
Prostitution
Reckless handling of a firearm
Reside in a Bawdy House
Trespassing
Vandalism
Conspiracy
Sex Offenses
Worthless/Bad Checks
Obstruction of Justice
Brandishing a Firearm
Shoplifting
Hanover County VA Criminal Lawyer Client Review

Let us review YOUR case. We can help!
11/10/2015 | Updated 2/22/2020