Experienced Hanover County DUI Lawyer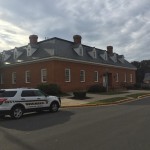 Driving under the Influence of alcohol or drugs in Hanover County VA is taken very seriously by the authorities. The law enforcement community, which consists of Hanover County Deputy Sheriffs, Virginia State Troopers and the Ashland Police Department aggressively patrol Hanover County and the Town of Ashland looking for motorists who drink and drive. A Hanover County DUI arrest can be an embarrassing and devastating event that will most certainly require serious representation whether you were initially pulled over on the Interstate by a State Trooper for speeding or driving through a DUI sobriety checkpoint being conducted by the Hanover Sheriff's Office. If you have been arrested for DUI in Hanover VA, then you need an experienced Hanover VA DUI Lawyer. You can benefit from our experience to defend your Hanover County DUI case.
DUI Defense Specialists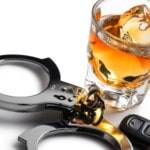 Riley & Wells Attorneys-At-Law is an established local DUI law firm that has accumulated over 45 years of combined DUI experience and are routinely recognized by legal community for excellence in legal ability and the highest of ethical standards. Now is not the time to have a lawyer that is going to lecture you about your choices. The simple fact is, you are in trouble with the law and you need a non-judgmental advocate to give you straight forward advice about protecting you before the Court and presenting your best defense. We are the skilled Hanover County VA DUI Lawyers that clients who are serious about protecting their best interests want representing them. We will use every resource the law allows to best protect our client.
Virginia DUI Penalties
A Hanover County DUI conviction can have a significant, far-reaching negative impact on your life with substantial penalties that may often include:
Possible incarceration
Suspension or Revocation of Driving Privileges
Expensive fines
Probation
DUI education courses such as VASAP
Significant cost increases to or loss of automobile insurance
Loss of employment or employment opportunities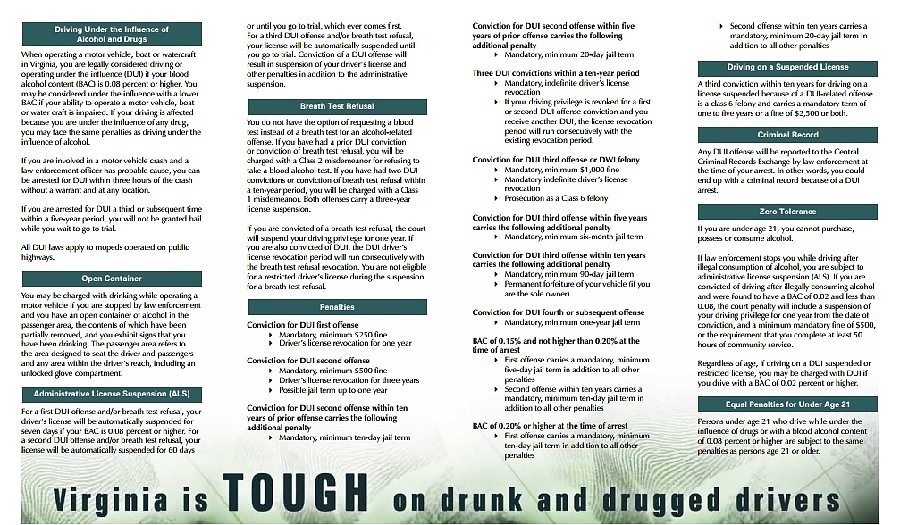 Effective Hanover County DUI Defense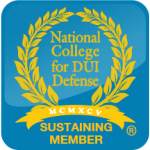 The Virginia DUI law pursuant to Va. Code 18.2-266 states in part that it is unlawful for any person to drive or operate any motor vehicle while such person has a blood alcohol concentration of 0.08 percent or more or while such person is under the influence of alcohol. There are other provisions in the DUI law that pertain to operating a motor vehicle under the influence of illegal drugs and prescription medication. In the event of an arrest, the Hanover County Commonwealth's Attorney prosecutes all DUI cases before the Hanover Courts. Our experienced Hanover County DUI Attorneys will examine the facts of your case looking for any defense, which may likely include field sobriety tests and breath test evidence.
An experienced, dedicated Hanover Virginia DUI Attorney on your side is a must to help you navigate a complicated process, mount the best defense possible and to  mitigate the negative effects of a DUI allegation. Our seasoned Hanover DUI Lawyers possess years of experience successfully defending DUI allegations in Hanover County VA. We will carefully analyze the facts of your case to ensure that every possible defense is investigated, evaluated and presented if applicable.
Hanover County DUI Client Review

Hanover DUI, Marijuana Possession & Refusal REDUCED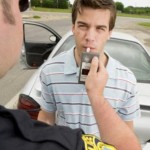 Our Hanover County DUI Lawyers represented a client from Richmond who was involved in a single vehicle accident in Hanover County. A Deputy Sheriff responded to the accident scene and began to investigate our client for DUI. Our client was subsequently arrested & charged with DUI. The Deputy Sheriff then searched our client's vehicle without a search warrant and found marijuana. An allegation of possession of marijuana was also filed against our client in addition to the DUI case. At the station or hospital, our client was required to provide a breath or blood sample for testing if probable cause supported the arrest for DUI. In this case, our client was not seriously injured and was transported to the jail. He did not provide a breath sample. Failure to provide a sample for testing triggered our client being charged with refusal.
Our attorneys reviewed our client's case and were prepared for trial. However, after extensive negotiations with the Commonwealth Attorney, we were able to favorably resolve our client's allegations. The DUI case was reduced to reckless driving, the refusal allegation was nolle prosqui or dropped by the prosecution, and the possession of marijuana case was dismissed. Our client was neither convicted of DUI nor marijuana possession, and avoided a jail sentence.
Let us review YOUR case. We can help!
11/10/2015 | Updated 2/22/2020