Effective Hanover VA Traffic Lawyer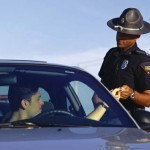 The traffic laws in Hanover County VA are strictly enforced. A traffic violation can be a felony, a misdemeanor or an infraction depending on the nature of the offense. Hanover County Deputy Sheriffs and State Troopers aggressively patrol the County and its interstate highways. If you have been arrested or charged with a traffic violation, then you need a Hanover VA lawyer who specializes in traffic law defense. Do not plead guilty or pre-pay any Hanover County traffic violation without first consulting an attorney.
CAUTION: A Hanover VA traffic conviction may increase the automobile insurance premium by as much as 79% depending on the violation according Insurance.com
Traffic Law Attorneys Hanover County Virginia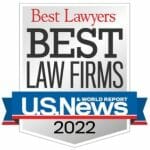 Riley & Wells Attorneys-At-Law is a prestigious local Hanover VA traffic law firm. Our lawyers represent clients every week in the Hanover County Courts. We possess over 45 years of collective traffic law experience. Our attorneys are recognized for superior legal ability and the highest of ethical standards. We carefully examine each case in detail so that the best possible defense can be presented. Our goal is to secure the best possible outcome each client based on the law and facts of the case.
Hanover County VA Traffic Attorney Client Review John Venezia
15:28 04 Oct 17
Extremely happy with the outcome of my case. Well worth the money. I recommend to anyone (in state or out of state) to obtain their services for VA traffic issues.
Riley & Wells Attorneys-At-Law Can Defend Any Hanover VA Traffic Violation
Eluding the police
No valid driver's license
Moving violations
Fail to Move Over or yield to stationary emergency vehicle
Accidents
Commercial driver violations
Aggressive Driving
Failure to "Move Over"
Handheld cellphone use while driving
Driving revoked 18.2-272
Experienced Traffic Attorneys Hanover County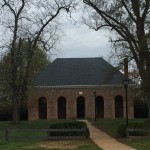 Law enforcement officers in Hanover County issue traffic tickets and make arrests for traffic violations. The police officer either issues a Virginia Uniform Summons to the motorist or the motorist is arrested and taken before the Magistrate. In either case, a hearing date is set for the matter to go before the Hanover County General District Court. The best course of action is to immediately contact a professional Hanover VA Traffic Lawyer. Our attorneys can help you understand your case and how to best defend your matter.
Virginia Traffic Violation Penalties – Hanover County VA
Incarceration
Maximum fine of $2,500
Moving violation demerit points
Loss of driving privileges
Employment issues
Increased automobile insurance premiums
Reckless Driving is a Criminal Misdemeanor Traffic Violation in Virginia
Reckless driving in Virginia is a criminal misdemeanor offense. Many driver's make the mistake in believing that reckless driving is just a traffic ticket. There are numerous reckless driving laws according to Virginia law. Excessive speed and accident cases are frequent incidents where either a state trooper or deputy sheriff will issue a reckless driving ticket to a motorist. This ticket is a criminal misdemeanor allegation. Do not underestimate the impact this traffic ticket can have on your future. Our law firm works hard to obtain each client the best possible result in every case. An experienced Hanover County Traffic Lawyer can make sure your rights are protected and that you are not intimidated in the courtroom.
Hanover Suspended Driver's License Violation Va. Code 18.2-272
Va. Code 18.2-272 is a serious Virginia traffic violation. This law criminalizes driving after a license revocation or in violation of a restricted driver's license or with a blood alcohol content as low as 0.02 percent. The courts and the DMV take these allegations very seriously. A conviction will trigger a 12 month loss of driving privileges and typically a jail sentence. Our attorneys know how to defend this type of traffic violation. In some instances, there are weaknesses in the prosecution's case. In other cases, we can present favorable mitigating evidence on behalf of the client to convince the Judge to enter a favorable order.
Restoration of Driving Privileges Petition Hanover County Circuit Court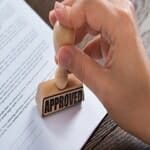 The Hanover Courts and the Virginia DMV can revoke driving privileges for various reasons. Some revocations are satisfied upon compliance with Court, VASAP or DMV requirements. Convictions for certain DUI offense or an old Habitual Offender determination will trigger a different type of driving privilege revocation. Some cases require you to Petition the Hanover County Circuit Court to Restore Driving Privileges. We frequently represent clients with this Petition. Let us review your case. We can help!
Hanover County VA Reckless Driving Speeding DISMISSED
Our traffic law attorneys represented a VCU student from Fredericksburg VA who was pulled over by a State Trooper on I295. The state trooper used R.A.D.A.R. to gather speed evidence in excess of 80 mph. At the time, driving faster than 80 mph violated the Virginia reckless driving law pursuant to Va. Code 46.2-862. We were able to appear in Court for the client without the client returning to Hanover County. We convinced the Judge to dismiss the case. The client was required to complete a driver improvement program and pay an $89 court cost. An excellent result for the client. No criminal conviction. No loss of driving privileges. No moving violation demerit points. No automobile insurance increases.
Contact us today for a free evaluation of YOUR case!
11/10/2015 | Updated 5/20/2021