New Kent County VA DUI Lawyer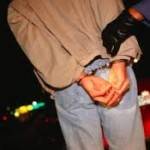 Driving Under the Influence of Alcohol or Drugs is a very serious traffic offense anywhere, but in Virginia the DUI penalties are particularly strict if convicted. An arrest for DUI in New Kent County VA is often an embarrassing and life changing event. If you have been arrested for DUI in New Kent County VA, then you need an experienced New Kent County VA DUI Lawyer. Our role as your attorney and advocate is to develop your case and present your best defenses to the court, not to lecture your or question you about your decision making. Riley & Wells Attorneys-At-Law is a trusted local law firm that has accumulated over 45 years of combined DUI law experience that routinely represents clients before the New Kent Courts in DUI case. Our attorneys have been a member of the National College for DUI Defense for over two decades, have prosecuted DUI cases in New Kent, and have made DUI arrests as a former Virginia State Trooper. We understand DUI law. You can benefit from our experience.  We use every resource the law allows to best protect each client.
A DUI conviction can have a significant, far-reaching impact on your life. Penalties for a DUI conviction are substantial and often include:
Possible incarceration
Ignition Interlock
Suspension or Revocation of Driving Privileges
Expensive fines
Probation
DUI education courses
Significant cost increases to or loss of automobile insurance
New Kent County VA DUI Lawyer Client Reviews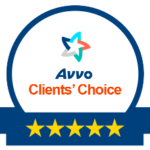 In 2015, I was arrested and charged with Driving Under the Influence in Central Virginia. A friend that had been in a similar situation recommended Mitch Wells. When I called Mr. Wells, he was particularly helpful in explaining the clause in the law that pertained to my specific situation. After reviewing the case and speaking with the prosecutor, Mr. Wells made it clear what my opinions were and what the possible outcomes might be. Ultimately, I chose a plea deal for a traffic infraction and a fine rather than go to trial despite Mr. Wells being confident that we would win at trial. With a wealth of experience and knowledge, I highly recommend Mitch Wells to family, friends, and strangers. "Posted on Avvo.com by L. 

Experienced DUI Defense Attorneys New Kent County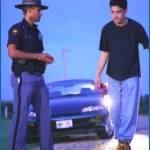 The Virginia DUI law is lengthy and complex. Our experience is that only an attorney who regularly defends clients accused of DUI. A New Kent VA DUI allegation is charged under Va Code 18.2-266, which states that it is unlawful for any person to operate any motor vehicle with a blood alcohol concentration of 0.08 percent or while such person is under the influence of alcohol, illegal drugs or prescription medication. The DUI law can be stated in a simple sentence, but there are volumes or procedures, precedents and protocols for the prosecution to comply with to properly prove a DUI case beyond a reasonable doubt. We understand the substantive law, the criminal procedure, the blood and breath test science as well as the constitutional elements of DUI cases because or our extensive experience. Contact our experienced New Kent County DUI Attorneys that have successfully established themselves as reputable advocates for clients before the New Kent Courts. We will carefully analyze the facts of your case to ensure that all applicable defenses are timely raised on your behalf.
New Kent DUI Amended to Reckless Driving By Judge
Our New Kent County DUI Lawyers represented a client who was arrested for DUI in New Kent County VA. There was probable cause for the arrest, but the client did not provide a breath sample for analysis as required by law. This triggered an additional allegation of Refusal, but the lack of blood alcohol evidence limited the Commonwealth's evidence that could be used against the client to prove a violation of the DUI law. The client had no defense to the Refusal allegation, but did have defenses to the DUI allegation. In the end, we argued that there was a lack of evidence to prove legal intoxication under the totality of circumstances pursuant to Va. Code 18.2-266 (ii). The Judge agreed and reduced the case to reckless driving. The client only had to pay a $500 fine for reckless driving. No DUI conviction, no loss of driving privileges, no ASAP alcohol education program, no probation. The client was happy with the disposition.
New Kent Driving Under Influence 0.13 BAC REDUCED
Our New Kent VA DUI Attorneys represented a client who was arrested on Thanksgiving Night for drunk driving and reckless driving speeding in excess of 20 mph over the speed limit. Our client was initially pulled over by the Virginia State Trooper for speeding 74 miles per hour in a 45 mph speed zone. The Trooper was operating moving R.A.D.A.R. opposite direction on a narrow two lane country road. The Trooper executed a traffic stop, subsequently conducted a DUI investigation and later arrested our client for DUI and reckless driving. A breath test was later conducted by the Trooper and the Certificate of Analysis revealed a breath test result of 0.13 BAC. We presented various mitigating pieces of evidence and arguments that persuaded the Court and the prosecution to drop the reckless driving speeding case and to reduce the DUI case to reckless driving. Our client was relieved to avoid a DUI conviction.
Let us review YOUR case. We can help!
11/10/2015 | Updated 2/22/2020