New Kent County VA Speeding Ticket Lawyer
The New Kent Deputy Sheriff's and Virginia State Troopers are aggressive with their enforcement of the speed limit in New Kent County VA, particularly on Interstate 64 and routes through the county like Route 60, 249 and 33. In fact, a New Kent VA Speeding Ticket is probably the most common type of traffic violation in New Kent County VA. Some people do not think that they do not need a lawyer to assist them with their speeding ticket. That may be true in some circumstances, but we will ensure that you are not intimidated before the court and that your best defense is presented. There are some technical defenses and strategies that only an attorney that regularly practices in this area and before this court will be able to properly present. Additionally, with representation, you would likely not be required to appear in court. Contact a New Kent County VA Speeding Ticket Lawyer to ensure that your rights are protected and increase your chances of securing a better result than you would be able to obtain for yourself, with fewer points, a lower fine and less hassle.
A conviction for speeding can negatively affect you in many ways as follows:
Excessive fines and court costs
Increased automobile insurance premiums
Assessment DMV demerit points (3, 4, or 6 depending on the speed)
Loss of driving privileges depending on the speed and prior convictions
Speeding Ticket Defense Attorneys New Kent County VA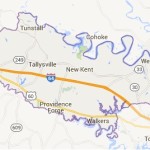 Riley & Wells Attorneys-At-Law is an established local law firm with over 45 years of combined traffic law experience and is recognized yearly for excellence in legal ability and ethical standards. We are the New Kent County VA Speeding Ticket Lawyers that clients who are serious about their driving privileges, driving record and automobile insurance policies want representing their best interests.
New Kent Speeding Ticket Attorney Client Review

New Kent County VA Reckless Driving Speeding Ticket Attorneys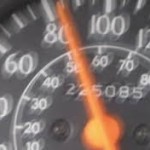 The most controversial speeding provision is the Reckless Driving Speeding provision, which states that a person shall be guilty of reckless driving for driving a motor vehicle at a speed of 20 miles per hour or more above the speed limit OR in excess of 85 miles per hour regardless of the speed limit pursuant to Va. Code 46.2-862. It can be hard to believe, especially for licensed driver's from other states, but you can be convicted of misdemeanor reckless driving for speeding 16 miles an hour over the posted speed limit on Interstate 64 in New Kent VA. We defend this type of speeding ticket in the New Kent VA courts every week and know how to best protect our clients. The facts of each case can vary, but we have the knowledge and expertise to select the best defenses and arguments for your particular circumstances.
A New Kent County Speeding Ticket may also be charged as follows:
46.2-862 Reckless Driving – Speeding
46.2-870 Speeding
46.2-871 Maximum Speed Limit for School Buses
46.2-872 Maximum Speed Limits for Vehicles Under Special Permits
46.2-873 Speeding in a School Zone or at a School Crossing
46.2-873.1 Maximum Speed Limit on Nonsurface Treated Highways
46.2-873.2 Maximum Speed Limit on Rural Rustic Roads
46.2-874 Speeding in a Business or Residential District
46.2-875 Maximum Speed Limit on Certain Other Highways
46.2-877 Minimum Speed Limits (Impeding the Flow of Traffic)
46.2-878 Authority to Change Speed Limits
46.2-878.1 Speeding in a Highway Work Zone
46.2-878.2 Maximum Speed Limits in Certain Residential Districts
46.2-881 Speeding on Bridges, Tunnels and Interstates
46.2-947 Speeding Within Highway Safety Corridor
Effective New Kent County Speeding Ticket Defense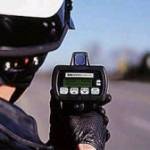 The Virginia State Troopers & New Kent Deputy Sheriffs who issue speeding tickets in New Kent County usually calculate your speed accurately and can often prove their case at trial. Accordingly, we often find it in the best interests of our clients to negotiate or plea bargain your case with the Court and the Commonwealth Attorney with mitigating evidence to achieve the best possible result. However, that is not always possible, due to either allegations of extremely high speeds, cases involving poor driving records, or other various incidents that may block such a resolution. In those situations, you will need an accomplished New Kent VA Speeding Ticket Lawyer to fight your speeding ticket and challenge the evidence against you. We have a clear understanding of Virginia speeding laws, traffic court procedures, procedural and technical defenses, and law enforcement methods of detecting speed such as: RADAR, LIDAR, VASCAR, Aerial Speed Measurement, and use of a police vehicle with a calibrated speedometer.
New Kent Speeding Ticket DISMISSED on the merits at trial
In this case, our New Kent County VA speeding ticket attorneys represented a client who was alleged to have been in violation of the reckless driving speeding law for speed in excess of 20 milers per hour over the posted speed limit. The Commonwealth Attorney was neither interested in reducing,  dismissing nor disposing of the case thru an alternative disposition, which is possible in many cases.  Therefore, in situations like these, it takes a skilled trial attorney with extensive knowledge of how trials work to effectively argue the case.  A not guilty plea was entered and the trial commenced. At the close of the Commonwealth's evidence, a new inexperienced prosecuting attorney had failed to present evidence establishing the identification of the driver. At the appropriate time, we objected to the Commonwealth's case on the basis that the prosecution failed to properly identify the driver in this alleged reckless driving speeding case. The Judge granted our defense motion to strike the Commonwealth's case as insufficient without the defense needing to introduce evidence.  The case was dismissed on the merits with no probation requirement, no driver improvement program and no community service.
Let us review YOUR case. We can help!
11/10/2015 | Updated 9/16/2020