New Kent County VA Traffic Lawyer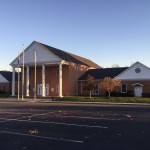 The New Kent County Deputy Sheriffs and Virginia State Troopers that patrol New Kent County are serious about law enforcement. The State Troopers and Deputy Sheriffs tend to focus their attention to Interstate 64 and Routes 60 & 249. Our New Kent County VA Traffic Lawyers will ensure that you are not intimated in the courtroom, that you do not crack under pressure and that your best defense is presented. In many cases, we can often appear before the Court on our client's behalf and successfully resolve the case.
CAUTION: A New Kent VA traffic ticket conviction may increase the automobile insurance premium by as much as 79% depending on the offense according to Insurance.com
Experienced Traffic Attorneys New Kent County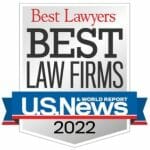 Riley & Wells Attorneys-At-Law is an established local New Kent VA law firm. Our lawyers represents clients accused of traffic violations every week before the New Kent County VA Courts. We examine each case with meticulous precision so that every possible defense is analyzed and presented to the Court. Our attorneys have complied over 45 years of combined traffic law experience. We are recognized annually for our superior legal ability and high ethical standards.
New Kent County Virginia Traffic Law Attorney Client Reviews

Trust and integrity is simply the watch words for Riley & Wells. I live in NC and needed legal help in the state of Virginia. I called Riley & Wells and they handled all of my legal matters above and beyond any set standards. Everyone I spoke to on the phone or in email treated with the upmost respect. They took care of my legal issues to highest level of my satisfaction without me needing to travel back to VA. They are truly the best legal team that I have ever met. If you need a total professional legal team with super and affordable prices please call Riley & Wells.
Virginia Traffic Law Conviction Penalties – New Kent, Virginia
Maximum fine of $2,500

Possible incarceration based on offense

Loss of driving privileges
Moving violation demerit points
Increased automobile insurance premiums
Employment issues
NOTE: Do not plead guilty or pre-pay your New Kent County VA traffic ticket without first consulting an experienced attorney.
New Kent VA Traffic Law Violation Case Result
Our New Kent Traffic Lawyers represented a client who was accused of allowing a suspended driver to operate a motor vehicle. The incident in question involved a traffic accident. Our client was the owner of the vehicle involved in the crash. The prosecution was alleging that our client knew the driver's privileges were revoked and that he allowed him to drive when it crashed. Our attorneys gathered all of the necessary evidence to present the best defense at trial. In the end, we were able to convince the prosecution to reduce the criminal allegation down to a no points non moving minor traffic infraction with a $10 fine. Click for actual court disposition.      
Riley & Wells Attorneys-At-Law Can Defend Any New Kent VA Traffic Violation
Habitual offender

Fail to "Move Over"
Aggressive driving
Hit & Run
Handheld cellphone use while driving
No valid driver's license
Suspended driver's license
Eluding the police
Drive revoked 18.2-272
Accidents
Out-of-state drivers

Commercial driver violations

Fail to Yield to Stationary Emergency Vehicle
New Kent County VA Traffic Lawyer Client Reviews



Contact us today for a free evaluation of YOUR case!
11/10/2015 | Updated 9/16/2020