Speeding Ticket Lawyers Lawrenceville VA
The speed limit in Lawrenceville VA is aggressively enforced by the law enforcement community. State Troopers, Deputy Sheriffs & local police use RADAR, LIDAR & the PACE method to calculate speed evidence. Our lawyers understand law enforcement methods of detecting speed. We know the traffic court procedures and technical defenses that can protect our clients from getting convicted as charged. Our lawyers specialize in defending speeding cases. We represent clients every week in the Lawrenceville VA Courts. Our Lawrenceville VA Speeding Ticket Lawyers will ensure that your rights are protected, that you are not intimidated in the courtroom and that you secure the best result possible.
CAUTION: A reckless driving speeding conviction will on average increase the automobile insurance premium by 73% or $1,046 EACH YEAR, according to a study conducted by Insurance.com
Speeding Ticket Defense Attorneys Lawrenceville VA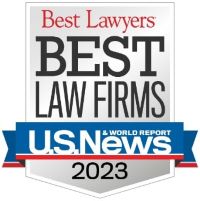 Riley & Wells Attorneys-At-Law is an established local Lawrenceville VA law firm. Our lawyers have over 45 years of collective traffic law experience. We are dedicated to defending speeding ticket cases before the Lawrenceville VA Courts. Our attorneys are routinely recognized by the legal community for superb legal ability and high ethical standards. We are the Lawrenceville VA Speeding Ticket Lawyers that serious clients want representing them and protecting their future.
Lawrenceville VA Speeding Ticket Defense Attorney Client Reviews Vernida Bee
11:15 24 Sep 16
I used this law firm for a speeding ticket and I'd highly recommend them! They are extremely professional with phone etiquette that's seldomly found in business now days. I was pleased with the out come.
Exceptional Lawrenceville VA Traffic Court Representation
Lawrenceville VA law enforcement officers aggressively patrol and enforce Interstate 85 and Route 58. A speeding ticket is probably the most common type of traffic violation in Lawrenceville VA. Our lawyers defend clients every week who have received a speeding ticket in Lawrenceville VA. Increase your chances of successfully resolving your speeding ticket by contacting us today for a free initial consultation. We can help! Our initial consultations are free and there is no obligation to retain our services.
Penalties for Speeding Ticket Convictions – Lawrenceville VA
Excessive fines and court costs
Increased automobile insurance premiums
Potential loss of driving privileges based on speed or prior convictions
Assessment of moving violation demerit points
Lawrenceville VA Reckless Driving Speeding Ticket Attorneys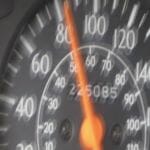 The most serious type of speeding ticket issued in Lawrenceville VA is the Reckless Driving Speeding Ticket. In Virginia, driving at a speed of 20 mph or more above the speed limit OR in excess of 85 mph regardless of the speed limit is reckless driving pursuant to Va. Code 46.2-862. Reckless driving is a criminal misdemeanor offense. The speed limit on Interstate 85 in Lawrenceville VA is 70 mph. It can be hard to believe, but you can be convicted of reckless driving for travelling 86 mph in a 70 mph zone.
Riley & Wells Attorneys-At-Law Can Defend Any Lawrenceville VA Speeding Ticket
46.2-862 Reckless Driving – Speeding
46.2-870 Speeding
46.2-871 School Buses
46.2-872 Under Special Permits
46.2-873 School Zone
46.2-873.1 Nonsurface Treated Highways
46.2-874 Business or Residential District
46.2-875 Certain Other Highways
46.2-877 Impeding the Flow of Traffic
46.2-878 Change Speed Limits
46.2-878.1 Highway Work Zone
46.2-878.2 Certain Residential Districts
46.2-881 Bridges, Tunnels and Interstates
46.2-947 Highway Safety Corridor