Abingdon VA Traffic Lawyers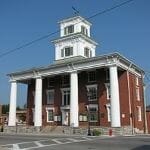 Abingdon VA is the county seat for Washington County. Abingdon is also the largest town in Washington County. Law enforcement in the Abingdon VA area are dedicated to strictly enforcing the traffic laws. Most of the enforcement comes from the law enforcement officers that patrol Interstate 81 & U.S. Route 11. Do not plead guilty to any traffic violation without first consulting an experienced lawyer. An accomplished Abingdon VA Traffic Lawyer can present the best defense for your traffic violation.
CAUTION: An Abingdon VA Traffic Violation may increase the automobile insurance premium by as much as 79% depending on the offense according to Insurance.com
Experienced Traffic Attorneys Abingdon VA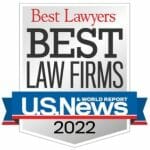 Riley & Wells Attorneys-At-Law is an established law firm that represents clients accused of Abingdon VA traffic violations. Our attorneys have accumulated over 45 years of collective traffic law experience and are routinely recognized by the legal community for excellence in legal ability and ethical standards. Our firm has been recognized as a "Best Law Firm" and holds an "AV Preeminent" rating by Martindale-Hubbell for the highest ethical standards and legal excellence.
Top Rated Abingdon VA Traffic Attorney Client Reviews

Trust and integrity is simply the watch words for Riley & Wells. I live in NC and needed legal help in the state of Virginia. I called Riley & Wells and they handled all of my legal matters above and beyond any set standards. Everyone I spoke to on the phone or in email treated with the upmost respect. They took care of my legal issues to highest level of my satisfaction without me needing to travel back to VA. They are truly the best legal team that I have ever met. If you need a total professional legal team with super and affordable prices please call Riley & Wells.
Abingdon VA Traffic Law Representation – General District Court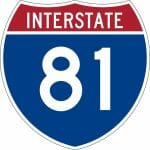 Virginia traffic violations are classified as either a felony, misdemeanor or traffic infraction. Reckless driving, DUI, and speeding are some of the more popularly enforced traffic violations. Penalties may include incarceration, loss of driving privileges & excessive fines. Our traffic law attorneys will examine your case in detail and determine the best defense strategy. Our goal is to secure each client the best possible outcome according to the law and facts of the case. We have the experience to protect you.
Riley & Wells Attorneys-At-Law Defend Abingdon VA Traffic Violations
Habitual Offender

DUI

Eluding the Police

Hit & Run

No Valid Driver's License

Fail to Yield to Emergency Vehicle
Commercial Driver Violations
License Restoration
Out Of State Driver

Aggressive Driving

Handheld Cellphone while Driving
Fail to "Move Over"
Accidents
Moving Violations
No Automobile Insurance
Suspended Driver's License
Abingdon VA Suspended Revoked Driver's License Traffic Defense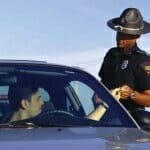 Driving on a suspended or revoked driver's license is a Virginia traffic law violation. There are various driver license classification offenses that range from No Valid Driver's License to being revoked DUI related. Most offenses are misdemeanor violations. Abingdon Police enforce these driver license offenses. Our traffic attorneys routinely represent clients who was charged with these types of offenses. We specialize is defending these cases. Let us review your case. We can help!
Abingdon VA Fail to Move Over/Yield Stationary Emergency Vehicle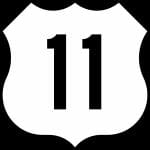 Failure to yield to a stationary emergency vehicle is illegal in Virginia pursuant to Va. Code 46.2-861.1. In most instances, it is a reckless driving violation. The law is more commonly known as the "Move Over" law. Many drivers have no idea this is even a law with harsh consequences. This offense can happen before you know it while driving on in Southwest Virginia on U.S. Route 11 if not paying attention. We represent clients accused of this offense. Our lawyers will present your best defense.
Abingdon VA Reckless Driving Speeding NOT GUILTY Verdict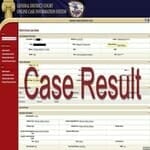 Our traffic attorneys represent clients charged with reckless driving by speed cases every week. Many of the cases that appear before the General District Court in Abingdon VA are based on traffic stops from I-81 & Route 11. Reckless driving is frequently the charge. Many people do not understand the severity of reckless driving allegations and think it is just like any other traffic summons. Our attorneys know how to best present each client's case. Consult a specialist. Our goal is simple – secure the best possible result.
Abingdon VA Traffic Attorney Client Review

Contact us today for a free evaluation of YOUR case!
7/22/2021