Specializing in Virginia Criminal Law & Traffic Defense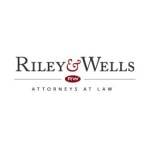 Riley & Wells Attorneys-At-Law is a recognized "Best Law Firm" by Best Lawyers and U.S. News & World Report. Our law firm also maintains a Martindale-Hubbell "AV Preeminent" rating. Our Virginia Trial Attorneys focus primarily on the practice of criminal law, which also includes the areas of DUI, reckless driving & traffic law. Our attorneys are regularly recognized for their excellence according to various publications.
***Our attorneys are licensed to practice law in all Virginia Courts***
30,000+ Clients Represented
1400+ Client Reviews
60+ Years of Combined Experience
We are the Virginia Trial Lawyers that you want on your side. We have the experience, integrity, and expertise you need to protect your rights and to provide quality representation. We have earned the respect of judges, prosecutors and law enforcement officers in Virginia as skilled trial attorneys who know how to both effectively defend criminal, DUI, reckless driving & traffic cases and who are not afraid to challenge the evidence in tough cases.
Criminal trials are a very complicated and highly specialized area of the law. Don't trust your future to a law firm that either juggles many areas of law or simply does not possess the necessary experience. You want an accomplished advocate, who will stand by your side, from beginning to end, to represent you professionally, and aggressively if necessary.
In many instances, we consult with individuals who need assistance with either their criminal, DUI or reckless driving traffic law matter; however, the potential client often has little or no experience with how to engage an attorney and what qualities or characteristics to consider. When selecting an attorney or law firm for representation, especially with something as serious as criminal offenses, you should consider the following:
the law firm's knowledge or expertise in the field;
the law firm's reputation, accomplishments, and recognition in the field; and,
the law firm's ethical standards.
Experience. Look for a law firm with a lengthy track record of successful representation in a particular, specialized field.
Understanding. Ensure that the attorney understands your situation and how your case could forever change your life.
Ability to Communicate. If the lawyer speaks in legalese and doesn't bother to explain the terms used, then perhaps you should consider an attorney that clearly explains your case.
Availability. Will the law firm be available to discuss your case and provide necessary updates as the case progresses?
Rapport. Is the attorney someone you can get along with? Good chemistry will ensure a better attorney-client relationship and more positive results for your case.
Client Reviews. Review client testimonials & client reviews. Our law firm maintains a 4.9/5.0 client review rating based on 1400+ reviews.
Case Results. Ask the attorney about similar cases he has successfully resolved.
Reasonable fees. A legal fee for representation must be reasonable. The American Bar Association recommends the flat fee. A flat fee is a fixed fee to completely handle the legal representation from beginning to end. In most cases, we charge a flat fee to represent our clients in any criminal, DUI or reckless driving traffic case. CAUTION: Beware of comparing one attorney with another on the basis of fees alone. Cheap isn't necessarily good. The lowest fee may not indicate the best value in legal work. Everyone wants to save money, but the cheapest lawyer probably isn't the best. A newer or inexperienced lawyer who charges a significantly lower legal fee may end up costing more than an experienced attorney who charges a higher legal fee if the more expensive lawyer provides efficient service and gets better results.
Virginia Criminal Trial Lawyer Client Review

Quick response, professional staff, great service, and the best outcome I could hope for.
Let our attorneys review your case for free today. We can help!
11/10/2015 | Updated 6/18/2023