Top Rated Virginia Lawyers for Criminal Law & Traffic Violation Defense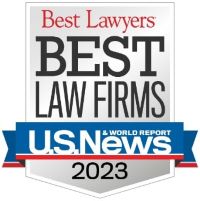 Riley & Wells Attorneys-At-Law is an established Virginia law firm with over 60 years of collective experience. We have successfully represented over 30,000 clients. Our firm specializes in Criminal Law, DUI, Reckless Driving, Speeding Ticket & Traffic Defense. We are zealous advocates. We have been recognized as a "Best Law Firm" by U.S. News & World Report and fight for our clients using every resource the law allows. Our aim is to achieve the best possible outcome for every client. We understand the importance of maintaining positive relationships with the Judges, prosecutors, and law enforcement officers that participate in our clients cases. Our firm has been positively reviewed more times than any other law firm that defends VA criminal & traffic cases.
***Our attorneys are licensed to practice law in all Virginia Courts***
Riley & Wells Attorneys-At-Law Client Review

Quick response, professional staff, great service, and the best outcome I could hope for.
Put our experience to work for you – Let us review your case!
30,000+ Clients Represented
1500+ Client Reviews
60+ Years of Combined Experience
"AV Preeminent" Attorneys • Martindale-Hubbell Highest Rating
For over 135 years, Martindale-Hubbell has been the authority for evaluating professionals for legal ability and ethical standards through a Peer Review Rating system established by lawyers and judges. Riley & Wells Attorneys-A-Law is an AV Preeminent® rated law firm. The highest Martindale-Hubbell peer rating standard. This rating is given to those who are ranked at the highest level of professional excellence for their legal expertise, communication skills, and ethical standards by their peers. Retain a Martindale-Hubbell AV Preeminent rated VA criminal law & traffic defense firm for your case. Review the law firm's legal rating and exercise caution before you secure representation with a firm that maintains an inferior rating for legal ability and ethical standards.
Free Consultation with Highest Rated VA Criminal & Traffic Lawyers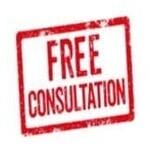 Some folks think they do not need help with their criminal law or traffic violation case. Be careful because there may be serious consequences. The biggest issues for most are the lack of experience and legal knowledge. The average person does not understand the best course of action to defend a criminal or traffic case. Our experienced law firm knows the best tactics for obtaining the best results. We spend hours in the Courts every week and are familiar with the habits of the different judges and the law enforcement officers who make the arrests and issue the traffic tickets. This specialized knowledge is invaluable in order to best defend your case.
Experienced VA Law Firm That Defends Criminal Cases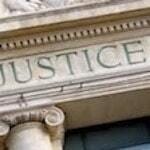 Our Virginia Criminal Defense Firm is dedicated to the practice of criminal law, which includes the more specialized areas of DUI / DWI law & traffic law. Our firm handles a wide range of criminal cases, from minor traffic violations to the most serious types of criminal charges such as murder. It is recommended that you to consult with an experienced VA criminal defense firm who can assess your case, provide the proper guidance and represent your best interests. Our attorneys are members of prestigious legal organizations. We believe that active membership and leadership in criminal law organizations such as the National Association of Criminal Defense Lawyers and the Virginia Association of Criminal Defense Lawyers make us better advocates for our clients.
Elite VA Attorneys Recognized by Virginia Super Lawyers Since 2009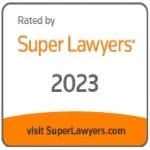 Super Lawyers is a legal rating service of outstanding attorneys from more than 70 practice areas who have attained a high-degree of peer recognition and professional achievement. This organization recognizes the top practitioners nationwide across a variety of practice areas and firm sizes using a patented process of independent research and peer input. Our law firm has been recognized by this publication since 2009. No more than five percent of the lawyers are named to this list and no more than 2.5 percent are named to the Rising Stars list. This recognition is merit based. Retain a top rated Virginia lawyer who has been recognized with this elite award.
Virginia DUI / DWI Defense Specialist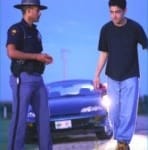 Drunk driving is taken seriously by the VA Courts. The DUI / DWI law is very complex and the consequences of a conviction can be extremely serious and life changing. Driving While Intoxicated (DWI) & Driving Under the Influence (DUI) are often used interchangeably because they are both charged under the Va. Code 18.2-266. A Commonwealth Attorney can prosecute the offense regardless of whether drugs or alcohol or both are the intoxicant. Our DUI / DWI lawyers have successfully defended hundreds of DUI / DWI cases. Exercise caution before you engage an attorney for representation that lacks the proper training or experience. Engage a top Virginia DUI / DWI Law Firm who has the experience to best defend your DUI / DWI case.
Extensive Experience & Specialized Training Make The Best Advocates
Our law firm includes members of some of the most prestigious legal organizations, such as the the Virginia Trial Lawyers Association (VTLA). The VTLA's mission is dedicated to enhancing the knowledge, skills and professionalism of trial attorneys. We believe leadership and membership with prominent trial organizations make us better advocates for our clients. Not all attorneys are trial attorneys. It is in your best interests to consult a professional with the expertise and specialized training if you need representation before the Courts for either a criminal law allegation or a summons for a traffic violation. We will present your best defense!
VA Traffic Lawyers Presenting the Best Traffic Violation Defense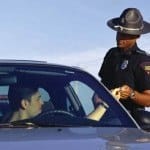 The VA motor vehicle code classifies numerous offenses as traffic violations. Some offenses are more serious than others. Traffic violations can either be a criminal offense or a traffic infraction. A criminal offenses can be a felony or a misdemeanor. A traffic infractions can be a demerit point offense or a non-moving violation. The offense classification depends on the severity of the conduct. If you have been accused of violating a VA traffic law, then it would be wise to consult with an experienced law firm. A traffic violation conviction may negatively affect your freedom and your future. CAUTION: A traffic violation can increase the automobile insurance premium by as much as 79% according to Insurance.com
Virginia Lawyers Representing Clients Charged with Reckless Driving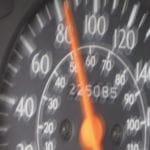 Reckless driving in Virginia is taken seriously by law enforcement and the Courts. There are over 10 reckless driving laws. These laws are some of the most severe in the Country, according to WalletHub. Va. Code 46.2-862 states in part that a motorist can be convicted of misdemeanor reckless driving for driving 20 mph over the posted speed limit or faster than 86 miles per hour. Law enforcement agencies that patrol the Commonwealth issue thousands of traffic tickets every year for reckless driving. NOTE: The issuance of a summons for reckless driving is NOT a conviction. Contact an experienced professional who specializes in defending these cases before you plead guilty. You can benefit from our experience. Convictions cannot be expunged.
Legal Elite Attorney Recognition by Virginia Business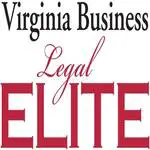 The Virginia Business publication is dedicated to covering economic activity in every sector and every region of the Commonwealth. Since 2000, Virginia Business, in cooperation with the Bar Association, annually recognizes the Top Attorneys with its Legal Elite award. There are over 23,000 legal practitioners in the Commonwealth. Legal Elite recognitions are awarded to approximately 1400 attorneys each year. This is an exclusive list of top rated individuals who have been recognized by their peers for excellence. Only outstanding and experienced professionals are recognized for being Legal Elite. A practitioner cannot purchase their way in to being recognized as a member of the Legal Elite community.
We Defend Your Virginia Uniform Summons in General District Court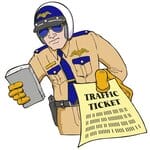 The most common scenario that brings people before a Virginia District Court is because they have been issued a Virginia Uniform Summons. This summons is the legal document issued by law enforcement officers during a police encounter or traffic stop. This document is often referred to as a ticket. A law enforcement officer can issue a summons for a criminal misdemeanor offense or a traffic infraction. The summons serves as legal notice for the alleged violation. Signing the summons is not an admission of guilt. The summons advises you that a hearing has been set before the General District Court.  Let us review your summons. We can develop a defense strategy even if you think you are guilty.
Do not miss an opportunity to defend your case
WHAT OUR CLIENTS SAY ABOUT THEIR EXPERIENCE WITH OUR FIRM!

Excellent legal advice and professional representation. Highly recommended!!
Successful Interstate Criminal Law & Traffic Violation Defense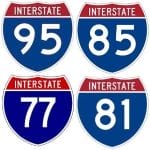 There are over 67,000 highway miles in the Commonwealth. The highway system is broken down into three categories: Interstate, Primary & Secondary. There are over 1,118 interstate miles and over 8,000 primary highway miles in VA. The remaining miles consist of secondary roads and urban streets. Millions of drivers operate on these highways. VA has 340 law enforcement agencies and over 22,000 sworn police officers. Many of these police officers enforce the criminal and traffic laws while patrolling these highways. Many of our clients are accused of criminal offenses and traffic violations while driving on the Commonwealth's Highway System. We specialize in defending these cases. We have extensive experience and the relevant expertise to help you with your case.
Representation for Out-of-State Drivers & Residents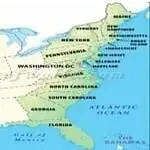 Virginia is part of the Mid-Atlantic region of the United States. There are over 100 million visitors per year to the Commonwealth. Unfortunately, some of this out of state visitors have an encounter with a VA law enforcement officer. Out-of-state residents need a top rated lawyer for their criminal offense or traffic violation case. Many of the motorists on VA highways are licensed drivers from other states. Just because you are not from the area does not mean you can ignore your incident with the VA police officer. We routinely represent residents from Florida, Georgia, South Carolina, North Carolina, Maryland, District of Columbia, Delaware, Pennsylvania, New Jersey, New York, Connecticut, Rhode Island, Massachusetts, Vermont, New Hampshire & Maine.
Some Small Cities and Towns in the Commonwealth are Big on Enforcement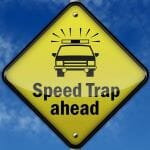 Some small cities and towns in the Commonwealth are particularly aggressive with enforcing traffic laws with the use of speed traps. Speed traps are an area of the road that police officers heavily monitor to catch people speeding. Technically defined as an area of road where police officers hide in order to detect vehicles exceeding a speed limit. Governing Magazine conducted a study. Eight VA localities made the cut: Brunswick, Greensville, Gordonsville, Eastville, Emporia, LaCrosse, Sussex, & Waverly. Northampton County's Town of Eastville relies on traffic fines more than any other locality. 72% of Eastville's 200-person town budget comes from traffic fines and court costs according to the study. Consult a specialist before you plead guilty.
Let us review YOUR case. We can help!
11/10/2015 | Updated 10/30/2023