EXPERIENCED VA CRIMINAL DUI RECKLESS DRIVING TRAFFIC LAWYERS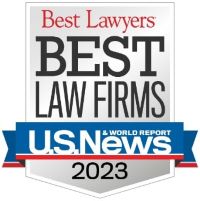 Riley & Wells Attorneys-At-Law is an established Virginia law firm with over 60 years of collective experience. We have successfully represented over 30,000 clients. Our lawyers specialize in Criminal Law, DUI, Reckless Driving, Speeding Ticket & Traffic Defense. We are zealous advocates. We fight for our clients using every resource the law allows. Our aim is to achieve the best possible outcome for every client. We understand the importance of maintaining positive relationships with the Judges, prosecutors, and law enforcement officers that participate in our clients cases.
***Our attorneys are licensed to practice law in all Virginia Courts***
Riley & Wells Attorneys-At-Law Client Review Uinseann Di Simone
1554994235
Very professional law firm. In my case, Riley & Wells provided me with the representation and guidance that led to a complete dismissal. I highly recommend Riley & Wells should you need representation with driving or criminal matters.
RECOGNIZED FOR ETHICAL STANDARDS AND PROFESSIONAL EXCELLENCE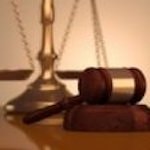 Our law firm is a recognized "Best Law Firm" by Best Lawyers and U.S. News & World Report. Our law firm is also rated "AV Preeminent" by Martindale-Hubbell. Martindale-Hubbell is recognized as the gold standard in attorney ratings. These recognitions are reserved for lawyers and law firms who have earned the highest levels of ethical standards & professional excellence. We believe our attention to detail and dedication to the client helps us to deliver the best resolution possible under the circumstances.
SKILLED VIRGINIA CRIMINAL DEFENSE TRIAL ATTORNEYS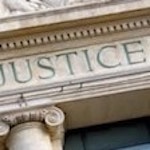 Unfortunately, we see good people in bad situations. We understand that an arrest and being accused of committing a crime is frightening. Folks in such circumstances are worried about many things. Incarceration, having a criminal record or loss of employment. Our criminal law attorneys know that you need clear answers about your rights and the law as soon as possible. It is important to start protecting your freedom as soon as possible before witnesses disappear, memories fade or evidence is lost. Allow us to review your case.
VIRGINIA DUI LAWYERS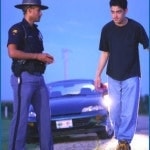 If you have been arrested for DUI in Virginia, then you are in trouble. The DUI law is very complex. Convictions impose harsh penalties. We understand this. We also know that a DUI arrest is often an embarrassing and devastating event. Now is not the time to have a lawyer that is going to lecture you about your choices. You need a non-judgmental advocate. We are DUI lawyers who will give you straightforward legal advice. We can protect you before the Courts. Our Virginia DUI lawyers will present your best defense, period!
EXTENSIVE EXPERIENCE AND SPECIALIZED TRAINING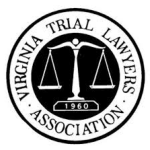 Our Virginia criminal law trial attorneys are members of some of the most prestigious legal organizations such as the Virginia Trial Lawyers Association and the National College for DUI Defense Attorneys. We believe being active members and leaders of various different trial lawyer organizations make us better advocates for our clients. It is in your best interests to consult a professional with specialized training if you need legal representation. Simply being a licensed attorney does not automatically mean the lawyer is equipped to defend your case.
VIRGINIA RECKLESS DRIVING, SPEEDING & TRAFFIC LAW ATTORNEYS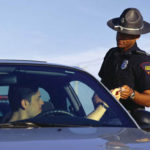 Many Virginia traffic law offenses are classified as criminal violations. Some offenses can be as serious as a felony depending on the allegation. Under current law, a Virginia conviction is permanent and cannot be sealed or expunged. Criminal convictions can affect your freedom, your future, in addition to other harsh penalties. Do not place your trust in a law firm that practices every area of law. They will likely lack the necessary experience to properly defend your case. Our reckless driving, speeding ticket & traffic law attorneys regularly represent clients before the Virginia Courts. We are dedicated to defending our clients.
REPRESENTATION FOR VIRGINIA AND OUT-OF-STATE DRIVERS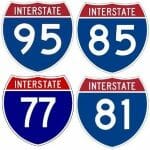 Many of our clients are accused of reckless driving traffic violations while driving on Virginia Interstates and highways. Virginia consists of 6 primary Interstates, 10 auxiliary Interstates, and countless U. S. Highways. Our reckless driving traffic law attorneys specialize in defending these cases and can represent you whether you are a Virginia driver or an Out-Of-State driver. We have extensive experience and the relevant expertise to help you with your case. Our lawyers are licensed to practice law in all Virginia Courts.
Do not miss an opportunity to defend your case
WHAT OUR CLIENTS SAY ABOUT OUR EFFECTIVE REPRESENTATION!

Excellent legal advice and professional representation. Highly recommended!!
Some Virginia Small Cities and Towns are Big on Enforcement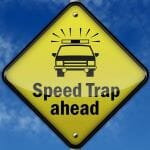 Some Virginia small cities and towns are particularly aggressive with enforcing traffic laws. Governing Magazine conducted a study. Eight VA localities made the cut: Brunswick, Greensville, Gordonsville, Eastville, Emporia, LaCrosse, Sussex, & Waverly. Northampton County's Town of Eastville relies on traffic fines more than any other locality. 72% of Eastville's 200-person town budget comes from traffic fines and court costs according to the study. Consult an attorney before you plead guilty.
Let us review YOUR case. We can help!
11/10/2015 | Updated 6/12/2023