Experienced Boydton VA Traffic Lawyer • 1400+ Client Reviews
Law enforcement officers in Boydton VA aggressively enforce the traffic laws. The Virginia Motor Vehicle Code outlaws thousands of traffic offenses. Traffic violations are classified as either a felony, a misdemeanor or a traffic infraction. A conviction for any traffic offense can jeopardize your freedom and your future depending on the nature of the offense. In Virginia, convictions cannot be expunged. Our Boydton VA Traffic Lawyers are professionals who specialize in defending traffic cases. Allow us to review your case. We can help you better understand your situation and explain how we can help. Call us!
CAUTION: A traffic violation conviction may increase the automobile insurance premium by as much as 79%, according to a study conducted by Insurance.com
Experienced Traffic Law Attorneys Boydton VA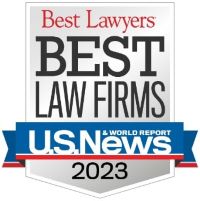 Riley & Wells Attorneys-At-Law is a prestigious law firm that routinely defends Boydton VA traffic cases. Our lawyers have a track record of success defending traffic violations. We represent clients accused of traffic offenses before the General District Court. Our Boydton Traffic Court Lawyers have accumulated over 60 years of collective experience. Our law firm is regularly recognized for legal excellence and high ethical standards by the legal community.
NOTE: Do not pre-pay any traffic case without consulting an experienced attorney
Top Rated Boydton VA Traffic Lawyer
Virginia Traffic Law Violation Penalties
Incarceration
Loss of driving privileges
Moving violation demerit points
Excessive fines
Increased automobile insurance premiums
Employment issues
Top Representation For Boydton VA Traffic Law Violations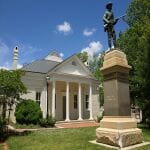 Our attorneys will examine your case with care and properly prepare it for trial. Our goal is simple – secure every client the best possible outcome under the law. We have the ability to prevent bad things from happening. Do not appear in General District Court alone without first consulting a lawyer. Do not be intimidated in the courtroom. We offer free no obligation initial consultations. Our Boydton VA Traffic Lawyers will be able to explain how we can assist you with your case.
Riley & Wells Attorneys-At-Law Defend Boydton VA Traffic Violations
Accidents

Habitual Offender

Reckless Driving

Hit & Run
No valid driver's license

Suspended driver's license

Drive revoked 18.2-272
Leave accident scene
Fail to "Move Over"
License Restoration
Commercial driver violations
Handheld cellphone use while driving
Out of state drivers
DUI
Moving violations
No automobile insurance
Eluding the Police
Fail to yield emergency vehicle
Fail to Move Over/Yield Emergency Vehicle DISMISSED

Our traffic lawyers represented a client charged with failure to yield to a stationary emergency vehicle. This offense is more commonly known as the "Move Over Law" pursuant to Va. Code 46.2-861.1. Our client had no idea that such a law existed, and second, he did not think he was in violation. The law does not require a lane change if the driver exercises caution in the appropriate manner. We entered a plea of not guilty and made the necessary arguments. The Judge agreed and dismissed the case.
Virginia Handheld Cellphone Use While Driving Illegal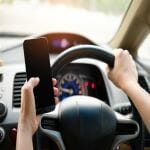 It is unlawful for the driver of a motor vehicle to hold a cellphone or any handheld personal communications device while driving a moving motor vehicle on the highways in Virginia. This is a new law that became effective on January 1, 2021 according to Va. Code 46.2-818.2. A violation of this law is a moving violation demerit point offense. A driver who is lawfully parked or stopped or is using a handheld personal communications device to report an emergency is not in violation of this law.
Traffic Court Attorney Client Review

Contact us today for a free evaluation of YOUR case!
7/8/2021 | Updated 6/25/2023