Experienced Southampton County VA Courtland Attorneys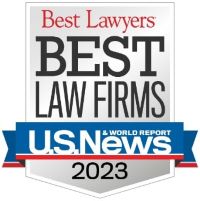 Riley & Wells Attorneys-At-Law is an established law firm that concentrates its Southampton County (Courtland, VA) law practice defending motorists charged with reckless driving, speeding & traffic law violations. Our lawyers specialize is defending traffic law cases and have over 60 years of collective experience. Law enforcement in Southampton County is serious about enforcing the law in the County. Many of the cases filed in the General District Court are traffic law cases. Let us review your case. We can help!
Southampton County Courtland VA General District Court Lawyers
Southampton County is located on the southern border of Virginia between I-95 and Virginia Beach. North Carolina is to the Sough. The county seat and largest town is Courtland. Routes 460 & 58 run through the middle of the County. The Southampton County Sheriff's Office and State Police aggressively enforce these highways and the rest of the County, including Ivor, Sedley, Capron & Boykins. Do not plead guilty to your case. In Virginia, a conviction is permanent and cannot be expunged. Contact an experienced lawyer who will present your best defense.
Top Rated Lawyers That Will Present Your Best Defense in Virginia

Quick response, professional staff, great service, and the best outcome I could hope for.
Successful Reckless Driving & Traffic Ticket Defense Attorneys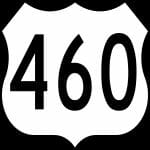 Route 460 runs through the middle of the Town of Ivor in Southampton County, VA. Southampton County Deputy Sheriffs and State Troopers aggressively enforce this area of Southampton County VA, and issued traffic tickets for various traffic violations. A violation of Va. Code 46.2-862 is one of the most serious traffic offenses. This is the reckless driving speeding law. It states in part that a motorist can be convicted of criminal misdemeanor reckless driving for driving 20 mph or more over the posted speed limit.
NOTE: The issuance of a summons or traffic ticket is NOT a conviction. Contact an experienced attorney before you plead guilty. Convictions cannot be expunged.
Southampton County VA Traffic Lawyers Present The Best Defense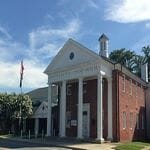 Our attorneys are routinely recognized for superior legal ability and possess high ethical standards. We defend clients accused of violating the traffic law in the Southampton County VA General District Court. Our lawyers specialize in defending traffic law cases. This practice allows us to present the best defense. We believe that our clients benefit from this experience. Put our experience to work for you.
The Traffic Laws are Strictly Enforced in Southampton County VA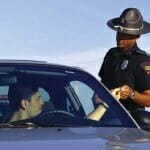 Southampton County law enforcement and State Police aggressively enforce traffic laws throughout the county. Many of our clients are not from the area or are Out-of-State drivers. In many instances, we can resolve our client's traffic case successfully without the client having to return to Southampton County for trial. Our goal is simple. Secure the client with the best possible outcome and make the process as easy as possible for the client.
Specialized Training & Extensive Experience Make The Best Advocates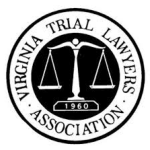 Our trial lawyers are members of some of the most prestigious legal organizations, such as the National College for DUI Defense and the Virginia Trial Lawyers Association. We believe membership and leadership with prominent trial lawyer organizations make us better advocates for our clients. It is in your best interest to consult a professional with specialized training if you need representation.
We can help! Let us review YOUR case!
7/2/2021 | Updated 6/25/2023