Mecklenburg County VA Traffic Lawyers
Virginia law classifies traffic violations into 3 categories of offenses. Felony, misdemeanor and minor traffic infraction violations. Virginia State Troopers & Mecklenburg Deputy Sheriffs & local police officers strictly enforce these traffic laws. Do not expect to get a warning. Interstate 85 & Routes 1 and 58 in Mecklenburg County are the primary areas targeted by law enforcement for traffic violations. Out-of-state drivers frequently find themselves needing representation in Mecklenburg County VA for their traffic case. In many cases, we can successfully defend these cases without our client having to return on the trial date.
CAUTION: Convictions for traffic violations can increase the automobile insurance premium by as much as 79% according to a study conducted by Insurance.com
Experienced Traffic Law Attorneys For Mecklenburg VA Cases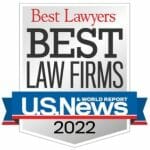 Riley & Wells Attorneys-At-Law is an established local Mecklenburg VA law firm. Our lawyers specialize in defending traffic cases and possess over 45 years of combined experience. We represent clients before the Mecklenburg County General District Court. Our lawyers specialize in traffic law defense and are routinely recognized for legal excellence and high ethical standards. We will examine your case and determine the best way to defend your case. Our goal is simple: secure the best possible result!
Top Rated Mecklenburg Virginia Traffic Lawyer Client Reviews John Venezia
15:28 04 Oct 17
Extremely happy with the outcome of my case. Well worth the money. I recommend to anyone (in state or out of state) to obtain their services for VA traffic issues.
Penalties For Mecklenburg VA Traffic Violation Convictions
Incarceration
Maximum fine of $2,500
Loss of driving privileges
Moving violation demerit points
Increased automobile insurance premiums
Employment issues
Exceptional Traffic Court Representation Mecklenburg County VA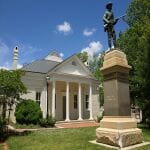 In Virginia, every traffic case goes before the Judge on the trial date. Evidence and arguments are presented to the Judge. The defendant motorist either retains a Mecklenburg County VA traffic attorney for representation or the motorist appears in traffic court to defend the case alone. Do not plead guilty or pre-pay a traffic ticket without first consulting an attorney. Many traffic tickets are actually misdemeanor criminal violations. Let us review your case. You can benefit from our experience.
Riley & Wells Attorneys-At-Law Defend Mecklenburg VA Traffic Cases
Habitual offender
DUI
Eluding the police
Hit & Run
No valid driver's license
No automobile insurance
Suspended driver's license
Commercial driver violations
License restoration
Reckless driving
Handheld cellphone use while driving
Fail to move over
Out-of-state drivers
Speeding ticket
Accidents
Moving violations
Fail to yield emergency vehicle
Route 58 Mecklenburg Reckless Driving REDUCED to No Points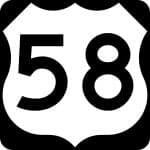 Our traffic attorneys represented a client from North Carolina accused of criminal misdemeanor reckless driving based on speed evidence in excess of 86 mph. A conviction would have drastic consequences. We were able to convince the Judge to find our client NOT GUILTY as charged. Unfortunately, the Judge was unwilling to dismiss the case. However, we convinced the Judge to reduce the matter to the lowest offense possible called defective equipment. This is a no points non moving violation.
Mecklenburg Virginia Traffic Lawyer Client Review

Contact us today for a free evaluation of YOUR case!
7/5/2021
Mecklenburg Defense Attorney<< Previous <   > Next >> Mecklenburg Reckless Driving