Greensville County VA Traffic Lawyer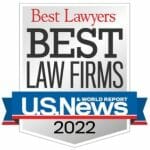 Riley & Wells Attorneys-At-Law is an established local law firm that is dedicated to defending clients in the Greensville County VA Courts who have been accused of violating a traffic law. Our Greensville County Traffic Attorneys have accumulated over 45 years of combined traffic law experience during their careers and are routinely recognized by the legal community for excellence in legal ability and ethical standards.
Top Rated Lawyers That Will Present Your Best Defense

Trust and integrity is simply the watch words for Riley & Wells. I live in NC and needed legal help in the state of Virginia. I called Riley & Wells and they handled all of my legal matters above and beyond any set standards. Everyone I spoke to on the phone or in email treated with the upmost respect. They took care of my legal issues to highest level of my satisfaction without me needing to travel back to VA. They are truly the best legal team that I have ever met. If you need a total professional legal team with super and affordable prices please call Riley & Wells.
Experienced Traffic Law Attorneys in Greensville VA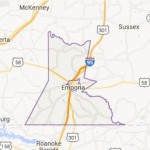 Greensville County is along the Interstate 95 corridor, which generates a high volume of traffic on any given day. The Virginia State Troopers and Greensville County Deputy Sheriffs strictly enforce the traffic laws of this county. In fact, a motorist can be convicted of Reckless Driving for speeding as little as 16 miles per hour over the limit on Interstate 95. This is due to the fact that Virginia law has long classified evidence of speed in excess of 85 miles per hour to be a reckless driving violation.
Traffic Court Defense Attorneys for Greensville County Cases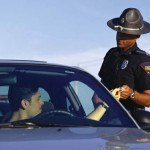 Virginia law classifies various driving behaviors as traffic violations. A conviction for any traffic violation can severely jeopardize your freedom, your career, and your driving record. In Virginia, convictions are permanent, will remain on the driving record for several years, and cannot be expunged. Do not miss an opportunity to defend yourself. We will examine your Greensville County traffic case in detail and deploy various proven trial strategies during our representation to secure the best possible outcome under the law.
Penalties for Virginia Traffic Law Violations
Maximum fine of $2,500

Suspension or Revocation of driving privileges

Assessment of moving violation demerit points
Employment issues
Incarceration
Increased automobile insurance premiums
Handheld cellphone use while driving
Drive revoked 18.2-272
Commercial Driver's License Violations
License Restoration
Driving on a Suspended or Revoked Driver's License
Habitual Offender

DUI

Eluding the Police

Hit & Run-Leaving the Scene of an Accident

Driving Without a Valid License

Driving Without Automobile Insurance
Failure to "Move Over" or Yield to Stationary Emergency Vehicle
Aggressive Driving
Out Of State Drivers
Accidents
Moving Violations
Greensville County Traffic Lawyers DUI and Refusal Nolle Prosequi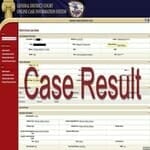 Our Greensville County traffic lawyers represented a client who was involved in an accident. He was arrested for DUI at the scene of the accident. At the station, our client provided numerous breath samples for the Breath Test machine to analyze. For unknown reasons, the machine would not completely analyze our client's breath and produce a result. We presented our theory of the case to the Commonwealth Attorney and convinced her to drop or nolle prosequi both allegations against our client.
CAUTION: If you simply pay the Virginia Uniform Summons, then you will be found guilty of the allegation. It is also important that you actually read the Virginia Uniform Summons before you do anything.
Exceptional Traffic Lawyers in Greensville County Virginia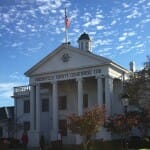 Greensville County traffic violations are issued on a Virginia Uniform Summons. These offenses can either be a misdemeanor or a traffic infraction. Sometimes a motorist will plead guilty and submit a fine without appearing in Court. There are many instances where the traffic ticket will allege a misdemeanor offense that is often pre-paid by the defendant motorist, only to learn later after it is too late that serious consequences have kicked in.
Contact us today for a free evaluation of YOUR case!
11/10/2015 | Updated 2/18/2022