Greensville County VA Reckless Driving Lawyer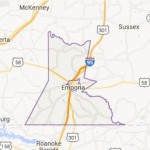 Reckless driving is aggressively enforced throughout Greensville County VA by the Greensville Sheriff's Office and the Virginia State Police. Interstate 95 & Route 58 are the County's major highways that tend to capture the most enforcement. Reckless driving is a class 1 misdemeanor criminal offense that has serious penalties if convicted. In fact, the penalties for a reckless driving conviction in Virginia are some of the strictest in the nation. NOTE: An allegation is NOT a conviction. Our professional consultations are free.
CAUTION: A reckless driving conviction will on average increase the automobile insurance premium by 73% or $1,046 EACH YEAR, according to a study conducted by Insurance.com
Virginia Reckless Driving Penalties Are Harsh
Maximum 12 month jail sentence
Maximum $2,500 fine
Loss of driving privileges
Permanent criminal conviction
Increased automobile premiums
Moving violation demerit points
Community service
Driver improvement programs
Experienced Reckless Driving Defense Attorneys Greensville VA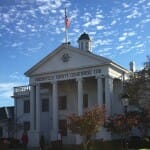 Riley & Wells is a prominent local law firm that specializes in defending Greensville County reckless driving cases. Our attorneys represent clients accused of reckless driving in the Greensville Courts every week. We are dedicated to client service. Our Greensville VA Reckless Driving Attorneys have over 45 years of combined experience. Our law firm has been recognized as a "Best Law Firm" for legal excellence and high ethical standards. Contact us today for a free no obligation free initial consultation.
Greensville County VA Reckless Driving Client Reviews
Mr. Dean was my attorney for a reckless driving charge, he was able to talk them down to dismissing the case after driving school, overall very satisfied with his performance.

Daniel Villarroel
00:25 15 Oct 20
I was alleged of 92 in 70 criminal reckless driving. Mr. Wells defended my case in Emporia and got it ruled as defective equipment just like he told me he would attempt to do. There are definitely cheaper options, but I live out of state about 7 hours from Emporia and I value my time heavily so I didn't mind paying for him to show up for me to defend the case with his great track record. Would recommend.

Matthew Leister
18:06 10 Oct 20
I was charged with a criminal reckless driving offense in Virginia when I was driving by, I was scared and it felt like my world was coming to end, someome recommended this firm and I decided to try them out, they reduced my offense from a criminal conviction to a defective equipment, non moving ticket, which is almost like a dismissed case cos it carrys no point and doesn't affect my driving record or increase my insurance.. So it was a let off for me and I can once again drive around with my clean record still intact... Am glad I chose them to represent me.. Thank you for all you do

Kolebaje Abimbola
16:19 26 Sep 20
They were able to get me off a reckless driving charge completely (I hate Virginia.) Pretty easy on my end; I didnt even have to go to court. Overall an amazing experience, i highly recommend!

Tyler Soper
02:56 19 Aug 20
They helped me effectively dismiss a reckless driving ticket. Super easy to work with and I definitely got my moneys worth. I do recommend them.

Marnie Murguia
00:31 26 Jun 20
Reckless Driving is a Misdemeanor Criminal Offense in Virginia
Reckless Driving in Greensville County VA is serious business. If the police have issued a Greensville VA reckless driving ticket to you, then you need help.  An experienced Greensville VA Reckless Driving Lawyer can protect your best interests. CAUTION: DO NOT ATTEMPT TO REPRESENT YOURSELF WITHOUT FIRST CONSULTING AN ATTORNEY. A motorist may be convicted of a criminal offense for speeding 16 mph over the limit on Interstate 95. The speed limit on Interstate 95 in Greensville County is 70 mph. Virginia law 46.2-862 states that speed over 85 mph is a reckless driving violation.  A reckless driving conviction may also jeopardize your career.
Riley & Wells Attorneys-At-Law Can Defend Any Greensville VA Reckless Driving Case
46.2-852 General recklessness
46.2-853 Fail to maintain proper control
46.2-854 Passing on a grade or curve
46.2-855 View obstructed/control impaired
46.2-856 Passing two vehicles abreast
46.2-857 Driving two abreast
46.2-858 Passing at a railroad crossing
46.2-859 Passing a stopped school bus
46.2-860 Failing to give proper signals
46.2-861 Driving too fast conditions
46.2-861.1 Failure to "Move Over" or Yield to Stationary Emergency Vehicle
46.2-862 Speeding
46.2-863 Failure to yield
46.2-864 Parking lots
46.2-865 Racing
46.2-865.1 Injury or death while racing
46.2-866 Racing; aiders or abettors
46.2-867 Racing; seizure of motor vehicle
46.2-868.1 Aggressive Driving
Greensville County VA Reckless Driving Case Dismissed
In this case, our Greensville County VA reckless driving lawyers represented an out-of-state client. We represent clients from other states every week. The allegation involved reckless wrong-way driving. Our client was unfamiliar with the area. The case involved him driving down the wrong side of the road. The Greensville Deputy Sheriff charged our client with reckless driving. We were able to point out to the court some important factors.  No other vehicles were in the area. There was no evidence of alcohol or impairment. We were able to make the case that our client made an honest mistake. The Court accepted our argument and dismissed the case.
Greensville County VA Reckless Driving Client Review

Let us review YOUR case. We can help!
11/10/2015 | Updated 9/14/2020