Emporia VA Reckless Driving Lawyer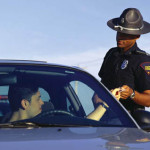 Riley & Wells Attorneys-At-Law is a prestigious local law firm that is dedicated to defending clients accused of reckless driving in Emporia, VA. Our law firm has accumulated over 45 years of combined reckless driving traffic law experience and are routinely recognized by various legal organizations for our superior legal ability and high ethical standards. Motorists who are serious about their driving privileges and freedom desire to have skilled Emporia VA Reckless Driving Lawyers representing them.
CAUTION: A reckless driving conviction will on average increase the automobile insurance premium by 73% or $1,046 EACH YEAR, according to a study conducted by Insurance.com
Experienced Reckless Driving Defense Attorneys Emporia VA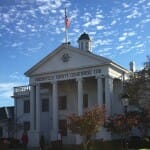 If you have been accused of Reckless Driving in Emporia VA, then it would be in your best interests to seek an experienced Emporia VA Reckless Driving Lawyer. Some folks do not think they need an attorney to help them defend their reckless driving case. That may be true in some instances, but a Class 1 misdemeanor criminal offense is not a minor traffic ticket. NOTE: The Virginia Reckless Driving law is one of the strictest in the nation. Reckless Driving in the Commonwealth of Virginia is punishable as follows:
Maximum 12 months in jail
Maximum $2,500 fine
Loss of driving privileges
Increased automobile insurance premiums
Assessment of moving violation demerit points
Emporia VA Reckless Driving Client Review

Trust and integrity is simply the watch words for Riley & Wells. I live in NC and needed legal help in the state of Virginia. I called Riley & Wells and they handled all of my legal matters above and beyond any set standards. Everyone I spoke to on the phone or in email treated with the upmost respect. They took care of my legal issues to highest level of my satisfaction without me needing to travel back to VA. They are truly the best legal team that I have ever met. If you need a total professional legal team with super and affordable prices please call Riley & Wells.
Emporia VA Reckless Driving Speeding Ticket Attorneys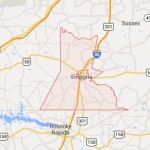 The Virginia Reckless Driving Speeding law pursuant to Va. Code 46.2-862 is perhaps the most enforced reckless driving provision in Emporia VA, and is frequently enforced by Virginia State Troopers and Emporia Police patrolling Interstates 95 and Route 58 in Emporia VA. In fact, a motorist can be convicted of criminal misdemeanor Reckless Driving for speeding as little as 16 miles per hour over the limit if the speed evidence is 86 miles per hour in a 70 mile per hour speed zone.
Representation For Reckless Driving Speeding Interstate 95 Emporia VA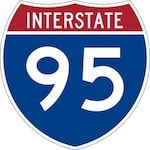 Our Emporia VA reckless driving lawyers defend these cases in the Emporia Court every week. Most cases originate from traffic stops on Interstate 95 and Route 58. The facts of each case can vary, but we have the knowledge and expertise to select the best defenses and arguments for your particular circumstances. We examine every case in detail and meticulously prepare every client file for trial. Our lawyers specialize in reckless driving defense and are very familiar with the local Judges.
Riley & Wells Attorneys-At-Law Defends All Types of Reckless Driving Cases
46.2-852 General rule
46.2-853 Not under control;faulty brakes
46.2-854 Passing on a grade or on a curve
46.2-855 View obstructed/control impaired
46.2-856 Passing two vehicles abreast
46.2-857 Driving two abreast
46.2-858 Passing at railroad crossing
46.2-859 Passing a stopped school bus
46.2-860 Failing to give proper signals
46.2-869 Improper Driving
46.2-861 Driving too fast conditions
46.2-861.1 Failure to "Move Over" or Yield Stationary Emergency Vehicle
46.2-862 Excess speed
46.2-863 Failure to yield
46.2-864 Reckless Driving on parking lots
46.2-865.1 Injury or death while racing
46.2-866 Racing; aiders or abettors
46.2-867 Racing; seizure of motor vehicle
46.2-868.1 Aggressive Driving
Reckless Driving Speeding 20 plus over the speed limit DISMISSED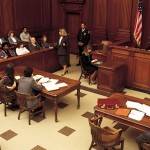 Many speed cases involve RADAR evidence. Our reckless driving attorneys have extensive knowledge of how RADAR works and how to effectively cross examine a RADAR operator. In this case, we were able to effectively cross examine the police officer who operated the RADAR and issued the reckless driving ticket in Emporia VA. We exposed the fact that the RADAR used in this particular case was not tested for accuracy with properly calibrated tuning forks, which is required by Va. Code 46.2-882.
Emporia VA Reckless Driving Ticket Client Reviews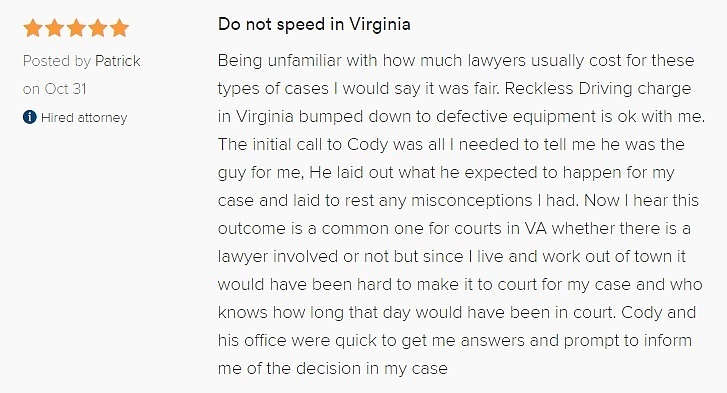 Contact Us today for a free evaluation of YOUR case!
11/10/2015 | Updated 2/18/2022