Emporia VA Traffic Lawyer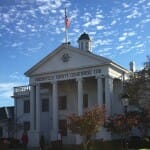 The police in Emporia VA are dedicated to enforcing the traffic laws. Virginia law has classified numerous offenses as traffic violations. Some offenses are more serious than others. Traffic violations can be considered a felony, a misdemeanor, or a traffic infraction depending on the severity of the offense. If you have been accused of a violating any traffic law, then it would be wise to consult an experienced Emporia VA Traffic Lawyer. A conviction for any traffic violation may severely jeopardize your freedom and your future.
CAUTION: An Emporia VA traffic violation may increase the automobile insurance premium by as much as 79% depending on the offense according to Insurance.com
Experienced Traffic Law Attorneys Emporia VA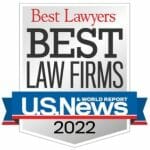 Riley & Wells Attorneys-At-Law is an established local Emporia VA law firm. Our traffic lawyers have accumulated over 45 years of collective traffic law experience. We are a "Best Law Firm" according to U.S. News and World Reports for our excellence in legal ability and ethical standards. Our attorneys represent clients every week who have been charged with traffic violations in the Emporia Courts. Our goal is to secure the best possible outcome for your case.
Top Rated Emporia VA Traffic Lawyers

Trust and integrity is simply the watch words for Riley & Wells. I live in NC and needed legal help in the state of Virginia. I called Riley & Wells and they handled all of my legal matters above and beyond any set standards. Everyone I spoke to on the phone or in email treated with the upmost respect. They took care of my legal issues to highest level of my satisfaction without me needing to travel back to VA. They are truly the best legal team that I have ever met. If you need a total professional legal team with super and affordable prices please call Riley & Wells.
Virginia Traffic Violation Penalties – Emporia Virginia
Maximum fine of $2,500
Loss of driving privileges
Employment issues
Moving violation demerit points
Increased automobile insurance premiums
Incarceration
Emporia VA Reckless Driving Traffic Ticket
Driving faster than 85 mph in Virginia is considered reckless driving according to Va. Code 46.2-862. Reckless driving is a criminal misdemeanor offense. The speed limit on Interstate 95 in Emporia VA is 70 mph. It comes as a surprise to many clients that driving 16 mph over the speed limit in Emporia VA is a criminal misdemeanor reckless driving violation. In many instances, our lawyers can protect clients from criminal misdemeanor reckless driving convictions. We can also typically appear before the Court on our client's behalf so they do not have to travel back to Emporia VA for the trial date.
Riley & Wells Attorneys-At-Law Can Defend Any Emporia VA Traffic Violation
License restoration

Aggressive driving

Fail to "Move Over"
Suspended driver's license
Driving revoked 18.2-272
Habitual offender
Eluding the police
Hit & Run
No valid driver's license
Out-of-state driver
Handheld cellphone use while driving
Moving violations
Accidents
No automobile insurance
Commercial driver violations
Emporia VA Reckless Driving 100 mph NOT GUILTY
Driving 100 mph is taken very seriously by Emporia VA judges. In this case, our client was a professional driver who at the wrong moment with an open road decided to "open up" his Mustang and "punched it" for a few seconds. Unfortunately, a Police Officer was operating stationary RADAR at the exact same location and exact same time as our client and gathered evidence of speeds of 100 mph. Our lawyers were eventually able to present various arguments based on the evidence in the case to convince the Judge to enter an order that found our client NOT GUILTY of criminal misdemeanor reckless driving. The case was reduced to defective equipment. Click on the image to the left for actual court disposition.
Driving in Violation of DUI Restricted Driver's License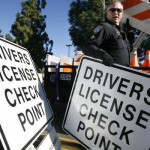 In Virginia, there are various driver's license offenses. These range from not having a driver's license in your possession to driving with a revoked or suspended license. Va. Code 18.2-272 criminalizes one of the more serious types of driving without the proper licensing. Driving while your license is revoked from a DUI conviction or in violation of a restricted driver's license is taken seriously by the DMV and the Courts. A conviction triggers a 12 month loss of driving privileges and in many cases a jail sentence.
Emporia VA Traffic Court Client Review

Contact us today for a free evaluation of your case!
11/10/2015 | Updated 2/18/2022