Speeding Ticket Attorneys Bowling Green VA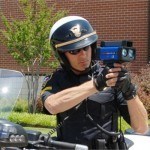 A Bowling Green VA Speeding Ticket is a common type of traffic violation. A speeding ticket can either be a minor traffic infraction or a more serious misdemeanor criminal offense depending on the speed evidence.  Some motorists accused of speeding think that they do not need a Bowling Green VA Speeding Ticket Attorney. However, if you retain an experienced attorney that regularly defends these cases, then you will increase your chances of success.
A conviction could negatively affect you in many ways as follows:
Excessive fines and court costs
Increased automobile insurance premiums
Assessment of DMV demerit points (3, 4 or 6 depending on speed evidence)
Possible loss of driving privileges depending on speed and prior convictions
Exceptional Bowling Green Traffic Court Representation
Riley & Wells Attorneys-At-Law is a reputable local law firm with over 40 years of collective traffic law experience and is recognized each year by legal publications for our superior legal ability and the highest of ethical standards. We are the Bowling Green VA Speeding Ticket Lawyers for clients who take their driving privileges seriously and want experienced lawyers to represent them. We examine and analyze your case, and use proven strategies to best defend your particular situation to obtain the best possible outcome. Contact us to ensure that your rights are protected, that you are not intimidated in the courtroom and that you increase your chances of securing a better result than you would if unrepresented.
Bowling Green VA Speeding Ticket Attorney Client Review

Bowling Green VA Reckless Driving Speeding Ticket Attorneys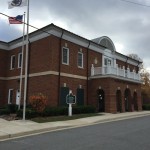 Virginia law states that a person shall be guilty of reckless driving for driving a motor vehicle at a speed of 20 miles per hour or more above the speed limit OR in excess of 85 miles per hour regardless of the speed limit pursuant to Va. Code 46.2-862. It can be hard to believe, especially for licensed driver's from other states, but you can be convicted of misdemeanor reckless driving for a speed alleging 86 miles per hour in a 70 mph speed zone in Bowling Green VA. The Town of Bowling Green is the county seat of Caroline County, which is where the Courthouse is located. As a matter of fact, this law is perhaps the most frequently enforced reckless driving provision and is frequently enforced by Virginia State Troopers & Caroline County Deputy Sheriffs patrolling Interstate & Routes 95, 301, 207. We defend this type of speeding ticket in the Bowling Green-Caroline VA courts every week and know how to best protect our clients. The facts of each case can vary, but we have the knowledge and expertise to select the best defenses and arguments for your particular circumstances.
The Code of Virginia contains various different speeding laws which allow a Bowling Green VA Speeding Ticket may be charged as follows a:
46.2-862 Reckless Driving – Speeding
46.2-870 Speeding
46.2-871 Maximum Speed Limit for School Buses
46.2-872 Maximum Speed Limits for Vehicles Under Special Permits
46.2-873 Speeding in a School Zone or at a School Crossing
46.2-873.1 Maximum Speed Limit on Nonsurface Treated Highways
46.2-873.2 Maximum Speed Limit on Rural Rustic Roads
46.2-874 Speeding in a Business or Residential District
46.2-875 Maximum Speed Limit on Certain Other Highways
46.2-877 Minimum Speed Limits (Impeding the Flow of Traffic)
46.2-878 Authority to Change Speed Limits
46.2-878.1 Speeding in a Highway Work Zone
46.2-878.2 Maximum Speed Limits in Certain Residential Districts
46.2-881 Speeding on Bridges, Tunnels and Interstates
46.2-947 Speeding Within Highway Safety Corridor
Experienced Speeding Ticket Defense Bowling Green VA
The Virginia State Troopers & Deputy Sheriffs who issue speeding tickets in Bowling Green usually calculate your speed accurately and can often prove their case at trial. Accordingly, we often find it in the best interests of our clients to use other proven strategies to achieve the best possible result for our client. However, that is not always possible, due to either allegations of extremely high speeds, cases involving poor driving records, or other various incidents that may block such a resolution. In those situations, you will need an accomplished Bowling Green VA Speeding Ticket Lawyer to fight your speeding ticket and challenge the evidence against you. We have a clear understanding of Virginia speeding laws, traffic court procedures, procedural and technical defenses, and law enforcement methods of detecting speed such as: RADAR, LIDAR, VASCAR, Aerial Speed Measurement, and use of a police vehicle with a calibrated speedometer.
Let us review YOUR case. We can help!
11/10/2015 | Updated 9/16/2020