Best Northampton County VA Reckless Driving Lawyer • 1400+ Reviews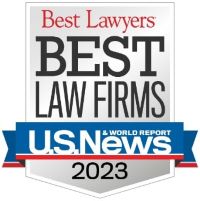 Riley & Wells is a local prominent Northampton County VA law firm that specializes in defending reckless driving cases. Our attorneys represent clients accused of reckless driving and other criminal & traffic cases in the Northampton General District Court. We are dedicated to client service. Our Northampton VA Reckless Driving Attorneys have over 60 years of combined experience. Our law firm has been recognized as a "Best Law Firm" for legal excellence and high ethical standards. We are located on "Lawyers Row" in the Historic Court Green in Eastville. Contact a professional for a free consultation.
CAUTION: A reckless driving conviction will on average increase the automobile insurance premium by 73% or $1,046 EACH YEAR, according to a study conducted by Insurance.com
Virginia Reckless Driving Penalties Are Harsh
Maximum 12 month jail sentence
Maximum $2,500 fine
Loss of driving privileges
Permanent criminal conviction
Increased automobile premiums
Moving violation demerit points
Community service
Driver improvement programs
Experienced Reckless Driving Defense Attorneys Northampton VA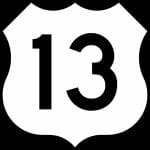 Reckless driving is aggressively enforced throughout Northampton County VA by the Northampton Sheriff's Office, State Police and the other law enforcement agencies that patrol the area. U.S. Route 13 is the County's major highway that tends to capture the most enforcement. Reckless driving is a class 1 misdemeanor criminal offense that has serious penalties if convicted. In fact, the penalties for a reckless driving conviction in Virginia are some of the strictest in the nation. An allegation is NOT a conviction. Retain a professional to present your best defense!
Top Rated Northampton County VA Reckless Driving Client Review

Excellent legal advice and professional representation. Highly recommended!!
Reckless Driving is a Misdemeanor Criminal Offense in Virginia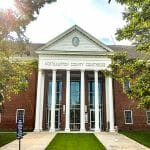 Reckless Driving in Northampton County VA is serious business. If the police have issued a Northampton VA reckless driving ticket to you, then you need help. A reckless driving conviction will negatively affect your future. An experienced Northampton VA Reckless Driving Lawyer can protect you. CAUTION: DO NOT ATTEMPT TO REPRESENT YOURSELF WITHOUT FIRST CONSULTING AN ATTORNEY. A motorist may be convicted of criminal reckless driving for driving 20 mph over the speed limit. Virginia convictions are permanent and cannot be expunged.
Riley & Wells Attorneys-At-Law Defend Northampton VA Reckless Driving Cases
46.2-852 General recklessness
46.2-853 Fail to maintain proper control
46.2-854 Passing on a grade or curve
46.2-855 View obstructed/control impaired
46.2-856 Passing two vehicles abreast
46.2-857 Driving two abreast
46.2-858 Passing at a railroad crossing
46.2-859 Passing a stopped school bus
46.2-860 Failing to give proper signals
46.2-861 Driving too fast conditions
46.2-861.1 Failure to "Move Over" or Yield to Stationary Emergency Vehicle
46.2-862 Speeding
46.2-863 Failure to yield
46.2-864 Parking lots
46.2-865 Racing
46.2-865.1 Injury or death while racing
46.2-866 Racing; aiders or abettors
46.2-867 Racing; seizure of motor vehicle
46.2-868.1 Aggressive Driving
Chesapeake Bay Bridge-Tunnel Reckless Driving Lawyer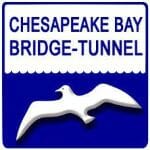 The Chesapeake Bay Bridge-Tunnel is a part of U.S. Route 13 in Northampton County VA. The Bridge-Tunnel have their own police force. Route 13 is strictly enforced. Parts of the bridge have emergency pull over sections where law enforcement sit and closely monitor traffic. The police department is usually running R.A.D.A.R., looking for reckless drivers and other traffic violations.
Northampton County VA Reckless Driving Lawyer Free Consultation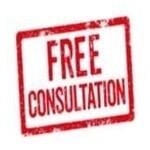 Some drivers think they do not need a lawyer for their Northampton County VA reckless driving case. The biggest issues with representing yourself are the lack of experience and legal knowledge. Keep in mind that there is a lot riding on the case because reckless driving is a criminal misdemeanor with the potential for harsh penalties. Experienced reckless driving attorneys know the best tactics and options for obtaining good results. Our lawyers spend a significant amount of time in traffic court and are familiar with the habits of the different judges and the law enforcement officers who issue the tickets. This local knowledge can prove to be invaluable in deciding how to defend a reckless driving case.
Exmore Police Department Issue Reckless Driving Speeding Tickets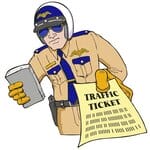 Route 13 on the Eastern Shore of VA runs right through the Town of Exmore in Northampton County VA. It is a common for the Exmore Police Department to monitor traffic around the clock near the intersection of Route 13 and Bayside Road near the Dollar General. Click the "Traffic Ticket" in the image to see the actual Virginia Uniform Summons for Reckless Driving Speeding. A common scenario involves motorists from New Jersey who are driving through the area in the early morning hours to avoid traffic.
Northampton VA•Small Community•Big on Reckless Driving Enforcement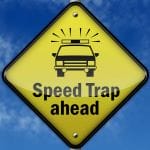 A few Virginia small cities and towns are particularly aggressive with enforcing the reckless driving law. The population in Northampton County VA is less than 13,000 residents. Northampton County's Town of Eastville relies on traffic fines more than any other Virginia locality according to a study conducted by Governing Magazine. Over 70% of Eastville's 200-person town budget comes from traffic fines and court costs according to the study. Out-Of-State drivers frequently find themselves the target of this reckless driving enforcement. Consult a local Northampton County VA reckless driving lawyer to present your best defense.
Reckless Driving Fail To Move Over For Stationary Emergency Vehicle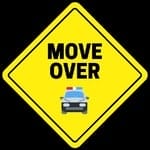 Virginia code 46.2-861.1 requires the driver of any motor vehicle to "move over" to an adjacent lane when passing a stationary vehicle stopped on the shoulder of the highway under certain traffic conditions. A violation of this law can be considered reckless driving if an emergency vehicle is in involved, which is a criminal misdemeanor in some cases. If you have been accused of violating this law then it would be in your best interests to consult an accomplished local reckless driving attorney before appearing in the Northampton County VA General District Court. You may have a valid defense and not realize it.
Northampton County VA Reckless Driving Lawyer Client Review

Let us review YOUR case. We can help!
7/13/2021 | Updated 6/14/2023
Northampton Traffic Law<< Previous <   > Next >>Northampton Speeding Ticket