New Kent County VA Criminal Lawyer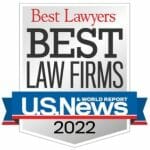 Riley & Wells Attorneys-At-Law is a respected local New Kent County VA law firm. We have been recognized as a "Best Law Firm" for criminal law by U.S. News & World Report. Our attorneys possess over 45 years of collective criminal law experience. We are dedicated to protecting the best interests of our clients. We believe that attorneys who both limit their practice to a specific area of the law and represent clients before the same courts every week provide better representation.
Criminal Lawyer Client Review New Kent VA

Trust and integrity is simply the watch words for Riley & Wells. I live in NC and needed legal help in the state of Virginia. I called Riley & Wells and they handled all of my legal matters above and beyond any set standards. Everyone I spoke to on the phone or in email treated with the upmost respect. They took care of my legal issues to highest level of my satisfaction without me needing to travel back to VA. They are truly the best legal team that I have ever met. If you need a total professional legal team with super and affordable prices please call Riley & Wells.
Criminal Defense Attorneys in New Kent County Virginia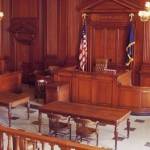 Our New Kent County VA Criminal Lawyers are active members in some of the most prestigious legal organization's such as the Virginia Trial Lawyers Association, the National College for DUI Defense, and the Virginia Association of Criminal Defense Lawyers, in addition to various local bar organizations. We represent clients accused of criminal offenses before the New Kent VA Courts every week. Our clients have benefited from our extensive criminal law experience. You can too!
Accomplished Criminal Defense Attorneys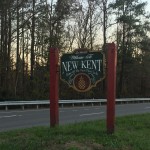 Criminal trials can be very complicated. Do not trust your future with an attorney that either juggles many areas of law or simply does not possess the necessary experience. Do you want an attorney who will process your case through the courts as quickly as possible without ever really taking the time to learn your case? Of course not. We are the New Kent County Trial Attorneys that you want on your side. We have the experience, integrity, and expertise you need to protect your rights.
Riley & Wells Attorneys-At-Law Defend New Kent VA Criminal Cases
Possession of Marijuana
Eluding The Police
Assault & Battery
Larceny
Illegal Alcohol Possession
Firearm Violations
Probation Violations
ASAP Violations
Concealed Weapon
DUI
Trespassing
Expungements
Possession of Controlled Substance
Hit and Run
Domestic Violence Offenses
Drug Distribution
Brandishing a Firearm
Obstruction
Failure to Appear/Capias
Effective Criminal Defense Representation New Kent County VA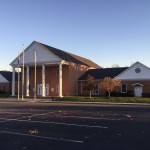 Providence Forge, Quinton, Lanexa & Eltham are parts of New Kent County where the Sheriff's Office investigates criminal activity. Cases are prosecuted by the New Kent Commonwealth's Attorney. We believe that our extensive experience with both of these offices make us better advocates for our clients. NOTE: An arrest is not a conviction. A conviction does not necessarily mean a jail or prison sentence. Our lawyers will consult with you to map out the best strategy for your case.
Felony Cocaine & Misdemeanor Marijuana allegations DISMISSED
Our lawyers represented a client who was arrested for drug offenses after being pulled over by law enforcement for speeding. Our client was taken before the Magistrate at the Henrico County Regional Jail East in Barhamsville VA, and was charged with felony possession of a controlled substance, misdemeanor possession of marijuana and reckless driving. Our client was devastated and believed his dream career in the Unites States Army was certainly destroyed. However, our criminal law attorneys tirelessly worked on the case to develop various defenses and arguments that we thought may protect the client. Eventually the matters were resolved with ALL allegations being DISMISSED.
Let us review YOUR case. We can help!
11/10/2015 | Updated 2/22/2020