Highest Rated Prince George County VA Lawyers • 1500+ Reviews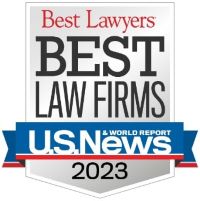 Riley & Wells Attorneys-At-Law are established local Prince George County VA lawyers that specializes in criminal law & defending motorists charged with DUI, reckless driving, speeding and traffic law violations. We are recognized as a "Best Law Firm" by U.S. News & World Report. The Prince George County law enforcement community is serious about enforcing the law. The majority of cases filed in the General District Court are traffic law cases. Many of our clients are not from the area or are Out-of-State drivers. Our firm has been favorably reviewed more than any other criminal law or traffic defense firm that represents clients in Prince George County VA. Let us review your case. We can help!
30,000+ Clients Represented
1500+ Client Reviews
60+ Years of Combined Experience
Experienced Attorneys That Defend Prince George VA Criminal Cases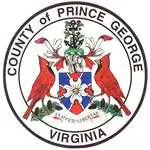 Our Prince George County VA Criminal Law Defense Attorneys have dedicated their professional careers to the practice of criminal law and are also members of some of the most prestigious criminal law organizations. We firmly believe that active membership and leadership in organizations such as the National Association of Criminal Defense Lawyers, the National College for DUI Defense and the Virginia Trial Lawyers Association make us better Prince George attorneys and advocates for our clients. Our Prince George County law firm has been positively reviewed more than any other law firm that practices criminal law in the Prince George Courts. You can benefit from our experience!
Top Rated Lawyers in Prince George County VA Client Review

Quick response, professional staff, great service, and the best outcome I could hope for.
Free Consultation with Most Rated Prince George County Lawyers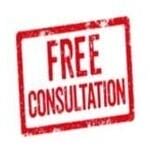 Some people think they do not need a lawyer for their Prince George Virginia case. The biggest issues with representing yourself are lack of experience and legal knowledge. The average person does not understand the best course of action to defend a particular case. Experienced Prince George County attorneys know the best tactics and options for obtaining the best results. Our lawyers spend hours in the Prince George County VA Courts every week and are familiar with the habits of the different judges and the law enforcement officers who make the arrests and issue the traffic tickets. This local knowledge can prove to be invaluable in deciding how to best defend a Prince George County criminal or traffic case.
Prince George Attorneys Recognized by Virginia Super Lawyers Since 2009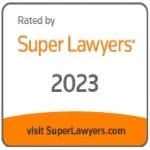 Super Lawyers has been rating outstanding lawyers for over thirty years. Attorneys from over 70 practice areas who have attained a high-degree of peer recognition and professional achievement are included. Super Lawyers recognizes top attorneys nationwide using a patented process of independent research and peer input. Our Prince George VA lawyers have been recognized as Virginia Super Lawyers since 2009 for criminal law and DUI / DWI. No more than five percent of the lawyers in Virginia are named to Super Lawyers and no more than 2.5 percent are named to the Rising Stars list. This recognition is merit based. Retain an Prince George VA lawyer who has been recognized by Virginia Super Lawyers.
Decades of Trial Success – You Can Benefit From Our Experience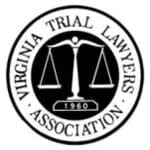 Our Prince George Virginia trial lawyers are members of prestigious legal organizations. Our trial attorneys possess over 60 years of combined years of experience. We believe membership and leadership with prominent trial lawyer organizations along with specialized training from such groups makes us better attorneys and advocates for our clients. It is in your best interests to consult a professional with specialized training if you need representation for your Prince George County VA criminal law or traffic violation case. We will present your best defense! Retain a specially trained professional if you have been arrested or charged with a Prince George County criminal or traffic offense. NOTE: Not all lawyer have the same training and experience.
Trusted Prince George VA Defense Lawyers for Criminal & Traffic Law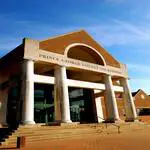 We are the Prince George County VA Traffic & Criminal Lawyers that you want on your side. We have the integrity experience, and expertise you need to best protect your rights. Do you want an lawyer who will process your case through the Prince George courts as quickly as possible? Of course not. You want an accomplished advocate, who will stand by your side, from beginning to end, to represent you professionally, and aggressively if necessary. We take the time to listen and understand your case. Contact a recognized leader in criminal law today for a free evaluation of your case. We fight for our clients. Our lawyers have earned the respect of the Prince George County judges.
Prince George Virginia Reckless Driving & Traffic Law Defense Attorneys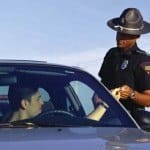 The Commonwealth of Virginia has serious reckless driving traffic laws. The Va. Code criminalizes over ten different types of driving behaviors as reckless driving. Prince George has developed a reputation for its aggressive enforcement of those reckless driving traffic laws. Our Prince George VA Reckless Driving Traffic Lawyers specialize in defending and representing clients charged with reckless driving speeding traffic cases in the Prince George Courts every week. We believe that our weekly advocacy and engagement with the same Prince George Judges benefits our clients. Put our expertise to work for you! NOTE: The issuance of a summons or traffic ticket is NOT a conviction. Contact an experienced Prince George VA attorney before you plead guilty.
Prince George Virginia Speeding Ticket Attorneys & Speed Trap Defense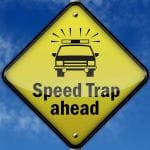 Prince George is not a place in Virginia you ever want to drive fast. Motorists often complain that this county is speed trap located along the I-95, I-295 and U.S. Route 460 corridors. Speed traps are an area of the road that police officers heavily monitor to catch people speeding. Technically defined as an area of road where police officers hide in order to detect vehicles exceeding a speed limit. Long stretches of open highway are common areas for speed traps. RADAR is the most common tool used by Prince George County police to gather speed evidence in a speed trap. Allow our top rated Prince George traffic & speeding ticket lawyers to review your case!
Highest Rating for Legal Ability & Ethical Standards in Prince George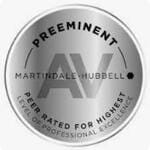 For over 135 years, Martindale-Hubbell has been the authority for evaluating the legal ability and ethical standards of lawyers through a Peer Review Rating system established by judges and attorneys. Prince George County lawyers Riley & Wells Attorneys-A-Law maintain an AV Preeminent® rating. The highest Martindale-Hubbell peer rating standard. This is given to attorneys who are ranked at the highest level of professional excellence for their legal expertise, communication skills, and ethical standards by their peers. Retain a Martindale-Hubbell AV Preeminent rated Prince George County VA criminal law & traffic defense firm for your case. Review the law firm's legal rating and exercise caution before you retain an attorney with an inferior rating for legal ability and ethical standards.
Retain The Best Lawyer to Defend Your Prince George Interstate Case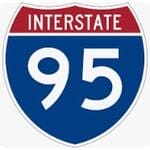 From Miami to Maine, I-95 is one the busiest, well known interstate highways in the country. I-95 is the longest north–south Interstate in the United States. Millions of travelers use Interstate 95 daily. There are approximately 10 miles of Interstate 95 in Prince George VA. I-95 enters the county from the south at the Sussex County line and exits at City of Petersburg. There are four I-95 interchanges: Route 623 at Carson/Exit 37, Route 301 & Route 156 Templeton/Courtland/Exit 41, Route 301 at Kingwood/Exit 45 & I-295 North to Washington/Exit 46. Many of our client are simply driving through the area. In some cases, we can successfully represent our client without them having to return for the case.
Out of State Residents Retain Top Rated Prince George Lawyers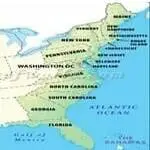 Out-of-state drivers need top rated representation for their Prince George VA criminal or traffic case. The majority of defendants who have cases before the Prince George County Courts are not from the area. Just because you are not from the area does not mean you can ignore an incident that occurred in Prince George VA. If convicted, the incident will follow you and be reported back to the home state. We routinely represent residents from Florida, Georgia, South Carolina, North Carolina, Maryland, District of Columbia, Delaware, Pennsylvania, New Jersey, New York, Connecticut, Rhode Island, Massachusetts, Vermont, New Hampshire & Maine. Our Prince George VA lawyers can help you with your case!
Prince George County Virginia DUI / DWI Law Attorneys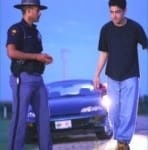 Drunk driving is taken very seriously by the Prince George Courts. The DUI / DWI law can be very complex and the consequences of a conviction can be serious and life changing. Driving While Intoxicated (DWI) & Driving Under the Influence (DUI) are used interchangeably because they are both charged under the Va. Code 18.2-266. The Prince George prosecutor can prosecute the offense regardless of whether alcohol or drugs or both are the intoxicant. Our Prince George attorneys have successfully defended hundreds of DUI / DWI cases. Exercise caution before you engage a lawyer for representation that lacks the proper training or experience. Our top rated Prince George County DUI / DWI Lawyers have the necessary experience to best defend your DUI / DWI case.
Sustaining Member National College for DUI Defense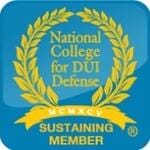 The National College for DUI Defense (NCDD) is a professional organization dedicated to training DUI / DWI criminal defense attorneys. NCDD members are the most experienced DUI /DWI defense attorneys. Defending Prince George DUI / DWI cases can be complex because they require the defense lawyers to understand scientific and legal processes. The legal issues can be wide-ranging from search and seizure issues to complex evidentiary issues. These legal issues intersect in a DUI / DWI case with scientific areas of expertise, such as toxicology and the pseudo-scientific areas of field sobriety testing. Prince George DUI / DWI defense attorneys must also understand breath testing and other instruments utilized by forensic laboratories in the process of testing for intoxicants.
Prince George Virginia Trial Courts Are Adversarial By Design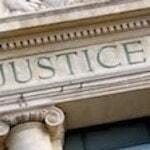 If you have been charged with violating a Prince George Virginia criminal or traffic law, then your case will eventually be set for trial before the Prince George Courts. Criminal and traffic violation trials are adversarial. This involves a structured and formalized dispute between the Prince George Commonwealth Attorney and the defense. The adversarial system is designed to ensure a fair trial process subject to the rules of law and evidence by allowing each side to present their case and to be able to challenge the other's arguments and evidence. The Prince George judge ultimately evaluates the evidence, arguments, and the credibility of witnesses to reach a verdict. This system ensures that the prosecution meets its high standard of proof.
Prince George County VA Lawyers Client Reviews



Let us review YOUR case. We can help!
11/10/2015 | Updated 11/14/2023