Top Prince George County VA Traffic Lawyer • 1500+ Client Reviews
A Prince George County VA Traffic Violation can be a more serious offense than you think. Prince George's Police Officers & State Troopers aggressively patrol the county and its interstate highways, such as I95, I295 & Route 460. If you have been accused of violating any traffic offense in Prince George County, VA, then you would be wise to consult an accomplished professional.
Do NOT plead guilty or pre-pay any traffic case without first consulting a lawyer.
Our attorneys represent and defend clients in the Prince George County VA Courts every week who have been accused of a traffic violation.
CAUTION: A Prince George VA traffic violation may increase the automobile insurance premium by as much as 79% depending on the offense, according to Insurance.com
Experienced Prince George VA Traffic Law Defense Attorneys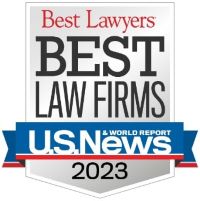 Riley & Wells Attorneys-At-Law is an established local Prince George, VA, traffic law firm. Our attorneys possess over 60 years of combined traffic law experience. We are routinely recognized by various local, state & national legal publications for superior legal ability and the highest of ethical standards. We closely examine each case. We have the knowledge, skill & ability you need. We use every resource the law allows to secure the best possible outcome. Our firm has been favorably reviewed more times than any other law firm that defends traffic violation cases in Prince George County VA. You can benefit from our experience. Our lawyers know how to best defend any traffic allegation.
Prince George County VA Traffic Lawyer Client Review

Excellent legal advice and professional representation. Highly recommended!!
Prince George County VA Route 460 Alternative to I-64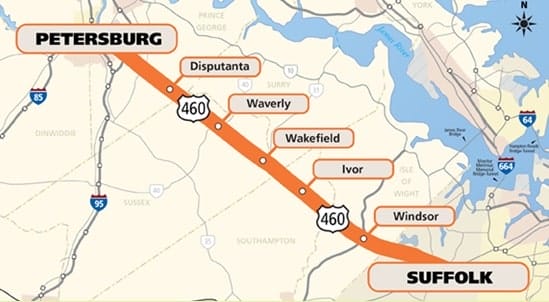 Virginia Traffic Violation Penalties – Prince George County VA
Maximum fines of up to $2500

Possible Incarceration

Employment issues
Loss of driving privileges

Moving violation demerit points

Auto insurance premium increases
Virginia Uniform Summons Traffic Ticket Issued by Prince George Police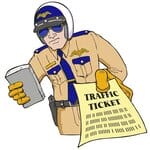 A Virginia Uniform Summons is the legal document issued by Prince George VA law enforcement officers during a traffic stop. Most people refer to this document as either a traffic ticket or traffic citation. The summons serves as legal notice for the alleged traffic violation. Signing the summons is not an admission of guilt. The summons advises you of the date and time of your hearing in the Prince George County General District Court. A police officer can also issue a summons for criminal offenses such as reckless driving and other misdemeanor offenses. Allow us to review your summons. We can develop a defense strategy for your Prince George traffic case even if you think you are guilty.
Route 460 Prince George VA Traffic Attorneys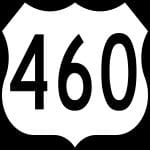 Route 460 has always been a popular alternative to I-64 for beach traffic. Route 460 runs west-east through the southern part of the Virginia. Route 460/County Drive is over 10 miles long in Prince George County. This highway enters Prince George County at the cloverleaf interchange with I-295. County Drive becomes undivided and parallels the rail line through New Bohemia and Disputanta on either side of its intersection with Route 156/Prince George Drive. County Drive/Route 460 enters Sussex County just past Alden Road. This section of highway is heavily traveled by Prince George law enforcement around the clock. Our Prince George Traffic Lawyers can help if you have been charged with a traffic violation.
Traffic Violation Lawyers for Prince George VA Cases
Virginia law classifies traffic violations into three categories. A Prince George County traffic violation can either be a felony, a misdemeanor, or a traffic infraction. Felony offenses are the most serious type of traffic violation. A misdemeanor is less serious than a felony but both are classified as criminal offenses. It is always a good idea to avoid a criminal conviction. A traffic infraction is considered a minor offense and is not a criminal offense. Traffic infractions are classified into moving violations and non-moving violations. A Prince George County VA Traffic Lawyer that specializes in traffic law defense will know how to best defend your case.
Free Consultation with Top Rated Prince George VA Traffic Lawyer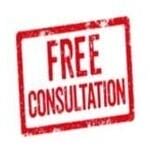 Some drivers think they do not need a traffic lawyer for their Prince George VA traffic case. The answer really depends on your circumstances. The biggest issues with representing yourself is the lack of experience and legal knowledge. The average motorist just doesn't know what the best courses of action are in a particular traffic case. Experienced Prince George traffic attorneys know the best tactics and options for obtaining good results. Our traffic lawyers spend a lot of time in traffic court and are familiar with the habits of the different judges and the law enforcement officers who issue traffic tickets. This local knowledge can prove to be invaluable in deciding how to defend against a traffic ticket.
Prince George County VA Reckless Driving Traffic Ticket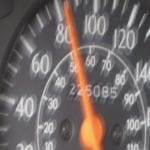 Va. Code 46.2-862 makes driving faster than 85 mph in Prince George County VA a violation of the reckless driving law. Reckless driving is a criminal misdemeanor offense. The speed limit on Interstate 295 in Prince George VA is 70 mph. It comes as a surprise to many clients that driving 16 mph over the speed limit on Interstate 295 in Prince George VA is a criminal misdemeanor reckless driving violation. In many instances, our lawyers can successfully defend the case and protect clients from criminal misdemeanor reckless driving convictions. We can also typically appear before the Prince George General District Court on our client's behalf so they do not have to travel back for the trial date.
Riley & Wells Attorneys-At-Law Defend Prince George VA Traffic Violations
No valid driver's license
Accidents
DUI
Suspended driver's license
Petition to Restore Driving Privileges
Fail to "Move Over"
Habitual Offender
Texting While Driving
Eluding the Police
Aggressive Driving
Hit & Run-Leaving the Scene of an Accident
Handheld cellphone use while driving
Distracted driving
Out-of-state drivers
Speeding ticket
Commercial driver violations
Moving violations
No automobile liability insurance
Interstate 295 Prince George County VA Traffic Attorney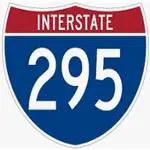 Interstate 295 is a highway which runs eastward and northward and bypasses of The cities of Richmond and Petersburg. The highway begins just south of Petersburg at I-95 Exit 46 in Prince George County with two lanes in each direction. There are approximately 8 miles of I-295 in Prince George County. The only other I-295 interchange is with Route 460 at Exit 3, which is the most direct route from Petersburg to the Hampton Roads area. Prince George law enforcement and State Police patrol this stretch of roadway and aggressively enforce the traffic laws. Contact a top rated Prince George County VA traffic lawyer if you have been charged with a traffic violation.
Reckless Driving Speeding 30 mph Over The Speed Limit
Our Prince George County traffic attorneys successfully represented a client who was driving 30 mph over the speed limit. In some states this may simply be a speeding ticket, but in Virginia that is a reckless driving violation. The Virginia reckless driving law is among one of the nation's toughest laws on speed related offenses. We were able to present persuasive pieces of evidence and defenses that convinced the Judge to find our client NOT GUILTY of reckless driving. Our client was thankful to have avoided a permanent misdemeanor criminal reckless driving conviction. This result also protected driving privileges, employment and the automobile insurance policy.
Holding Cell Phone While Driving is a Prince George VA Traffic Violation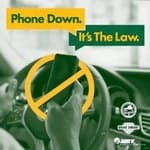 Virginia is a Hands Free Driving State. Virginia law prohibits having a phone or handheld personal communication device in your hand while driving in Prince George County pursuant to Va. Code §46.2-818.2. The Prince George VA police officer does not have to prove that the driver was doing anything in particular like texting while driving to prove a violation. This offense is a moving violation demerit point offense. A conviction will post to the driving record. However, there are defenses and exceptions. This law does not apply if lawfully parked or stopped, if reporting an emergency, if using an amateur or citizens band radio or operating an emergency vehicle.
Driver Improvement Program For Prince George VA Traffic Cases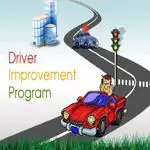 A Driver Improvement Program is an educational course designed to improve the knowledge and driving skills of participants. One of the primary reasons to complete a Driver Improvement Program is to provide a pathway for Prince George County traffic law  defendants to mitigate the consequences of their Prince George VA case. Completing the program may assist our top rated attorneys in convincing the Prince George Judge to dismiss or reduce the case. The duration of a Driver Improvement Program can either be a 12 hour course or an 8 hour course. The program has in person and online formats. Consult a Prince George traffic attorney to understand your options before you pursue a driver improvement program for your traffic case.
Prince George County VA Traffic Lawyer Client Review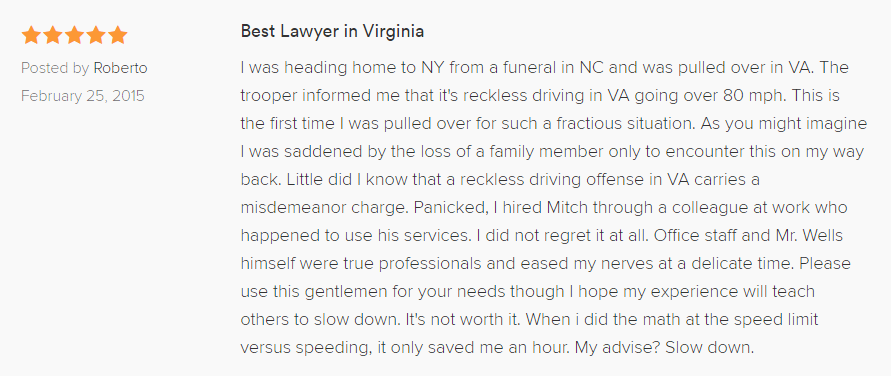 Contact us today for a free evaluation of YOUR case!
11/10/2015 | Updated 11/15/2023