Top Rated Prince George County VA Criminal Lawyer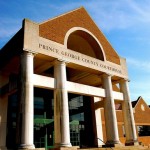 Riley & Wells Attorneys-At-Law is an established local criminal defense law firm representing clients before the Prince George County Courts who have been accused of committing criminal offenses. Our attorneys are annually recognized by the legal community for excellence in their legal ability and the highest of ethical standards. From the start of the representation to the successful conclusion of the case, we take the necessary time to fully understand your case and act in your best interests. We understand that being arrested for a crime is an intimidating, freighting experience and that navigating the criminal justice system alone can be daunting. If you have been accused of a criminal offense in Prince George County, VA, then you need the best Prince George County, VA, Criminal Lawyer to protect your rights and to present your best defense before the Court.
Prince George County VA Criminal Lawyer Client Review
Experienced Prince George County Criminal Defense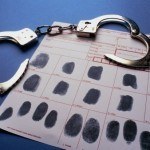 The U.S. Constitution guarantees various rights to every criminal defendant. We will zealously defend your rights. Do not miss an opportunity to defend yourself. One of the primary rights is the right to be represented by an attorney. An experienced Prince George Criminal Defense Attorney is probably the best choice for representation to defend your Prince George criminal case. We are dedicated to representing every client before the Prince George criminal courts from the arrest to successful conclusion of the case. We will investigate your case's facts, analyze the evidence in great detail, cross-examine the prosecution's witnesses, object to improper questions and evidence, and present all applicable legal defenses to present your best defense. It is important to note that the representation of each client will vary depending on the nature of the charges and the evidence in the case. We advise each client about his or her rights and explain what to expect at different stages of the process. We ensure that our client's constitutional rights are not violated, that we present our client's best case at trial or negotiate the best resolution if there is no trial. Either way, our goal is to obtain the best outcome we can for each client based on the evidence and law.
Prince George VA Solicitation of a Prostitute DISMISSED
Our Prince George criminal attorneys represented a U.S. Army soldier who was temporarily stationed at Fort Lee for a short term assignment. Our client was looking for companionship on the internet. Eventually, our client found an escort thru a specific website and went to meet her at a local hotel. Our client did not know that the escort and internet posting was part of a police sting operation. Our client later made contact with the 'escort' and engaged in a discussion regarding an exchange of money to perform a sex act. This type of act is a criminal offense called solicitation of prostitution. Our client was subsequently accused of soliciting a prostitute and faced serious problems involving incarceration, family problems and security clearance issues. Fortunately for our client, we know how to successfully defend cases like these and we were able to secure a result that protected our client. Ultimately, the case was dismissed, saving our client in many ways.
Prince George County Felony Perjury REDUCED
Our Prince George Criminal Defense Attorneys represented a client who was directly indicted for felony perjury. The incident occurred when our client, who was represented by a different attorney at the time, testified in the traffic court during his trial for reckless driving. The truthfulness of some of our client's testimony under oath became very controversial. In short, the prosecutor believed our client lied to the court under oath. The testimony under oath in question surrounded our client's driving history from another state. Our client testified during the trial in the earlier proceeding in the traffic court and was required to answer questions from the prosecuting attorney on cross examination. To be candid, the prior attorney did not prepare the client for trial, and it showed. Many of the client's answers were so ambiguous and vague that the truthfulness of his answers became very questionable. This was the primary issue of our client's trial in the Circuit Court after being directly indicted by the prosecutor for perjury. This time, our client was prepared for trial and a not guilty plea was entered. After all the evidence and argument were presented, our attorneys convinced the Court to find our client not guilty of felony perjury, and the case was reduced. Our client was satisfied that he avoided a permanent felony conviction.
Prince George VA Impersonating a Police Officer
This case started with a traffic stop for excessive speed. Our client presented his driver's license upon request. He additionally presented his Uncle's police association PBA Card in the hopes of receiving some leniency. The Prince George police officer believed our client was impersonating a police officer by presenting his Uncle's PBA card. Our attorneys analyzed the case and determined that the police officer did not gather sufficient evidence to prove a police impersonation case. We convinced a normally fierce prosecutor to drop the police impersonation offense. Our client was relieved to put what had become a nightmare behind him by dropping the matter.
Let us review YOUR case. We can help!
11/10/2015 | Updated 6/25/2023