Experienced Northampton County VA Eastville Attorneys • 1400+ Reviews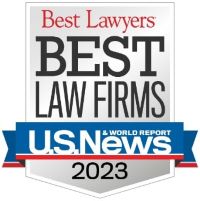 Riley & Wells Attorneys-At-Law is an established local Northampton County VA law firm that specializes in criminal law & defending motorists charged with DUI, reckless driving, speeding and traffic law violations on the Eastern Shore of Virginia. Our office is located on "Lawyers Row" in the Historic Court Green in Eastville. We are recognized as a "Best Law Firm" by U.S. News & World Report. The law enforcement community is serious about enforcing the law. The majority of cases filed in the General District Court are traffic law cases. Many of our clients are not from the area or are Out-of-State drivers. Let us review your case. We can help!
30,000+ Clients Represented
1400+ Client Reviews
60+ Years of Combined Experience
Northampton County VA General District Court Trial Lawyers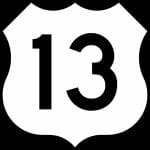 Northampton County is located on the Eastern Shore of Virginia. The Town of Eastville is the county seat. Exmore is the largest town is Northampton. U.S. Route 13 runs through the middle of the County. The Northampton County Sheriff's Office, State Police, Eastville Police, Exmore Police, Cape Charles Police and the Chesapeake Bay Bridge Tunnel Police aggressively enforce Route 13 as well the rest of the County which includes Cape Charles, Belle Haven & Cheriton. Do not plead guilty to your case. In Virginia, a conviction is permanent and cannot be expunged.
Contact an experienced lawyer who will present your best defense
Top Rated Eastville VA Eastern Shore Defense Lawyer

Quick response, professional staff, great service, and the best outcome I could hope for.
Successful Reckless Driving & Traffic Ticket Defense Attorneys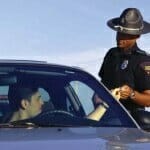 Virginia has strict reckless driving laws. Some of the most severe in the Country, according to WalletHub. Va. Code 46.2-862 states in part that a motorist can be convicted of misdemeanor reckless driving for driving 20 mph over the posted speed limit. The maximum speed limit in Northampton County is 55 miles an hour. Law enforcement agencies that patrol Northampton County issue thousands of traffic tickets every year for various traffic violations. NOTE: The issuance of a summons or traffic ticket is NOT a conviction. Contact an experienced attorney before you plead guilty. Convictions cannot be expunged.
Northampton County VA Lawyers Defending U.S. Route 13 Cases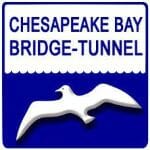 The Chesapeake Bay Bridge–Tunnel is part of U.S. Route 13 towards the Eastern Shore of Virginia. Route 13 is the main route in Northampton County and connects to most of the cities and towns in the county. The Bay Bridge-Tunnel has its own police department and they are serious about enforcing the traffic laws. We defend Route 13 traffic cases every week. This practice allows us to present the best defense. We believe that our clients benefit from this experience. Our attorneys are routinely recognized for superior legal ability and possess high ethical standards. 
"AV Preeminent" • The Highest Martindale-Hubbell Peer Review Rating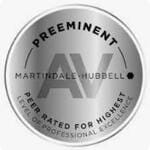 For over 100 years, Martindale-Hubbell has been evaluating attorneys for their legal ability and ethical standards through a Peer Review Rating system. Riley & Wells Attorneys-A-Law maintains an AV Preeminent® rating. The highest peer rating standard. This is given to attorneys who are ranked at the highest level of professional excellence for their legal expertise, communication skills, and ethical standards by their peers. We are the only Martindale-Hubbell AV Preeminent rated criminal law & traffic defense firm located in Northampton County.
Exmore VA Police Department Traffic Ticket Defense Attorneys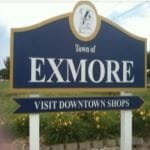 The Town of Exmore is a small town on the Eastern Shore of Virginia in Northampton County that measures less than 3 square miles. But, this small town is big on enforcing the speed limit on U.S. Route 13. The speed limit on Route 13 drops to 45 mph in Exmore. Exmore Police will often monitor speed from the Holiday Inn parking lot on Route 13. The issuance of an Exmore VA speeding ticket does not automatically result in a conviction. Retain an experienced Northampton County VA attorney who specializes in defending speeding cases.
Traffic Law Attorney for Cape Charles VA Cases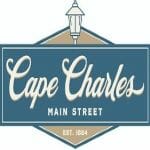 The Town of Cape Charles is a small village located in Northampton County on Virginia's Eastern Shore. The town is only a few square miles. The Cape Charles Police force is very small, with approximately five police officers. Do not let the size of this police force fool you. Cape Charles Police take traffic law enforcement very seriously. The most police presence can be found when exiting off of U.S. Route 13 and onto Stone Road/Randolph Avenue, where the speed limit changes from 55 mph down to 25 mph. Consult a local Northampton County VA.
Specialized Training & Extensive Experience Make The Best Advocates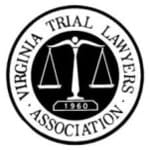 Our Northampton County VA trial lawyers are members of some of the most prestigious legal organizations, such as the National College for DUI Defense and the Virginia Trial Lawyers Association. We believe membership and leadership with prominent trial lawyer organizations make us better advocates for our clients. It is in your best interests to consult a professional with specialized training if you need representation for either criminal law allegation or a summons for a traffic violation. We will present your best defense!
Northampton County VA is Famous for Being a Speed Trap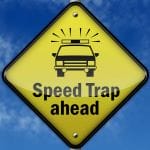 A few Virginia small cities and towns are aggressive with enforcing the speed limit. Governing Magazine conducted a study. Eight VA localities made the cut: Brunswick, Greensville, Gordonsville, Eastville, Emporia, LaCrosse, Sussex, & Waverly. Northampton County's Town of Eastville relies on traffic fines more than any other locality. Over 70% of Eastville's 200-person town budget comes from traffic fines and court costs according to the study. Out-Of-State motorists often find themselves the victim of this speed trap. Consult an attorney before you plead guilty.
We can help! Let us review YOUR case!
7/28/2021 | Updated 6/10/2023