Highest Rated Dinwiddie County VA Lawyers • 1500+ Reviews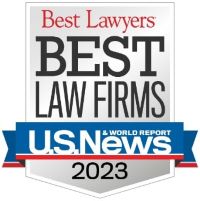 Riley & Wells Attorneys-At-Law is an established local Dinwiddie County Virginia law firm that specializes in criminal law & defending motorists charged with DUI, reckless driving, speeding and traffic law violations. We are recognized as a "Best Law Firm" by U.S. News & World Report. Dinwiddie County is a rural county located in the Commonwealth of Virginia. Mc Kenney is the largest town in Dinwiddie County, VA. The Dinwiddie County law enforcement community is serious about enforcing the law. The majority of cases filed in the General District Court are traffic law cases. Many of our clients are not from the area or are Out-of-State drivers. Let us review your case. We can help!
30,000+ Clients Represented
1500+ Client Reviews
60+ Years of Combined Experience
Experienced Attorneys That Defend Dinwiddie Virginia Criminal Cases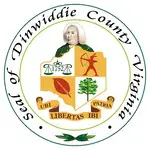 Our Dinwiddie County VA Criminal Defense Lawyers have dedicated their careers to the practice of criminal law. Our firm handles a wide range of criminal cases, from minor traffic offenses to more serious charges such as murder. It is advisable to consult with an experienced Dinwiddie County criminal lawyer who can assess your case, provide the proper guidance and represent your interests throughout the legal process. Our attorneys are members of prestigious legal organizations. We firmly believe that active membership and leadership in organizations such as the National Association of Criminal Defense Lawyers, the National College for DUI Defense and the Virginia Trial Lawyers Association, to name a few, make us better advocates for our clients.
Top Rated Dinwiddie County VA Criminal Traffic Attorney Client Review

Quick response, professional staff, great service, and the best outcome I could hope for.
Contact an experienced lawyer who will present your best defense
Free Consultation with Most Rated Dinwiddie VA Lawyers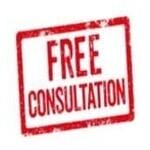 Some people think they do not need an attorney for their Dinwiddie County case. The biggest issues with representing yourself are the lack of experience and legal knowledge. The average person does not understand the best course of action to defend a particular case. Experienced Dinwiddie VA lawyers know the best tactics and options for obtaining the best results. Our lawyers spend hours in the Dinwiddie County VA Courts every week and are familiar with the habits of the different judges and the law enforcement officers who make the arrests and issue the traffic tickets. This local knowledge can prove to be invaluable in deciding how to best defend a criminal or traffic case.
Decades of Success – You Can Benefit From Our Dinwiddie Experience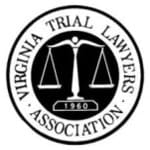 Our Dinwiddie County trial lawyers possess over 60 years of combined years of experience. We take the time to listen and understand your case. Our trial lawyers are specially trained and experienced in courtroom advocacy and have expertise in presenting cases to judges and juries. We will represent your best interests. Our lawyers have earned the respect of the Dinwiddie VA judges. We will provide effective legal representation, protect your rights, and be a strong advocate for you. Retain a professional if you have been arrested or charged with any criminal or traffic offense in Dinwiddie County VA. We fight for our clients to secure the best outcome.
Trusted Dinwiddie County VA Criminal & Traffic Defense Lawyers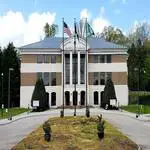 We are the Dinwiddie Virginia Lawyers that you want on your side if you have been accused of a criminal or traffic offense. We have the experience, integrity, and expertise you need to protect your rights before the Courts. Do you want an lawyer who will process your case through the courts as quickly as possible without taking the time to learn what is important for you and your case? Of course not. You want an accomplished Dinwiddie County advocate who works hard to protect their client. We will stand by your side to represent you professionally, and aggressively if necessary. Contact a recognized leader in Dinwiddie VA criminal & traffic law for a free evaluation of your case.
Dinwiddie Virginia Reckless Driving & Traffic Law Defense Attorneys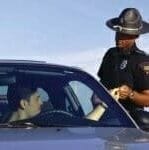 The Commonwealth of Virginia has some of the most serious reckless driving traffic laws in the Country. Dinwiddie County has developed a reputation for its aggressive enforcement of those reckless driving traffic laws. Interstate 85 and Route 1 are enforcement hot spots for State Police, the Sheriff's Department and local police. Our Dinwiddie VA Reckless Driving Traffic Attorneys specialize in defending and representing clients charged with reckless driving speeding traffic cases in the Dinwiddie County Courts every week. We believe that our weekly advocacy and engagement with the same Dinwiddie Judges benefits our clients. Put our expertise to work for you!
Dinwiddie VA Speed Trap Lawyers Defend I-85 & Route 1 Cases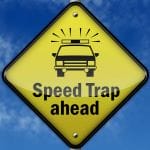 Dinwiddie County is one place in Virginia you never want to drive fast. Widely considered a Sheriff's Department and State Police speed trap in Virginia, located along the Interstate 85 corridor. Speed traps are an area of the road that police officers heavily monitor to catch people speeding. Technically defined as an area of road where police officers hide in order to detect vehicles exceeding a speed limit. Long stretches of open highway are common areas for speed traps. RADAR is the most common tool used by police to gather speed evidence in a speed trap. Allow our Dinwiddie VA speeding ticket attorney to review your case!
Highest Rating Dinwiddie Lawyer for Legal Ability & Ethical Standards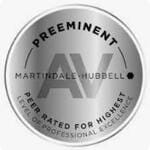 For over 100 years, Martindale-Hubbell has been evaluating attorneys for their legal ability and ethical standards through a Peer Review Rating system. Dinwiddie County Lawyers Riley & Wells Attorneys-A-Law maintains an AV Preeminent® rating. The highest peer rating standard. This is given to attorneys who are ranked at the highest level of professional excellence for their legal expertise, communication skills, and ethical standards by their peers. Legal expertise involves an attorney's knowledge of the law, its application in their practice area and the analytical capacity of the attorney to analyze complex legal issues and provide effective legal solutions. Retain a Martindale-Hubbell AV Preeminent rated Dinwiddie VA criminal law & traffic defense firm for your case.
Retain The Best to Defend Your Dinwiddie VA Interstate 85 Case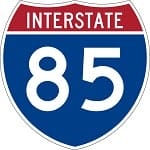 Interstate 85 is a part of the Interstate Highway System in Virginia that runs 68 miles from the North Carolina line to Petersburg VA. Approximately 22 miles are located in Dinwiddie VA. There are five I-85 interchanges or exits in Dinwiddie County. I-85 crosses the Nottoway River into Dinwiddie County southwest of its interchange with Route 40/McKenney Highway (Exit 42) near the Town of McKenney. Other interchange exits include Route 650/Hamilton Arms Road at DeWitt (Exit 48), Route 703/Carson Road (Exit 53) near the rest areas, Route 460/Cox Road (Exit 61) near Virginia Motorsports Park & the Dinwiddie County Airport, and Route 1/Boydton Plank Road (Exit 63) near the National Museum of the Civil War Soldier at Pamplin Park.
Dinwiddie Virginia DUI / DWI Law Attorneys Defend Drunk Driving Cases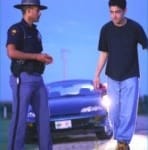 Drunk driving is taken very seriously by the Dinwiddie Courts. The DUI / DWI law can be very complex and the consequences of a conviction can be extremely serious and life changing. Driving While Intoxicated (DWI) & Driving Under the Influence (DUI) are often used interchangeably in Virginia because they are both charged under the Va. Code 18.2-266. The Dinwiddie Commonwealth's Attorney can prosecute the offense regardless of whether alcohol or drugs or both are the intoxicant. Our attorneys have successfully defended hundreds of DUI / DWI cases. Exercise caution before you engage a lawyer for representation that lacks the proper training or experience. Simply put, our Dinwiddie DUI / DWI Lawyers have the necessary experience to best defend your DUI / DWI case.
Dinwiddie Virginia Criminal & Reckless Driving Lawyer Client Reviews


Dinwiddie VA Felony shooting missile into occupied vehicle DISMISSED
Our Dinwiddie County Lawyers represented a truck driver from Georgia who was accused of violating Va. Code 18.2-154. This law deals with shooting or throwing certain objects at another occupied motor vehicle. The incident began as a road rage type of incident between our client and another driver. Our client maintained that the other driver was at fault in the altercation and that our client was simply trying to protect himself. The state trooper who investigated the incident determined that our client was the individual that broke the law and our client was arrested. We disagreed with the arrest and prepared various arguments as to why our client was innocent. We were successful in having the allegation DISMISSED.
Dinwiddie County Reckless Driving Speeding 95 mph DISMISSED
Our Dinwiddie County VA Reckless Driving Lawyers represented a U.S. Army soldier who was accused of reckless driving speeding on Interstate 85 where the State Trooper was alleging that our client was traveling at a speed of 95 miles per hour. NOTE: Speed in excess of 80 miles per hour violates the Virginia reckless driving law, but speed evidence close to 100 miles per hour can (and often does) trigger an active term of incarceration. In this case, we presented various pieces of evidence along with persuasive arguments to not only protect our client from an active term of incarceration, but we were also able to convince the Judge to find our client not guilty and to DISMISS the case.
We can help! Let us review YOUR case!
11/10/2015 | Updated 11/9/2023