Dinwiddie VA Speeding Ticket Lawyer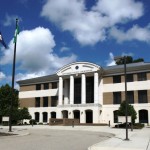 The speed limit is aggressively enforced in Dinwiddie County VA. Interstate 85 runs through Dinwiddie County. Many of the Virginia State Troopers and Dinwiddie Deputy Sheriff's patrol I85. If you have been accused of speeding in Dinwiddie County, then it may be in your best interests to retain a Dinwiddie County VA Speeding Ticket Lawyer. Riley & Wells Attorneys-At-Law represent clients who have been issued a speeding ticket in the Dinwiddie General District Court every week.
CAUTION: A Dinwiddie VA speeding ticket conviction may increase the automobile insurance premium by as much as 30% according to Insurance.com
Effective Speeding Ticket Defense Dinwiddie County VA
We examine each case and use every resource the law allows to secure every client the best possible outcome under the law. A good Dinwiddie VA Speeding Ticket Attorney can ensure that your rights are protected, that you are not intimidated in the Dinwiddie courthouse and that you increase your chances of securing a better result. In many instances, we can represent our client without the client having to return to Dinwiddie County. An unrepresented defendant can sit in the Dinwiddie Court for literally several hours before their case will get called. We will examine and analyze your case. Our lawyers use proven strategies to best defend your particular situation. Let us review your case. We can help.
Dinwiddie County Virginia Speeding Ticket Lawyer Client Reviews John Venezia
15:28 04 Oct 17
Extremely happy with the outcome of my case. Well worth the money. I recommend to anyone (in state or out of state) to obtain their services for VA traffic issues.
Dinwiddie County VA Reckless Driving Speeding Ticket Attorneys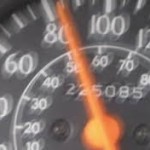 The most serious type of speeding ticket in Dinwiddie County is the Reckless Driving Speeding Ticket. Reckless driving in Virginia is a criminal misdemeanor. Driving 20 mph or more above the speed limit OR in excess of 85 mph is reckless driving pursuant to Va. Code 46.2-862. The speed limit on Interstate 85 in Dinwiddie VA can be 70 mph. Driving 86 mph in a 70 mph zone is reckless driving. This is a surprise to most drivers. This law is heavily enforced by State Troopers & Deputy Sheriffs who patrol Interstate 85.
Dinwiddie County Reckless Driving Speeding 95 mph Case Dismissed
Every case involving speed evidence is unique in some way. In some cases, the police or the prosecution did not do something properly and they fail to prove their burden of presenting evidence of proof beyond a reasonable doubt. In some cases, there are extenuating circumstances that justify or excuse the speed. In other instances, mitigating evidence may be presented and argued to convince the Judge why the allegation presented should not result in a conviction of the case as charged. NOTE: In Virginia, a skilled Dinwiddie VA Speeding Ticket Lawyer can convince the Court to reduce or dismissed a Dinwiddie County Speeding Ticket even if the evidence proves the allegation.
Dinwiddie County Speeding Ticket Attorney Client Reviews


Traffic Court Speeding Ticket Representation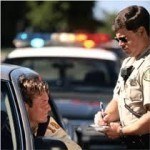 The Virginia State Troopers & Dinwiddie Deputy Sheriffs use RADAR, LIDAR and the PACE method to calculate speed evidence. Our lawyers understand law enforcement methods of detecting speed. We also know the Dinwiddie County traffic court procedures and technical defenses that benefit clients. In many cases, we can still protect our client even if the speed evidence proves the allegation. Do NOT plead guilty or pre-pay your case without first consulting an attorney. You can benefit from our experience.
Let us review YOUR case. We can help!
11/10/2015 | Updated 9/16/2020