Dinwiddie County VA Criminal lawyer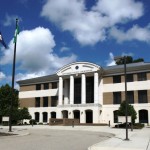 An arrest for any criminal offense in Dinwiddie County is serious business, whether the allegation is a felony or a misdemeanor. A conviction is permanent and the consequences of a conviction can have negative lifetime consequences. We understand that successfully navigating the criminal justice system can be an intimidating and a confusing process. Do not attempt to do it alone. We are the experienced Dinwiddie County VA Criminal Lawyers that clients who are serious about their freedom and future retain for representation. The U.S. Constitution guarantees you the right to an attorney. Take advantage of that right and protect all your other criminal procedure rights with the professional assistance of trained criminal defense attorneys who dedicate their legal careers to protecting those accused of criminal violations.
Experienced Criminal Defense Dinwiddie County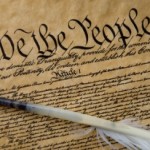 Riley & Wells Attorneys-At-Law is an established local law firm that represents clients before the Dinwiddie Courts every week. Our Dinwiddie VA Criminal Law Attorneys have accumulated over 45 years of collective criminal law experience and are active members in some of the most prestigious criminal law organizations such as the National Association of Criminal Defense Lawyers and the Virginia Trial Lawyers Association. We believe that active involvement with groups like these along with our repeated representation of clients before the same Dinwiddie County Judges makes us better advocates. Criminal trials are a very complicated and highly specialized area of the law. Don't trust your future to a law firm that either juggles many areas of law or simply does not possess the experience – retain the best Dinwiddie VA Criminal Lawyer to present your best defense. We understand that people quickly need clear answers to their legal questions as soon as they either become a target of a criminal investigation or are arrested. You need to know your rights under the law and how to act to protect them immediately – either before memories fade, the evidence is lost, witnesses disappear or you have waived a defense. Don't wait to get help!
Dinwiddie County Criminal Lawyer Client Reviews


Effective Dinwiddie VA Criminal Defense
Our Dinwiddie County criminal attorneys represent every client with professionalism and ensure that every constitutional and statutory right is protected. We have earned the respect of the legal community as skilled Dinwiddie County Criminal Defense Attorneys who know how to both effectively defend a criminal case and who are not afraid to challenge the evidence in tough cases. In fact, many area attorneys refer their criminal cases to our criminal defense firm because of our experience and reputation for results. We fight for our clients using every resource the law allows to achieve the best possible outcome and consider guilty pleas only when they are in the best interest of our clients.
Dinwiddie VA Grand Larceny DISMISSED
Our Dinwiddie VA criminal defense lawyers represented a client who was accused of stealing valuable jewels and rare coins from a residence and then pawning them at a local pawn shop. Our client maintained his innocence and believed he was being set up by the real thief. The so-called victim and victim's family members were also suspects in the alleged crime. We were able to protect our client and present his best defense during the Dinwiddie Sheriff's investigation such that when the case came to court we were able to convince the Court and prosecution to drop the case against our client.
Dinwiddie VA Distribution of cocaine & conspiracy Nolle Prosequi
Our Dinwiddie County Criminal Lawyers represented a client accused of distributing cocaine and conspiracy to distribute. These are serious allegations that trigger harsh penalties if convicted; however, our client maintained his innocence from the very beginning. Our attorneys thoroughly reviewed all of the discovery materials that we obtained as a result of our diligent representation. As it turned out, the prosecution had significant issues with its confidential informant such that we convinced the Commonwealth Attorney that she was not likely to prevail at trial. The prosecution agreed and moved to drop all charges at our request.
We can help! Let us review YOUR case.
11/10/2015 | Updated 2/22/2020