Dinwiddie VA Reckless Driving Lawyer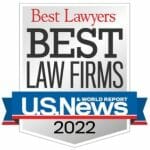 Virginia has some of the strictest reckless driving laws in the country. Reckless Driving in Virginia is a criminal class one misdemeanor offense. The same category offense as DUI. A conviction is permanent and carries various harsh penalties. Riley & Wells Attorneys-At-Law is an established local Dinwiddie VA law firm with extensive experience defending good people charged with reckless driving. Our lawyers have over 45 years of collective reckless driving traffic law experience.
CAUTION: A reckless driving conviction will on average increase the automobile insurance premium by 73% or $1,046 EACH YEAR, according to a study conducted by Insurance.com
Reckless Driving Defense Attorneys Dinwiddie County VA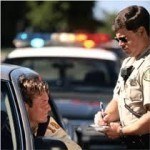 Our lawyers specialize in defending Dinwiddie County VA reckless driving cases and are routinely recognized for legal excellence and high ethical standards. Motorists who are serious about their future need an accomplished professional law firm. Our attorneys know how to protect the best interests of our clients. We will examine your reckless driving case in detail and with the necessary care in order to present the best defense. Let us review your case. You can benefit from our experience.
NOTE: A reckless driving allegation is NOT a conviction
Dinwiddie County VA Reckless Driving Client Reviews

Trust and integrity is simply the watch words for Riley & Wells. I live in NC and needed legal help in the state of Virginia. I called Riley & Wells and they handled all of my legal matters above and beyond any set standards. Everyone I spoke to on the phone or in email treated with the upmost respect. They took care of my legal issues to highest level of my satisfaction without me needing to travel back to VA. They are truly the best legal team that I have ever met. If you need a total professional legal team with super and affordable prices please call Riley & Wells.
Virginia Reckless Driving Penalties
Maximum 12 month jail sentence
Maximum fine of $2500
Loss of driving privileges
Moving violation demerit points
Permanent criminal conviction
Increased automobile insurance premiums
Loss of employment or employment opportunities
What Is Reckless Driving In Virginia?
The Virginia law has classified over 15 different forms of driving as Reckless Driving. The Reckless Driving Speeding law pursuant to Va. Code 46.2-862 is the most enforced reckless driving provision. A person is guilty of reckless driving for driving 20 mph or more above the speed limit or traveling over 85 mph regardless of the speed limit. State Troopers and Dinwiddie County Deputy Sheriffs aggressively patrol the county and enforce these laws. Interstate 85, Route 1 and Route 460 are the most popular routes for enforcement.
CAUTION: A motorist can be convicted of reckless driving for driving 86 mph on Interstate 85
You Have Been Accused Of Reckless Driving – Now What Do You Do?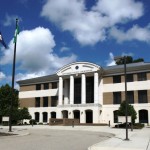 You need to retain an experienced Dinwiddie Va Reckless Driving Lawyer. Riley & Wells Attorneys-At-Law uses every resource the law allows. Our lawyers represent clients in the Dinwiddie General District Court every week. We deploy many strategies during our representation. We do this to secure our clients the best possible outcome under the law. Many of our clients are from other states. This triggers a court appearance issue. In most instances, we can make a motion that waives our client's appearance.
NOTE: Do not plead guilty or pre-pay your case without first consulting an attorney
Riley & Wells Attorneys-At-Law Can Defend Any Reckless Driving Case in Dinwiddie VA
46.2-852 General recklessness
46.2-853 Fail to maintain proper control
46.2-854 Passing on a grade or on a curve
46.2-855 View obstructed/control impaired
46.2-856 Passing two vehicles abreast
46.2-857 Driving two abreast
46.2-858 Passing at a railroad crossing
46.2-859 Passing a stopped school bus
46.2-860 Failing to give proper signals
46.2-861 Driving too fast for conditions
46.2-861.1 Failure to "Move Over" or Yield to Stationary Emergency Vehicle
46.2-862 Excessive speed
46.2-863 Failure to yield
46.2-864 Recklessness in parking lots, etc
46.2-865 Racing
46.2-865.1 Injury or death while racing
46.2-866 Racing; aiders or abettors
46.2-867 Racing; seizure of motor vehicle
46.2-868.1 Aggressive Driving