Dinwiddie County VA Traffic Lawyers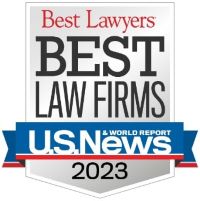 Riley & Wells Attorneys-At-Law is an established local law firm that has successfully represented thousands of satisfied clients in Dinwiddie VA. Our Dinwiddie County VA Traffic Lawyers have over 45 collective years of traffic law experience. We are dedicated to traffic law defense. Our law firm has been recognized as a "Best Law Firm" and rated "AV Preeminent" for legal excellence and high ethical standards by the legal community. Let us review your case. You can benefit from our experience.
Strict Dinwiddie VA Traffic Law Enforcement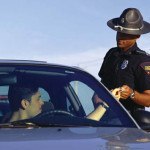 Dinwiddie County law enforcement is serious about enforcing the traffic law. There are two law enforcement agencies in Dinwiddie VA. The Dinwiddie County Sheriff's Office and the Virginia State Police. Both agencies aggressively enforce the traffic laws in Dinwiddie VA. Traffic violations can range from serious felonies to minor traffic infractions. Eluding the police and 3rd offense DUI are examples of felony traffic cases. Popular misdemeanor offenses include reckless driving, DUI and driving on a suspended license.
Dinwiddie County Traffic Lawyer Client Reviews John Venezia
15:28 04 Oct 17
Extremely happy with the outcome of my case. Well worth the money. I recommend to anyone (in state or out of state) to obtain their services for VA traffic issues.
Experienced Traffic Lawyers Dinwiddie County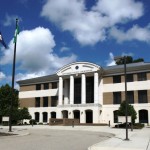 Our Dinwiddie County Traffic Lawyers specialize in defending traffic cases. We represent clients in the Dinwiddie General District Court every week. We believe clients can benefit from a local law firm that has successfully defended thousands of cases in the Dinwiddie Courts. Our traffic law attorneys know what arguments work and those that do not work. We use proven trial strategies to secure our client the best possible outcome according to the law and facts of the case.
Riley & Wells Attorneys-At-Law Can Defend Any Dinwiddie VA Traffic Case
Habitual Offender
Eluding the Police
Hit & Run
No valid driver's license
Suspended or revoked driver's license
Commercial driver's license violations
Failure to "Move Over" or yield to stationary emergency vehicle
License restoration
Out of state drivers

Accidents

Moving violations

Driving Without Automobile Insurance

Aggressive driving
Dinwiddie VA Traffic Law Attorneys
Most Dinwiddie County VA traffic law violations are issued on a Virginia Uniform Summons, also known as the ticket. Virginia law allows the police officer to issue such a ticket for misdemeanor offenses and minor traffic infractions. Many motorists think their ticket is for a minor infraction. However, in many instances, the ticket is a criminal misdemeanor violation such as reckless driving due to excessive speed. NOTE: DO NOT PLEAD GUILTY. DO NOT "PRE-PAY" A TRAFFIC TICKET. CONSULT A DINWIDDIE COUNTY TRAFFIC LAWYER before doing anything. Our traffic attorneys know how to successfully resolve your Dinwiddie VA traffic ticket.
Criminal Traffic Violations Can Carry Harsh Penalties
Maximum fine of $2,500
Incarceration

Suspension or Revocation of driving privileges
Moving violation demerit points
Increased automobile insurance premiums
Loss of employment or employment opportunities
Dinwiddie County Traffic Law Enforcement Along Interstate 85 Corridor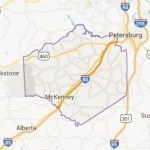 Interstate 85 runs through the heart of Dinwiddie County. Law enforcement officers issue traffic tickets for violations on I85. Many clients do not think they need a lawyer for their traffic case. This may be true in some cases. However, an experienced Dinwiddie VA traffic lawyer will ensure that your rights are protected, that you are not intimidated in the Courtroom and that you secure the best result possible. In many instances, we can defend the case without our client having to return to Dinwiddie County VA for trial.
Dinwiddie VA Eluding the Police allegation DISMISSED
Our Dinwiddie County Traffic Attorneys represented a client charged with eluding the police. Eluding the police can be a felony or a misdemeanor. The initial reason for the traffic stop was for speeding. Our client maintained that she never saw or heard the Dinwiddie Deputy Sheriff who was trying to make the traffic stop. She claimed that she was not aware that the Deputy Sheriff was attempting to pull her over. Our client was terrified of going to jail and being convicted of a criminal offense. We were successful with our cross-examination of the Deputy Sheriff and our argument to the Court. Case DISMISSED!
Dinwiddie VA Traffic Lawyer Client Review

Contact us today for a free evaluation of YOUR case!
11/10/2015 | Updated 9/16/2020
Dinwiddie Reckless Driving << Previous <   > Next >> Dinwiddie Speeding