Caroline County (Bowling Green VA) Criminal Lawyer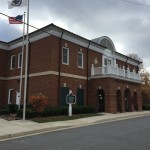 Riley & Wells Attorneys-At-Law is an AV preeminent rated local law firm by Martindale-Hubbell for the highest level of professional excellence in legal ability and ethical standards. Our Caroline County Virginia Criminal Trial Lawyers possess over 45 years of collective experience. We concentrate our Caroline County law practice in the area of criminal law, which includes the more specialized areas of DUI & reckless driving traffic law. The Town of Bowling Green is the county seat for Caroline County VA, which is where the courthouse is located. Criminal trials can be a complicated and, like most other areas of the law, it is often a  specialized practice area. Do not place your trust in a law firm that either juggles many areas of law or simply does not possess the necessary experience. A Virginia criminal conviction is permanent and it could forever negatively affect your future.
Effective Trial Lawyers Caroline VA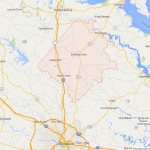 Our Bowling Green VA (Caroline County) Criminal Defense Lawyers dedicate their careers to the practice of criminal law and are also members of some of the most prestigious criminal law organizations in the Commonwealth of Virginia and the Country. We firmly believe that active membership and leadership in organizations such as the Virginia Association of Criminal Defense Lawyers makes us better advocates for our clients.
Caroline County Attorney Client Review

Caroline County (Bowling Green VA) DUI Reckless Driving Traffic Attorneys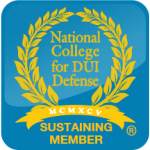 Driving under the influence of alcohol or drugs is taken very seriously by the Caroline County Courts. The DUI law can be very complex, and the consequences of a conviction can be extremely serious and life changing, such as mandatory minimum jail sentences, loss of driving privileges and rigorous treatment programs. We understand this and also know that a DUI arrest can be an embarrassing and devastating event. The simple fact is, you are in trouble with the law and you need a non-judgmental advocate to give you straight forward advice about protecting yourself before the Court and presenting your best defense. Now is not the time to have a lawyer that is going to lecture you about your choices. We have successfully defended hundreds of DUI cases, even in situations where a blood or breath test registered above the legal limit. Simply put, our Caroline County Bowling Green VA DUI Lawyers have the necessary experience to best defend your DUI case. You can benefit from our experience.
Recognized leaders in Reckless Driving & Traffic Law Defense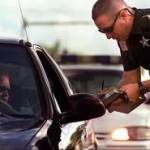 The Commonwealth of Virginia has perhaps one of the most serious reckless driving laws in the Country according to WalletHub. Virginia Code Section 46.2-862 states in part that a motorist can be convicted of misdemeanor reckless driving for speeding in excess of 80 mph. A class one misdemeanor that can trigger significant penalties, even a jail sentence. Virginia State Troopers & Caroline County Deputy Sheriffs aggressively patrol all areas of the county to include Ruther Glen, Bowling Green, Ladysmith, and the popular routes of 1, 207 & 301, and of course Interstate 95. These law enforcement officers issue thousands of traffic tickets every year in Caroline County for reckless driving, speeding, and other various traffic offenses, some of which are very serious. Our Caroline VA Reckless Driving Traffic Lawyers specialize in defending reckless driving traffic cases and are before the Caroline Courts every week successfully representing clients. We believe that our clients benefit from this philosophy because it enables our lawyers to  engage daily with the same Judges, prosecuting attorneys, and law enforcement officers. It is our experience that this practice enables us to better represent our clients.
Caroline County VA Reckless Driving 125 mph REDUCED by the Jury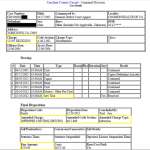 Most traffic related cases are resolved with a bench or Judge trial; however, every now and then, some cases can only be resolved by a jury trial. Riley & Wells Attorneys-At-Law represented a client in Caroline County Circuit Court with one of those cases. The allegation was that our client was reckless driving speeding 125 mph in a 65 mph zone. The client was originally represented by another firm in the Caroline County District Court and the Judge imposed a significant term of incarceration. The client appealed the verdict to the Circuit Court and subsequently retained our firm for representation. We discovered a significant issue with the accuracy of the state trooper's RADAR evidence; however, the Commonwealth's Attorney disagreed. We proceeded with a trial by jury and convinced the jurors that there were significant errors with the trooper's evidence and the Jury ruled for our client by finding him not guilty of misdemeanor reckless driving. Instead, the jury reduced our client's case to the minor traffic of improper driving and imposed a $250 fine. Needless to say, our client was ecstatic!
Let us review YOUR case today. We can help!
11/10/2015 | Updated 2/22/2020