Caroline VA Traffic Lawyer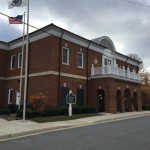 The traffic laws are aggressively enforced in Caroline County VA. Virginia State Troopers and Deputy Sheriffs patrol the County with emphasis on Interstate 95 and Routes 301 & 207. The Code of Virginia classifies over 3000 traffic violations as either a felony, a misdemeanor, or an infraction. Felonies are the most serious offenses. Many traffic violations are misdemeanors. Do not plead guilty or pre-pay any Caroline County VA traffic violation without first consulting an attorney.
CAUTION: A Caroline VA traffic violation may increase the automobile insurance premium as much as 79% depending on the offense according Insurance.com
Experienced Traffic Attorneys Caroline County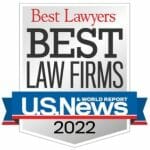 Riley & Wells Attorneys-At-Law is an established local Caroline County VA law firm. Our lawyers possess over 45 years of combined traffic law experience. We are recognized for our superior legal ability and high ethical standards. Our lawyers specialize in traffic law defense. We represent clients before the Caroline Courts every week. Let us review your case. You can benefit from our experience.
Caroline County Virginia Traffic Lawyer Client Reviews

Trust and integrity is simply the watch words for Riley & Wells. I live in NC and needed legal help in the state of Virginia. I called Riley & Wells and they handled all of my legal matters above and beyond any set standards. Everyone I spoke to on the phone or in email treated with the upmost respect. They took care of my legal issues to highest level of my satisfaction without me needing to travel back to VA. They are truly the best legal team that I have ever met. If you need a total professional legal team with super and affordable prices please call Riley & Wells.
Traffic Court Representation Caroline County VA
The U.S. Constitution right to representation clause is triggered if you have been arrested for a felony or a misdemeanor jailable offense. CAUTION: Do not attempt to represent yourself if you have been charged with violating a felony or misdemeanor traffic law. Many drivers are charged with criminal misdemeanor traffic violations without probably knowing it. For example, driving faster than 85 mph on Interstate 95 in Caroline County is a criminal misdemeanor violation according to Va. Code 46.2-862. Virginia convictions are permanent and cannot be expunged. Any conviction may severely jeopardize your career, your driving record, and potentially your freedom.
Virginia Traffic Violation Penalties – Caroline County VA
Maximum fine of $2,500
Potential incarceration
Loss of driving privileges
Moving violation demerit points
Increased automobile insurance premiums
Employment issues
Caroline Courthouse Traffic Law Defense Attorney
Caroline County is situated between Washington, DC and Richmond VA on Interstate 95. Law enforcement are aggressive with their traffic law enforcement. Our lawyers specialize in traffic law defense. We know what defenses and arguments work and those that fail. In many instances, we can protect our clients from the traffic ticket they receive — even in cases where our client may be in violation of the law. Many clients do not understand that the Virginia Judge has the authority to exercise discretion. Good traffic lawyers know how to present persuasive arguments.
Riley & Wells Attorneys-At-Law Can Defend Any Caroline VA Traffic Violation
Suspended driver's license

License restoration

Aggressive Driving

No automobile Insurance
Handheld cellphone use while driving
Out-of-state drivers
Accidents
Moving Violations
Commercial driver violations
Drive revoked 18.2-272
Habitual Offender
DUI
Eluding the police
Hit & Run
No valid driver's license
Fail to "Move Over"
Let us review YOUR case. We can help!
11/10/2015 | Updated 9/16/2020