Criminal Defense Attorneys Caroline County VA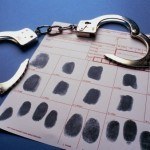 Criminal trials are a very complicated and highly specialized area of the law. Accomplished Caroline VA Criminal Defense Attorneys know that people who are accused of a crime are most worried about losing their freedom and being incarcerated. We understand that people quickly need clear answers to their legal questions as soon as they either become a target of a criminal investigation or are arrested. You can benefit from our experience. Retain an experienced lawyer with a track record of success.
Top Rated Defense Counsel for Caroline VA Criminal Cases

Trust and integrity is simply the watch words for Riley & Wells. I live in NC and needed legal help in the state of Virginia. I called Riley & Wells and they handled all of my legal matters above and beyond any set standards. Everyone I spoke to on the phone or in email treated with the upmost respect. They took care of my legal issues to highest level of my satisfaction without me needing to travel back to VA. They are truly the best legal team that I have ever met. If you need a total professional legal team with super and affordable prices please call Riley & Wells.
Experienced Caroline County Criminal Lawyers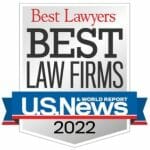 Riley & Wells Attorneys-At-Law is an established local law firm. Our attorneys represent clients in the Caroline Courts who have been accused of a criminal offense. We have accumulated over 45 years of combined criminal law trial experience. Our lawyers are routinely recognized for superior legal excellence and high ethical standards by the legal community. We will use every resource the law allows to secure our clients the best possible outcome under the law.
Riley & Wells Attorneys-At-Law Can Defend Any Caroline VA Criminal Case
Murder
Protective Order/Violation
Robbery
Malicious Wounding
Assault & Battery
Forgery
Fraud
Solicitation of Prostitution
Concealed Weapon
Firearm Offenses
False Pretenses
Drugs
Expungements
Destruction of Property
Felon in possession of a firearm
Grand Larceny
Receiving Stolen Property
Prostitution
Reckless handling of a firearm
Reside in a Bawdy House
Trespassing
Conspiracy
Sex Offenses
Worthless/Bad Checks
Underage Possession of Alcohol
Obstruction of Justice
Brandishing a Firearm
Shoplifting
Retain a Skilled Caroline VA Criminal Attorney to Present Your Best Defense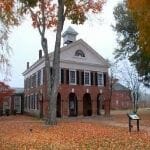 The Caroline Sheriff and State Troopers aggressively investigate criminal offenses throughout Caroline County from violent felony offenses to low level misdemeanor violations such as marijuana possession, underage possession of alcohol or assault and battery. The Caroline Commonwealth Attorney aggressively prosecutes cases before the Courts. An experienced Caroline Criminal Defense Attorney who regularly represents clients in this court knows how to best attack the prosecution's case. 
Contact Us today for a free evaluation of YOUR case!
11/10/2015 | Updated 5/24/2021