Hanover County Virginia Criminal Trial Lawyer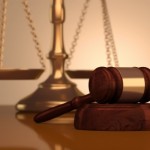 Riley & Wells Attorneys-At-Law are local Hanover County Virginia Criminal Trial Lawyers that concentrate their trial law practice in the area of criminal law, which includes the more specialized areas of driving while intoxicated, reckless driving & traffic law. Criminal law trials in the Hanover Courts can be  complicated depending on the facts of the case. We believe that any person who has been accused of a crime will be able to present a better defense if the attorney specifically practices criminal law before the Hanover Courts. Our law firm is peer review rated "AV Preeminent" by Martindale-Hubbell for the highest level of professional excellence in legal ability and ethical standards. Martindale-Hubbell, founded in 1868, is perhaps the most distinguished, established legal directory in the Country whose sole purpose is to publish reliable information regarding lawyers and law firms. Contact a local Hanover County Criminal Law Attorney who is a recognized leader in criminal law today for a free evaluation of your case.
Accomplished Criminal Defense Lawyers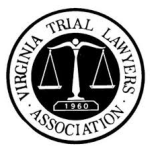 We firmly believe that active membership and leadership in organizations such as the National Association of Criminal Defense Lawyers, the National College for DUI Defense and the Virginia Trial Lawyers Association, to name a few, make us better advocates for our clients. Remember, the Sixth Amendment to the United States Constitution provides that the accused shall enjoy the right to have the Assistance of Counsel for his defense in all criminal prosecutions, thus you must chose representation wisely. Do not place your trust in a law firm that either juggles many areas of law or simply does not possess the necessary experience. A Virginia criminal conviction is permanent and it could forever negatively affect your future. Our Hanover County VA Criminal Defense Lawyers dedicate their careers to the practice of criminal law. You can benefit from our experience.
Hanover County DUI Lawyers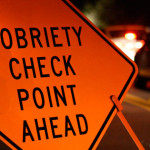 Driving under the influence of alcohol or drugs is taken very seriously by the Hanover County Courts. Hanover County Deputy Sheriff's and Virginia State Troopers patrol this large county and aggressively enforce the DUI law, which often include random sobriety check points. The DUI law can be very complex, and the consequences of a conviction can be extremely serious and life changing, such as mandatory minimum jail sentences, loss of driving privileges and rigorous treatment programs. For example, did you know that you do not even have to be "driving" a motor vehicle to be in violation of the Virginia DUI law? Did you know that the requirement to provide a breath sample for testing is not always required? We understand the law as it relates to examples like these as well as the remainder of the Virginia DUI law. We can assist you with your case during this difficult time. We have successfully defended hundreds of DUI cases, even in situations where a blood or breath test registered above the legal limit. Simply put, our Hanover County DUI Lawyers have the necessary experience to best defend your DUI case.
Recognized leaders in Reckless Driving & Traffic Law Defense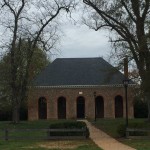 The Commonwealth of Virginia is one of strictest states in the country for reckless driving according to WalletHub. The most popularly enforced reckless driving law by state troopers and deputy sheriffs is the misdemeanor reckless driving speeding law pursuant to Va. Code Section 46.2-862. This Virginia law states in part that a motorist can be convicted of a class one misdemeanor for reckless driving for speeding in excess of 80 mph. A class one misdemeanor conviction can trigger significant penalties, even a jail sentence. Virginia State Troopers & Hanover County Deputy Sheriffs issue thousands of traffic tickets every year for reckless driving across Hanover County from the Interstate to local highways such as Mechanicsville Turnpike and Route 1.  Our Hanover County VA Traffic Lawyers specialize in defending reckless driving traffic cases and are before the Hanover Courts every week successfully representing clients. We believe that our clients benefit from this philosophy because it enables our lawyers to engage weekly with the same Judges, prosecuting attorneys, and law enforcement officers. It is our experience that our clients benefit from this practice.
Hanover County VA Attorney Client Reviews


Driving Under the Influence DISMISSED due to Illegal Traffic Stop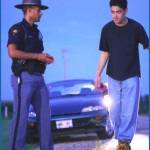 Our Hanover County DUI Lawyers represented a client who was arrested for DUI by a Hanover County Deputy Sheriff. The Deputy Sheriff followed behind our client for several miles and became suspicious of our client after making various legal turns. Additionally, the Deputy Sheriff also seemed to think that our client's rear license plate bracket obstructed the rear vehicle license plate in violation of the motor vehicle code. Our client was pulled over by the Hanover County Deputy Sheriff, investigated for DUI, and subsequently arrested for DUI after performing various field sobriety exercises. Out client later submitted to a breath test at the station, which was analyzed by the Department of Forensic Science to contain a blood alcohol content of 0.16. After reviewing the case, we developed various defenses, but the best defense was that the Deputy Sheriff had an insufficient legal basis to stop and investigate our client. At the appropriate time during the trial, we made and argued our motion to challenge the legality of the traffic stop. The Judge agreed with our position and argument, and dismissed the case.
We can help! Let us review YOUR case today!
11/10/2015 | Updated 2/22/2020