Experienced Reckless Driving Lawyer Hanover VA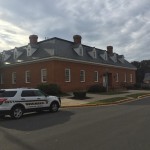 The Hanover Courts are strict about reckless driving. If you have been ticketed or arrested for Reckless Driving in Hanover County VA, then you need an experienced Hanover VA Reckless Driving Lawyer. In fact, a motorist can be convicted of Reckless Driving for speeding as little as 16 miles per hour over the limit if the speed allegation is 86 miles per hour in a 70 mile per hour speed zone. A conviction for Reckless Driving can severely jeopardize your freedom, your career, and your driving record.
CAUTION: A reckless driving conviction will on average increase the automobile insurance premium by 73% or $1,046 EACH YEAR, according to a study conducted by Insurance.com
Experienced Reckless Driving Defense Attorneys Hanover County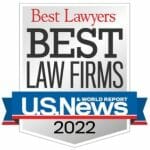 Riley & Wells Attorneys-At-Law is a local Hanover VA law firm. Our lawyers have accumulated over 45 years of combined reckless driving law experience. We are recognized for superior legal ability and high ethical standards. Our attorneys will examine your case, deploy successful strategies during our representation, and use every resource the law allows to secure the best possible outcome. We are skilled Hanover VA Reckless Driving Lawyers with a successful record of professional representation.
Hanover County VA Reckless Driving Client Reviews

Trust and integrity is simply the watch words for Riley & Wells. I live in NC and needed legal help in the state of Virginia. I called Riley & Wells and they handled all of my legal matters above and beyond any set standards. Everyone I spoke to on the phone or in email treated with the upmost respect. They took care of my legal issues to highest level of my satisfaction without me needing to travel back to VA. They are truly the best legal team that I have ever met. If you need a total professional legal team with super and affordable prices please call Riley & Wells.
Virginia Reckless Driving Penalties – Hanover County
Maximum 12 months in jail
Maximum $2,500 fine
Loss of driving privileges
Community service
Driver improvement programs
Potential employment issues
Increased automobile insurance rates
Permanent criminal record
Hanover County Reckless Driving Speeding Attorneys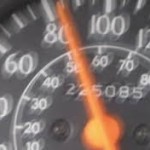 The Reckless Driving Speeding law pursuant to Va. Code 46.2-862 is the most enforced reckless driving law. State Troopers patrol Interstates 95 & 295 in Hanover County. The law states that driving 20 mph or more above the speed limit OR in excess of 85 mph is reckless driving. We defend this type of case in the Hanover Courts every week and know how to best protect our clients. The facts of each case can vary, but we have the knowledge and expertise to select your best defenses.
Reckless Driving Accident Defense Attorneys Hanover VA
Reckless Driving in Hanover County VA is also charged and prosecuted pursuant to Va. Code 46.2-852 & Va. Code 46.2-853. These laws state that fail to maintain proper control of a vehicle on any highway and driving on any highway in a manner that endangers life, limb, or property is considered reckless driving. State Troopers and Deputy Sheriffs will typically make this allegation in cases involving motor vehicle crashes or accidents. If you have been involved in an accident and charged with reckless driving, then you need to contact an experienced Hanover VA Reckless Driving Attorney who knows how to best defend this type of allegation.
Hanover VA Reckless Driving Racing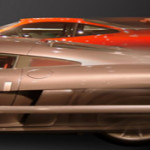 A race between two or more motor vehicles on the highways in Hanover County VA is a violation of the reckless driving law pursuant to Va. Code 46.2-865. The penalties for a reckless driving racing conviction can be much more severe than a conviction for reckless driving under the other Virginia reckless driving law sections. If you have been involved in a racing incident and charged with reckless driving-racing, then you need to immediately contact an experienced Hanover County VA Reckless Driving Lawyer.
Racing is a Form of Reckless Driving in Hanover VA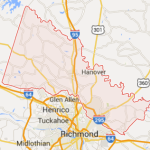 A conviction under the reckless driving racing law must show proof beyond reasonable doubt that two or more individuals were in fact, engaged in a race. In most cases, the State Trooper or Deputy Sheriff who observed the driving will seek to establish this element by getting the driver to admit involvement in a race, which would be admissible evidence in a trial. If there are no admissions made by the driver, then the court must hear testimony of observations suggesting a race.
Riley & Wells Attorneys-At-Law Can Defend Any Hanover Reckless Driving Case
46.2-852 General rule
46.2-853 Faulty brakes
46.2-854 Passing on a grade or on a curve
46.2-855 View obstructed/control impaired
46.2-856 Passing two vehicles abreast
46.2-857 Driving two abreast
46.2-858 Passing at a railroad crossing
46.2-859 Passing a stopped school bus
46.2-860 Failing to give proper signals
46.2-861 Driving too fast conditions
46.2-861.1 Fail to "Move Over" or yield to stationary emergency vehicle
46.2-862 Excessive speed
46.2-863 Failure to yield
46.2-864 Parking lots, etc
46.2-865.1 Injury or death while racing
46.2-866 Racing; aiders or abettors
46.2-867 Racing; seizure of motor vehicle
46.2-868.1 Aggressive driving
46.2-869 Improper driving