Hanover County VA Assault & Battery Lawyer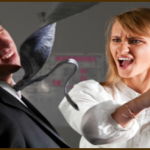 Assault & Battery cases in Hanover County can range from a minor misdemeanor domestic flap to very violent felony malicious wounding cases. Assault & Battery in the Commonwealth of Virginia is prohibited by Virginia Code Sections 18.2-57 and 18.2-57.2. The Courts do not take assault & battery allegations lightly and will do everything in its power to bring justice when a one person illegally harms another. However, an arrest is not a conviction and there are usually at least two sides to every story.
Best Law Firm recognition by Best Lawyers & U.S. News and World Reports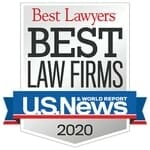 Riley & Wells Attorneys-At-Law is a reputable local law firm that regularly represents clients with criminal law allegations in the Hanover County Courts. We can help you understand the charge you are facing and the possible defenses of your case, which may include self-defense, mutual combat or lack of intent to name a few. We examine the facts and circumstances surrounding your arrest, as well as the evidence the prosecution will attempt to use against you at trial. If you have been arrested for Assault & Battery in Hanover County VA, do not give up hope and protect your rights. Retain a skilled Hanover County Assault & Battery Lawyer who regularly defends these types of cases to best present your side of the incident and to represent your best interests.
Virginia Assault & Bodily Wounding Laws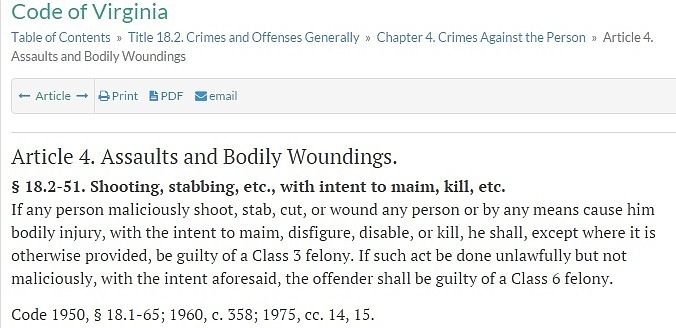 Effective Hanover County VA Criminal Defense Attorneys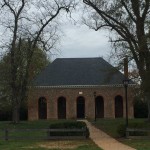 In Hanover County, virtually all assault & battery allegations are investigated by the Hanover County Sheriff's Office. The responding deputy sheriff investigating is primarily looking for evidence to establish which party is the primary aggressor. The primary aggressor is typically the party to the assault & battery that is arrested and the law enforcement officer does not need an arrest warrant to make the arrest based on an exception to the rule that appears in Va. Code 19.2-81. NOTE: An arrest is NOT a conviction. However, the mere happening of an arrest will cause various problems, first of which will be the issuance of an Emergency Protective Order (or EPO) by the magistrate. The EPO is in effect for only 72 hours and provides for the immediate protection for victims of domestic violence and other types of crimes. EPO's provide the victim with more time to file for a more permanent restraining order.
Hanover County Assault & Battery Attorney Client Reviews


Hanover County Assault & Battery DISMISSED
Riley & Wells Attorneys-At-Law represented a client from Mechanicsville who was arrested for Assault & Battery in violation of Va. Code 18.2-57. The client was concerned that he would be convicted if there were a trial, and he clearly wanted to avoid both a term of incarceration and a permanent criminal record. Thus, based on the unique facts and circumstances of our client's case, we were able to resolve our client's allegation with the prosecution & the alleged victim that ultimately secured our client a dismissal.
Hanover County Assault & Battery DISMISSED
Our Hanover County Assault & Battery Attorneys represented a client who was arrested for assault & battery in Hanover County as the result of a dispute at our client's place of employment. Our client was a manager of a large motor vehicle dealership and found himself in the unfortunate position of having to deal with a problematic customer. The customer had various customer service complaints, but poorly went about how to make his complaints known. The customer was eventually banned from the auto dealership, but did not comply with the ban. The customer eventually returned to the dealership and became engaged in an altercation with our client. After the conclusion of the altercation, the customer made an allegation against our client alleged assault & battery. Our client was shocked because the entire event was captured on the dealership video cameras. We explained to our client how to best gather the necessary evidence and strategies on how to best defend the case. Eventually, based on evidence and procedure, we were able to convince the Commonwealth Attorney to drop or nolle prosequi our client's case.
Let us review YOUR case. We can help!
11/10/2015 | Updated 2/22/2020