Highest Rated Petersburg VA Lawyers • Best Defense • 1500+ Reviews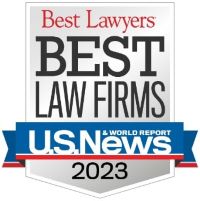 Riley & Wells Attorneys-At-Law is an established local Petersburg Virginia law firm that specializes in criminal law & defending motorists charged with DUI / DWI, reckless driving, speeding and traffic law violations. We are recognized as a "Best Law Firm" by U.S. News & World Report. The law enforcement community in Petersburg is serious about enforcing the law, particularly along the Interstate 95 & 85 corridors. The majority of cases filed in the General District Court are traffic law cases. Many of our clients are not from the area or are Out-of-State drivers. Let us review your case. Put our experience to work for you. There may be defenses to your case even if you think you are guilty. We can help!
30,000+ Clients Represented
1500+ Client Reviews
60+ Years of Combined Experience
Petersburg VA Lawyers for District Court & Circuit Court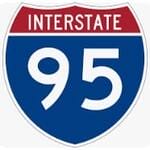 The City of Petersburg is located along the Interstate 95 corridor just south of the Richmond Metro Area. The Petersburg Sheriff's Office, Petersburg Police Department & State Police patrol the city. Do not plead guilty to your case without first consulting a Petersburg lawyer that specializes in defending I-95 cases. We defend I-95 traffic cases every week. This practice allows us to present the best defense. We believe that our clients benefit from this experience. Our attorneys are routinely recognized for superior legal ability and possess high ethical standards. In Virginia, a conviction is permanent and cannot be expunged.
Contact an experienced lawyer who will present your best defense
Top Rated Petersburg VA Defense Lawyers

Quick response, professional staff, great service, and the best outcome I could hope for.
Experienced Attorneys That Defend Petersburg Virginia Criminal Cases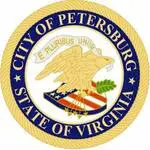 Our Petersburg VA Criminal Defense Lawyers have dedicated their careers to the practice of criminal law, which includes the more specialized areas of DUI/DWI law & traffic law. Our firm handles a wide range of criminal cases, from minor traffic offenses to more serious charges such as murder. It is advisable to consult with an experienced Petersburg criminal lawyer who can assess your case, provide the proper guidance and represent your interests throughout the legal process. Our attorneys are members of prestigious legal organizations. We firmly believe that active membership and leadership in criminal law organizations such as the National Association of Criminal Defense Lawyers and the Virginia Association of Criminal Defense Lawyers make us better advocates for our clients.
Successful Petersburg VA Lawyers for Reckless Driving & Traffic Defense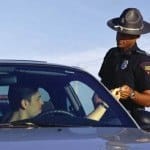 Virginia has strict reckless driving laws. There are over 10 different reckless driving laws. Some of the most severe in the Country according to WalletHub. Va. Code 46.2-862 states in part that a motorist can be convicted of misdemeanor reckless driving for driving 20 mph or more above the speed limit. The maximum speed limit in Petersburg is 65 miles an hour. Law enforcement agencies aggressively patrol this jurisdiction and issue thousands of traffic tickets every year for various traffic violations such as reckless driving and speeding. NOTE: The issuance of a summons or traffic ticket is NOT a conviction. Contact an experienced Petersburg attorney before you plead guilty.
"AV Preeminent" Petersburg VA Attorney • Highest Possible Rating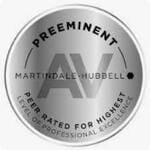 For over 135 years, Martindale-Hubbell has been the authority for evaluating attorneys for their legal ability and ethical standards through a Peer Review Rating system established by lawyers and judges who have personal knowledge of the attorney's work. Petersburg Lawyers Riley & Wells Attorneys-A-Law maintain an AV Preeminent® rating. The highest Martindale-Hubbell peer rating standard. This is given to attorneys who are ranked at the highest level of professional excellence for their legal expertise, communication skills, and ethical standards by their peers. We will present your best defense. Review the law firm's legal rating and exercise caution before you retain a Petersburg VA attorney with an inferior rating for legal ability and ethical standards.
Best Petersburg VA DUI / DWI Lawyers Defend Drunk Driving Cases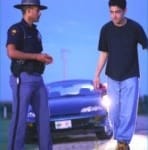 Drunk driving is taken very seriously by the Petersburg Courts. The DUI / DWI law can be very complex and the consequences of a conviction can be extremely serious and life changing. Driving While Intoxicated (DWI) & Driving Under the Influence (DUI) are often used interchangeably because they are both charged under the Va. Code 18.2-266. The Petersburg prosecutor can prosecute the offense regardless of whether alcohol or drugs or both are the intoxicant. Our Petersburg VA attorneys have successfully defended hundreds of DUI / DWI cases. Exercise caution before you engage a lawyer for representation that lacks the proper training or experience. Simply put, our Petersburg DUI / DWI Lawyers have the necessary experience to best defend your DUI / DWI case.
Specialized Training & Extensive Experience Make The Best Advocates
Our Petersburg Virginia trial lawyers are members of some of the most prestigious legal organizations, such as the National College for DUI Defense and the Virginia Trial Lawyers Association. We believe membership and leadership with prominent trial lawyer organizations along with specialized training from such groups makes us better advocates for our clients. It is in your best interests to consult a professional with specialized training if you need representation for your Petersburg VA criminal law allegation or a summons for a traffic violation. Our law firm has been positively reviewed by more satisfied clients than any other firm. We will present your best defense!
Consult a Top Rated Petersburg VA Criminal & Traffic Law Attorney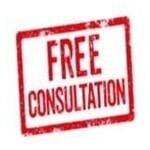 Some folks think they do not need a lawyer for their Petersburg criminal law or traffic violation case. The biggest issues with representing yourself are often the lack of experience and legal knowledge. Keep in mind that you will have to wrestle with the prosecutor and the Judge by yourself. Depending on the charges, there may be a lot riding on your case. Our experienced Petersburg defense attorneys know the best tactics and options for obtaining good results. We spend a significant amount of time in the Petersburg courts and are familiar with the habits of the different judges & prosecutors. This knowledge can prove to be invaluable in deciding how to best defend a Petersburg VA case.
Trusted Petersburg VA Criminal & Traffic Defense Lawyers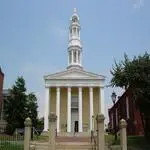 We are the Petersburg Virginia Lawyers that you want on your side if you have been accused of a criminal or traffic offense. We have the experience, integrity, and expertise you need to protect your rights before the Petersburg Courts. Do you want an inexperienced lawyer who will process your case through the Petersburg courts as quickly as possible without taking the time to learn what is important for you and your case? Of course not. You want an accomplished passionate advocate who works hard to protect their clients. We will stand by your side, from beginning to end, to represent you professionally, and aggressively if necessary.
Virginia Uniform Summons Issued by Petersburg Police for District Court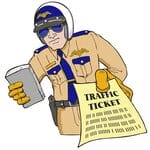 The most common scenario that brings folks to the Petersburg Virginia Courthouse is the Virginia Uniform Summons. This summons is the legal document issued by Petersburg law enforcement officers during a police encounter or traffic stop. This document is often referred to as either a ticket or citation. The summons serves as legal notice for the alleged violation. Signing the summons is not an admission of guilt. The summons advises you that a hearing has been set before the Petersburg Courthouse. A law enforcement can also issue a summons for criminal offenses such as reckless driving and other misdemeanor offenses. Allow us to review your summons. We can develop a defense strategy even if you think you are guilty.
The City of Petersburg Can Be an I-95 I-85 Speed Trap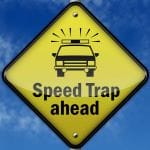 Some Virginia small cities and towns aggressively enforce the speed limit. Some accuse Petersburg law enforcement officers with operating a speed trap on Interstates 95 & 85. Speed traps are an area of the road that police officers heavily monitor to catch people speeding. Technically defined as an area of road where police officers hide in order to detect vehicles exceeding a speed limit. Out-Of-State motorists often find themselves the victim of this speed trap. CAUTION: Convictions are reported back to the home state. Do NOT plead guilty. Consult a specialist! Our Petersburg lawyers have the experience to successfully defend your case.
Petersburg VA Trial Courts Are Adversarial By Design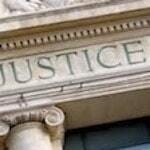 If you have been accused of violating a Petersburg Virginia criminal or traffic law, then your case will eventually be set for trial before the Petersburg Courts. Criminal and traffic violation trials are adversarial in nature. This involves a structured and formalized dispute between the Petersburg Commonwealth Attorneys office and the defense. The adversarial system is designed to ensure a fair trial process subject to the rules of law and evidence by allowing each side to present their case and to be able to challenge the other's arguments and evidence. The judge or jury ultimately evaluates the evidence, arguments, and the credibility of witnesses to reach a verdict. This system ensures that the prosecution meets its high standard of proof.
Petersburg Reckless Driving & No Valid Driver's License DISMISSED
Our Petersburg VA traffic lawyers represented a client from North Carolina who was charged with reckless driving on Interstate 95 and driving with no valid drivers license by a State Trooper. At the beginning of the trial, we made a motion to waive our client's appearance, which was granted. This saved our client from having to appear in Court. We detected some flaws in the trooper's evidence. At the appropriate time during the trial, we made objections to the trooper's evidence and made a motion to strike the case, which was granted. We convinced the Judge to DISMISS both charges.
We can help! Let us review YOUR case today!
11/10/2015 | Updated 11/11/2023