Top Rated Petersburg VA Traffic Lawyers • 1500+ Client Reviews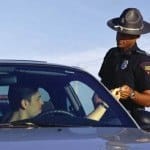 The traffic law is strictly enforced in Petersburg Virginia. Petersburg Police Officers and Virginia State Troopers aggressively patrol the streets of Petersburg and Interstates 95 and 85. Traffic violations are classified as felonies, misdemeanors, and infractions. An experienced Petersburg VA Traffic Lawyer can typically represent the client in misdemeanor and infraction cases without the client having to appear in Court. Our goal is to protect the client. Our lawyers will present your best defense. CAUTION: A traffic violation conviction may increase the automobile insurance premium by as much as 79%, according to a study conducted by Insurance.com
Successful Petersburg VA Traffic Law Attorney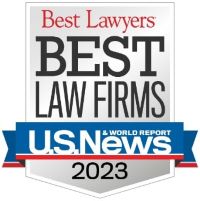 Riley & Wells Attorneys-At-Law is a reputable local Petersburg VA law firm. Our lawyers possess over 60 years of collective traffic law experience. Our firm is a recognized "Best Law Firm" by U.S. News & World Report. We are routinely recognized by the legal community for superior legal ability and the highest ethical standards. Our traffic attorneys examine every case with great care. We present every applicable defense and use every resource the law allows to secure our client the best possible outcome under the law. Our firm has been positively reviewed more than any other law firm that defends Petersburg VA traffic cases. We have the necessary experience to help prevent bad things from happening.
Petersburg VA Traffic Lawyers Client Review


Fantastic results from a Professional Team that answered every question promptly. Can't argue with great results! Highly recommended.
Free Consultation with Most Rated Petersburg VA Lawyers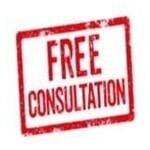 Some drivers think they do not need a lawyer for their Petersburg VA traffic case. The biggest issue with representing yourself before the Petersburg Court is often being able to make the trial date work with a busy schedule. The lack of experience and legal knowledge present other issues as well. The average person typically does not understand the best course of action to defend a Petersburg traffic case. Experienced Petersburg VA traffic lawyers know the best tactics and options for obtaining the best results. Our lawyers spend hours in the Petersburg VA Courts every week and are familiar with the habits of the different judges and the law enforcement officers who make the arrests and issue the traffic tickets.
Traffic Violation Penalties – Petersburg VA
Incarceration
Maximum fines of $2500
Loss of driving privileges
Moving violation demerit points
Auto insurance premium increases
Employment issues
Petersburg Traffic Court Defense Attorneys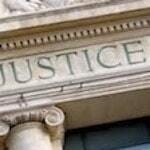 A conviction for a Petersburg VA traffic violation can jeopardize your driving privileges and your driving record.  In more serious cases, your freedom and your employment may be at risk. The Petersburg Sheriff's Office, the Petersburg Police Department and State Police aggressively enforce the traffic laws. You may need representation if you have been charged with a Petersburg traffic violation. We represent clients before the Petersburg Courts every week. An accomplished Petersburg VA Traffic Lawyer who specializes in traffic law can present your best defense. CAUTION: You will have to wrestle with the Judge, the Commonwealth's Attorney and the law enforcement officer alone if you waive your right to counsel.
Petersburg VA Reckless Driving Speeding Ticket Attorneys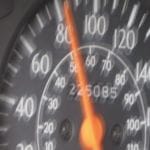 The most enforced traffic law in Petersburg VA is probably involves the speeding laws. A top rated Petersburg VA speeding ticket attorney can help you with your case. There are several different speeding laws in the Va. Code. The most serious type of speeding ticket is the Petersburg reckless driving speeding ticket. Driving a motor vehicle 20+ mph over the posted speed limit is reckless driving in Virginia pursuant to Va. Code 46.2-862. Reckless driving is a criminal misdemeanor offense. Contact a reckless driving lawyer Petersburg VA with a track record of success to defend your case!
Riley & Wells Attorneys-At-Law Can Defend Any Petersburg VA Traffic Violation
No valid driver's license
Hit & Run
DUI

Habitual Offender

Eluding the Police

Aggressive driving
Drive revoked 18.2-272
Suspended driver's license
Commercial driver violations

License restoration

Reckless Driving

Handheld cellphone use while driving
Fail to "Move Over"
Out-of-state Driver
Speeding Ticket
Accidents
Moving violations
No automobile insurance
Virginia Uniform Summons is the Ticket Issued by Petersburg Police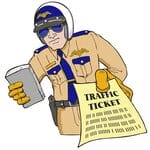 A Virginia Uniform Summons is the legal document issued by Petersburg VA law enforcement officers during a traffic stop. Most people refer to this document as either a traffic ticket or traffic citation. The summons serves as legal notice for the alleged Petersburg traffic violation. Signing the traffic summons is not an admission of guilt but only a promise to appear in court or plead guilty. The summons advises you that your matter has been set for trial before the Petersburg General District Court. A Petersburg VA police officer can also issue a summons for criminal offenses such as reckless driving and other misdemeanor offenses. Allow us to review your summons before you take action.
Petersburg VA is Enforces Traffic Laws on I-95 and I-85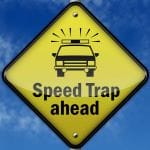 The Petersburg law enforcement community has a reputation for aggressive traffic law enforcement on Interstates 95 & 85. The several mile stretch of I-95 and I-85 that runs through Petersburg can sometimes feel like a speed trap. Speed traps are an area of the road where police officers hide in order to detect vehicles exceeding a speed limit. Long stretches of open highway are common areas for speed traps. RADAR is the most common tool used by police to gather speed evidence in a speed trap. Several Virginia jurisdictions rely on speed traps and traffic fines to fund their local government budget. The Town of Eastville in Northampton County relies more on traffic fines for revenue than any other local government.
Out of State Driver Retain Top Rated Petersburg Traffic Lawyer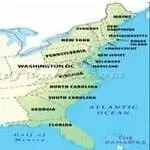 Out-of-state drivers must defend their Petersburg Virginia reckless driving traffic ticket because a conviction will be reported back to the home state. The home state and automobile insurance company may then take action against the driver. The City of Petersburg sits along the Interstates 95 & 85 corridors. Motorists from Florida, Georgia, South Carolina, North Carolina, Maryland, District of Columbia, Delaware, Pennsylvania, New Jersey, New York, Connecticut, Rhode Island, Massachusetts, Vermont, New Hampshire & Maine drive through Petersburg on a daily basis. In many instances, we can make a motion to waive our client's appearance so that our client does not have to return to Petersburg VA for the trial.
Conviction for Defective Equipment is a Petersburg Traffic Violation WIN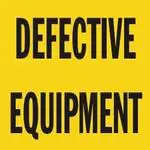 In some cases, we are able to convince the Petersburg Judge to find our client NOT GUILTY but the Judge is unwilling to dismiss the entire case. This is where a skilled Petersburg VA traffic lawyer can use the defective equipment law to the client's advantage. The defective equipment law pursuant to Va. Code 46.2-1003 makes it unlawful for any person to use defective equipment on a motor vehicle that is operated on a highway. This violation is not a moving violation and no demerit points are assessed by the DMV. So, convincing the Petersburg VA Court to find our client guilty of defective equipment is a WIN when the original allegation was a moving violation demerit point offense.
Reckless Driving Tractor Trailer Accident DISMISSED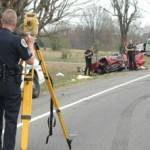 Our Petersburg VA Traffic Attorneys represented a commercial driver operating a tractor trailer on Interstate 85 in Petersburg VA. Our client was involved in an accident. After a careful review of the case, we developed two defenses: 1) our client may not have been in violation of the Bacon and Powers cases, which states the legal premise that the mere happening of accident is not necessarily a violation of the reckless driving law; and, 2) the criminal prosecution was brought in the wrong jurisdiction.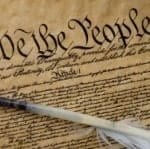 We believed the state trooper alleged the reckless driving violation occurred in the wrong jurisdiction. On the trial date, we entered a plea of not guilty on behalf of the client and the Court heard testimony from the state trooper. At the appropriate time, we made a motion to strike the case for lack of proper jurisdiction. The Judge agreed and dismissed the case. The Double Jeopardy clause of the U.S. Constitution protected the client from a retrial in the proper jurisdiction.
Petersburg Driving on a Suspended Driver's License DISMISSED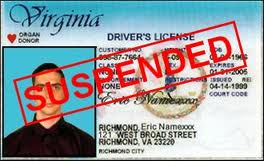 Our lawyers represented a client who charged with driving on a suspended driver's license. The defense to the case was whether our client had proper "notice" that he knew his driving privileges were suspended. We argued the case and convinced the Judge to dismiss the charge.
Petersburg 3rd Offense Suspended License REDUCED to No O.L.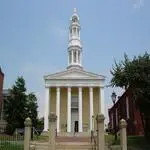 Our Petersburg VA Traffic Attorneys represented a client who was charged with driving on a suspended license 3rd offense. A conviction for 3rd offense driving on a suspended license within 10 years automatically means 10 mandatory minimum days in jail. Additional penalties include further loss of driving privileges and a maximum fine of $2,500. In this case, we were able to protect our client from these harsh penalties by reducing the case to the lesser offense of no valid driver's license.
Petersburg VA Traffic Lawyer Client Review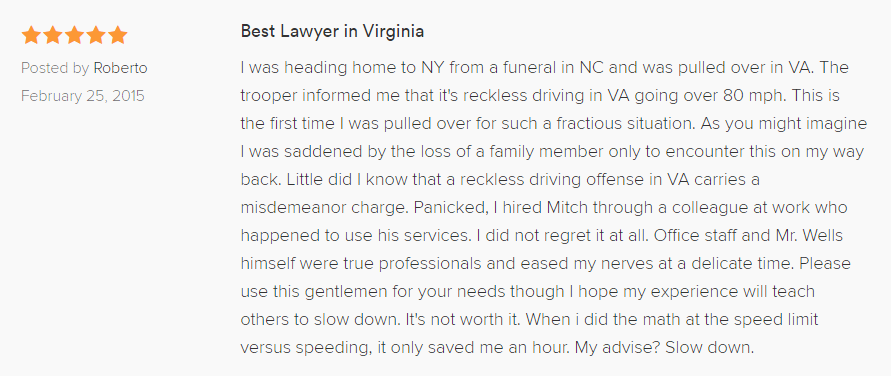 Holding Cell Phone While Driving is a Petersburg VA Traffic Violation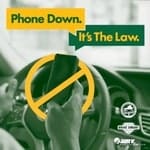 Virginia is a Hands Free Driving State. Virginia law prohibits having a phone or handheld personal communication device in your hand while driving pursuant to Va. Code §46.2-818.2. The Petersburg VA Commonwealth Attorney's Office or law enforcement agency does not need to prove that the driver was doing anything in particular like texting while driving to prove a violation. This offense is a moving violation demerit point offense. A conviction will post to the driving record. There are exceptions. The hands free law does not apply to drivers who are lawfully parked or stopped, drivers reporting emergencies or drivers using an amateur or citizens band radio.
Contact us today for a free evaluation of YOUR case!
11/10/2015 | Updated 11/12/2023