Experienced Petersburg VA DUI Lawyer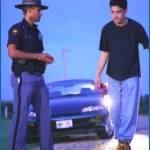 A DUI arrest in Petersburg VA can be an embarrassing and devastating event. Now is not the time to have a lawyer that is going to lecture you about your choices. The simple fact is, you are in trouble with the law and you need a non-judgmental advocate to give you straight forward advice about protecting you before the Court and presenting your best defense, period. If you have been arrested for DUI in Petersburg VA, then you need a skilled Petersburg VA DUI Lawyer.
Riley & Wells Attorneys-At-Law possess over 45 years of combined DUI & traffic law experience and are routinely recognized by Virginia Super Lawyers for our legal ability and ethical standards. We are the skilled Petersburg VA DUI Lawyers that clients want representing them. We use every resource the law allows, and consider guilty pleas only when they are in the best interest of our clients, whether the Petersburg DUI allegation is either a felony or a first offense. You can benefit from our experience to defend your Petersburg VA DUI case.
Skilled Petersburg VA DUI Attorneys
A DUI conviction can have a significant, far-reaching impact on your life. Penalties for a Petersburg Virginia DUI conviction are substantial and often include:
Possible incarceration
Ignition Interlock
Suspension or Revocation of Driving Privileges
Expensive fines
Probation
DUI education courses
Significant cost increases to or loss of automobile insurance
Drunk Driving Defense Specialists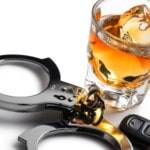 You need an experienced, dedicated Petersburg Virginia DUI Attorney on your side to help mitigate the effects of a DUI allegation. Our seasoned Petersburg DUI Lawyers possess years of experience defending DUI allegations in Petersburg VA. We will carefully analyze the facts of your case to ensure that all applicable defenses are timely raised on your behalf.
A Petersburg VA DUI allegation is charged under Va Code 18.2-266 and frequently prosecuted as follows: "It shall be unlawful for any person to drive or operate any motor vehicle, engine or train (i) while such person has a blood alcohol concentration of 0.08 percent or more by weight by volume or 0.08 grams or more per 210 liters of breath as indicated by a chemical test administered as provided in this article, [or] (ii) while such person is under the influence of alcohol, . . ." Contact our experienced Petersburg DUI Attorneys today with an established working relationship with judges, prosecutors, state troopers, police officers, deputy sheriffs, and court personnel for a free initial consultation.
Petersburg 2nd Offense DUI within 5 years REDUCED to a DUI 1st
Riley & Wells traffic lawyers represented a client who was arrested for a second offense of DUI within 5 years. Anyone convicted of this type of allegation has a very serious set of penalties to endure. Not all types of DUI cases are the same. A first-offense DUI conviction can often result in no active jail sentence, a restricted driver's license with an ignition interlock, and a requirement to attend and complete the ASAP program. A 2nd offense DUI conviction is different because an active jail sentence is mandatory and there is a lengthy waiting period for a restricted driver's license if one is granted by the Court at all. In this case, Riley & Wells attorneys discovered and argued the existence of an issue with the prior conviction that drew into question the validity of the prior offense. It was this issue that assisted in converting this DUI case from a second offense within five years DUI to a first-offense DUI case for the client. The client was spared an active term of incarceration and was able to walk out of court with a much-needed restricted driver's license.
Driving Under Influence 0.23 Blood Alcohol Content DISMISSED
Riley & Wells Attorneys-At-Law represented a client who was arrested for DUI some period of time after the alleged incident. The client was located after some period of time at a local convenience store where he was observed consuming alcoholic beverages. The client did not perform any field sobriety exercises but provided a breath test that was analyzed. The client's breath test result as determined by the Department of Forensic Science contained a blood alcohol content of 0.23. The primary issue in the case was what is referred to as "after consumed alcohol." The Judge granted a defense motion to strike the admissibility of the breath test evidence, which left the prosecution with insufficient evidence to prove its allegation beyond a reasonable doubt. The case was dismissed.
Felony DUI 4th REDUCED-Related cases Nolle Prosequi
Riley & Wells Attorneys-At-Law represented a client who was arrested for 4th offense DUI within 10 years, Felony driving on a Revoked Driver's License & Criminal Refusal third offense. The client was clearly facing serious allegations and was looking at probably more than a year in prison if convicted of the allegations. We thoroughly reviewed the cases and found a possible defense to the lawfulness of the traffic stop.
The U.S. Constitution Fourth Amendment says, among other things, that a stop or seizure by a policeman must be based on what is called "reasonable articulable suspicion." In other words, a police officer cannot infringe on your liberty and pull you over merely based on a hunch or suspicion. In this case, the police were responding to a loud noise call at a residence. Our client was driving in the area and the police suspected that our client was somehow related to the noise complaint.
We advised our client of the issues and defenses to the allegations. In addition to proving the lawfulness of the traffic stop, the prosecution would have to prove several other legal factors, including intoxication, unreasonable refusal, and prior convictions that elevated both the DUI and Driving While Revoked allegations to felonies. Riley & Wells attorneys approached the Commonwealth Attorney with what appeared to be strong defenses. The prosecutor agreed that she had problems with her case and was willing to significantly drop the case in exchange for a plea. Our client weighed his options and elected to accept the plea we arranged whereby both felonies were dropped, 2 of the 3 allegations were dropped and our client pled guilty to misdemeanor DUI first offense. Our client was very satisfied to have his case resolved in a favorable manner.
Let us review YOUR case. We can help!
11/10/2015 Updated 2/22/2020