Colonial Heights VA Criminal Defense Attorneys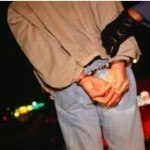 We understand that being arrested for a crime and appearing in the Colonial Heights Court can be an intimidating experience. The Colonial Heights police have accused you of doing something wrong and you are now being prosecuted by the Commonwealth's Attorney. CAUTION: Your freedom may seriously be in jeopardy. Do not attempt to defend yourself. The criminal law is an adversarial system comprised of complex legal rules for trained professionals.
We can successfully defend any criminal law allegation including:
Possession of Marijuana and other drug offenses
Eluding The Police
Assault & Battery
Larceny
Underage Possession of Alcohol
Firearm Violations
Probation Violations
Effective Criminal Defense Attorneys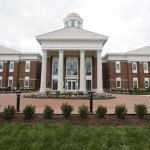 Riley & Wells Attorneys-At-Law have accumulated over 45 collective years of criminal law experience and know the complexities of the criminal law. Don't trust your future to a law firm that either juggles many areas of law or simply does not possess the experience. The simple fact is that you are in trouble with the law and you need a non-judgmental advocate to quickly provide clear answers to difficult legal questions. You need to know your rights under the law and how to act to protect them immediately – either before memories fade, the evidence is lost, witnesses disappear or you have waived a defense. Our experienced Colonial Heights VA Criminal Defense Attorneys will protect your rights, will challenge the prosecution's case and present your best defense.
Colonial Heights Criminal Defense Attorney Client Reviews

Experienced Criminal Defense Lawyers Colonial Heights VA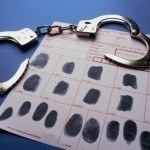 Our Colonial Heights Criminal Lawyers have dedicated their law practice to defending those accused of criminal offenses. We professionally represent clients in the Colonial Heights Courts every week and ensure that their due process rights and constitutional privileges are protected every step of the way. We believe that our attention to detail and weekly engagement with the same Colonial Heights Judges and prosecuting attorneys assist us with securing the best results for our clients. Our criminal law attorneys have earned the respect of judges, prosecutors and law enforcement officers in Colonial Heights VA as skilled Colonial Heights Criminal Defense Attorneys who know how to effectively defend a criminal case and who are not afraid to challenge the evidence in tough cases. We fight for our clients using every resource the law allows to achieve the best possible outcome and consider guilty pleas only when they are in the best interest of our clients.
Colonial Heights Embezzlement Nolle Prosequi
Our Colonial Heights VA Criminal Defense Attorneys represented a client who was wrongfully accused of embezzlement. Our client was an employee of a local chain restaurant whose accounting department was reporting missing money. Our client maintained from the onset of the investigation that she had nothing to do with the missing money. Our client was working the day the money in question went missing but denied having anything to do with the situation. The only evidence linking our client to the alleged crime was a questionable statement from another employee who was also a suspect. After working the case in great detail, we were able to convince the Commonwealth's Attorney to drop or nolle prosequi the case.
Colonial Heights Felony Criminal Traffic Charges Nolle Prosequi
Our Colonial Heights criminal lawyers successfully represented a client from New York who made a big mistake when pulled over by a state trooper for speeding. Our client panicked because her driver's license was suspended. She thought that if she provided the name and identifying information of a another person who had a valid driver's license that she would simply receive a speeding ticket and be on her way. The problem for our client was that the state trooper became very suspicious and began to investigate in detail. As it turned out, the state trooper captured the entire traffic stop on video and was able to determine the true identity of our client. Our client was later arrested and charged with 2 counts of felony forgery, 3 misdemeanor counts of driving on a suspended driver's license and providing false information to law enforcement, and speeding. Remarkably, with hard work and skilled advocacy, we were able to convince the court and prosecution to drop both felony allegations, the suspended license allegation, and to not impose any active jail sentence on providing false information to law enforcement. Our client was happy to avoid a felony conviction and a jail sentence.
We can help! Let us review YOUR case!
11/10/2015 | Updated 2/22/2020