Top Rated Colonial Heights VA Traffic Lawyers • 1400+ Client Reviews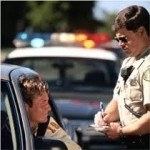 The Colonial Heights police department and Virginia State Troopers strictly enforce all the traffic laws in Colonial Heights Virginia. Many traffic violations are considered minor infractions; however, several of these offenses can trigger various negative consequences such as DMV demerit points, automobile insurance policy increases, and possible loss of driving privileges. More serious traffic violations are classified as either a felony or a misdemeanor such as leaving the scene of an accident, eluding the police, DUI, reckless driving and driving on a suspended or revoked driver's license. These more serious traffic offenses can trigger loss of freedom if convicted. If you have been accused of violating any Colonial Heights VA traffic law, then it would be wise to consult an experienced Colonial Heights VA Traffic Lawyer. Many of the more commonly enforced traffic offenses are punishable as follows:
Maximum fine of $2,500

Suspension or Revocation of driving privileges

Assessment of moving violation demerit points

Increased automobile insurance premiums

Incarceration
Colonial Heights VA Traffic Lawyer Client Reviews
Experienced Traffic Attorneys Colonial Heights VA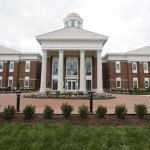 Riley & Wells Attorneys-At-Law is an established local law firm that has accumulated over 45 years of combined traffic law experience and are annually recognized by the legal community for our excellence in legal ability and ethical standards. We examine every case with care and in great detail to secure each client the best possible outcome under the law. We are an "AV Preeminent" rated firm by Martindale-Hubbell that has the experience and knowledge you need to help prevent bad things from happening.
We can defend any traffic violation including the following:
Habitual Offender

Eluding the Police

Hit & Run-Leaving the Scene of an Accident

Driving Without a Valid License

Driving on a Suspended or Revoked License

Commercial Driver's License Violations

License Restoration

Aggressive Driving

Failure to "Move Over" or Yield to Stationary Emergency Vehicle

Out Of State Drivers

Accidents

Moving Violations

Driving Without Automobile Insurance
Colonial Heights Reckless Driving Speeding 77/55 DISMISSED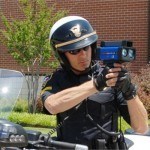 Our Colonial Heights traffic attorneys represented a client from Maryland who was pulled over by a Virginia State Trooper for speeding. The trooper's L.I.D.A.R. evidence was that our client was traveling 77 miles per hour in a 55 mile per hour zone. In Virginia, evidence of speeding 20 miles or more above the posted speed limit is a violation of the misdemeanor reckless driving law pursuant to Va. Code 46.2-862. Our client could not afford a misdemeanor reckless driving conviction for many reasons. We analyzed our client's case and presented various arguments to protect her, which we did. We convinced the Court to dismiss the case.
Colonial Heights Suspended License & Reckless Driving REDUCED
Our Colonial Heights VA traffic lawyers represented a client from Midlothian VA who was pulled over by the Colonial Heights police for misdemeanor reckless driving speeding. The Virginia DMV database also showed our client's driving privilege as suspended. This led to two misdemeanor allegations being issued: 1) Reckless Driving, and 2) Driving on a Suspended License. After reviewing our clients case we were able to develop arguments that protected her. We convinced the Court to dismiss the reckless driving case upon completion of a driver improvement program and to reduce the suspended license allegation to a lesser offense with a small fine only being imposed. If not handled properly, our client could have served a jail sentence and walked away with a significant loss of driving penalty.
Contact us today for a free evaluation of YOUR case!
11/10/2015 | Updated 7/10/2019