Best Colonial Heights VA Reckless Driving Lawyer • 1400+ Client Reviews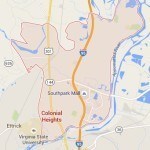 Riley & Wells Attorneys-At-Law is a prestigious local law firm that practices reckless driving law in the Colonial Heights Courts. Our attorneys have acquired over 45 years of collective reckless driving law experience and are routinely recognized for their superior legal ability and the highest of ethical standards. We examine every case in great detail and use every resource the law allows to secure each client the best possible outcome under the law. Reckless Driving is a strict law in Virginia. If you have been accused of Reckless Driving in Colonial Heights VA, then you need a seasoned Colonial Heights VA Reckless Driving Lawyer to present your best defense. A conviction for Reckless Driving can severely jeopardize your freedom, your career, and your driving record.
CAUTION: A reckless driving conviction will on average increase the automobile insurance premium by 73% or $1,046 EACH YEAR, according to a study conducted by Insurance.com
Virginia Reckless Driving Penalties
Reckless Driving in the Commonwealth of Virginia is classified as a Class 1 Misdemeanor criminal offense and is punishable as follows:
Maximum 12 months in jail
Maximum $2,500 fine
Loss of driving privileges
Assessment of moving violation demerit points
Experienced Reckless Driving Attorneys Colonial Heights VA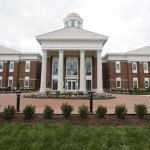 The City of Colonial Heights is adjacent to Fort Lee & Petersburg, Virginia,  and sits along the Interstate 95 corridor. Virginia State Troopers primarily patrol the Interstate and Colonial Heights police officers typically patrol the rest of the city. The Reckless Driving Speeding law pursuant to Va. Code 46.2-862 is frequently enforced as the speed limit on Interstate 95 thru the city is 55 miles per hour. The law states that a person shall be guilty of reckless driving if driving a motor vehicle at a speed of 20 miles per hour or more above the speed limit. We successfully defend this type of allegation, in addition to other various types of reckless driving allegations, in the Colonial Heights Courts every week and know how to best protect our clients. The facts of each case can vary, but we have the knowledge and expertise to select the best defenses and arguments for your particular circumstances.
The Code of Virginia has also classified other driving acts as reckless driving from the most general law to racing:
• 46.2-852 General recklessness
• 46.2-853 Fail to maintain proper control
• 46.2-854 Passing on a grade or on a curve
• 46.2-855 Driving with view obstructed/control impaired
• 46.2-856 Passing two vehicles abreast
• 46.2-857 Driving two abreast in a single lane
• 46.2-858 Passing at a railroad grade crossing
• 46.2-859 Passing a stopped school bus
• 46.2-860 Failing to give proper signals
• 46.2-861 Driving too fast for conditions
• 46.2-861.1 Failure to "Move Over" or Yield to Stationary Emergency Vehicle
• 46.2-863 Failure to yield
• 46.2-864 Recklessness in parking lots, etc
• 46.2-865 Racing
• 46.2-865.1 Injuring or causing death of another while racing; penalties
• 46.2-866 Racing; aiders or abettors
• 46.2-867 Racing; seizure of motor vehicle
• 46.2-868.1 Aggressive Driving
Colonial Heights VA Reckless Driving Client Reviews


Reckless Driving Passing a School Bus DISMISSED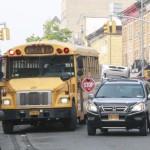 Our Colonial Heights reckless driving lawyers represented a client who was charged with misdemeanor reckless driving after passing a school bus on a four-lane highway. The school bus stopped at a daycare and turned on its lights to pick up and drop off children. A police officer was in front of the daycare with his police lights on and observed the entire event. Virginia motor vehicle code 46.2-859 legislates that this type of driving activity is considered reckless driving. Our lawyers had various arguments prepared to present to the Court that was successful. We convinced the Judge to dismiss the case upon the successful completion of a Virginia-approved driver improvement program. The client was happy to avoid a reckless driving conviction and not lose driving privileges.
Reckless Driving Accident DISMISSED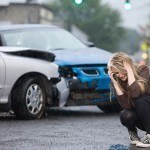 Our Colonial Heights Reckless Driving lawyers represented a client from Maryland. The client was involved in a traffic accident. A Virginia State Trooper was dispatched and responded to the crash, and conducted a crash investigation. There were no eyewitnesses and there was little evidence to suggest that our client was in violation of the reckless driving law pursuant to Va. Code 46.2-861 for driving too fast for highway conditions. The Commonwealth was not willing to drop the case or significantly reduce the allegation. We had thoroughly investigated our client's defenses and were prepared for trial. A not-guilty plea was entered and the court heard testimony from the state trooper. At the appropriate time during the trial, we made a motion to strike the case on the premise that the mere happening of an accident does not automatically mean a violation of the reckless driving law as supported by various authorities. Based on the evidence and argument before the Court, the Judge agreed with our argument and dismissed the case on our motion.
Contact Us today for a free evaluation of YOUR case!
11/10/2015 | Updated 7/10/2019