Colonial Heights VA Criminal Law Attorneys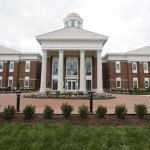 Riley & Wells Attorneys-At-Law is an established local law firm that dedicates its Colonial Heights VA legal practice to criminal law, which also includes the more highly specialized legal areas of DUI & traffic law. Our attorneys have over 45 collective years of criminal law experience and possess the necessary ability to best protect you before the Colonial Heights criminal courts. Criminal trials can be very complicated. Do not place your trust in a law firm that either juggles many areas of law or simply does not possess the necessary experience. A Virginia criminal conviction is permanent and it could forever negatively affect your future. Our firm takes the time to listen, understand your case, and act in your best interests. If you have been accused of any criminal law violation, then it would be wise to consult a skilled Colonial Heights Criminal Lawyer.
Effective Local Criminal Defense Attorneys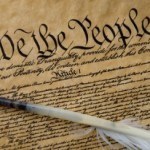 The Commonwealth of Virginia is represented by a team of specialized lawyers in the Colonial Heights VA Commonwealth Attorney's office. Thus, it would be wise for any person who has been arrested for a criminal offense in Colonial Heights who is serious about their freedom and future to likewise have representation. In fact, the Constitution guarantees every person accused of a criminal offense the right to be represented by an attorney. Our criminal defense attorneys have dedicated their legal careers to the defense of those accused of criminal offenses. We have the experience, integrity, and expertise you need to protect your rights. Do you want an attorney who will process your case through the courts as quickly as possible without ever really taking the time to learn your case? Of course not. You want an accomplished advocate, who will stand by your side, from beginning to end, to represent you professionally, and aggressively if necessary. We fight for our clients using every resource the law allows to achieve the best possible outcome and consider guilty pleas only when they are in the best interest of our clients. We have earned the respect of the legal community as skilled attorneys who know how to effectively defend criminal cases.
Colonial Heights VA Criminal Law Attorney Client Review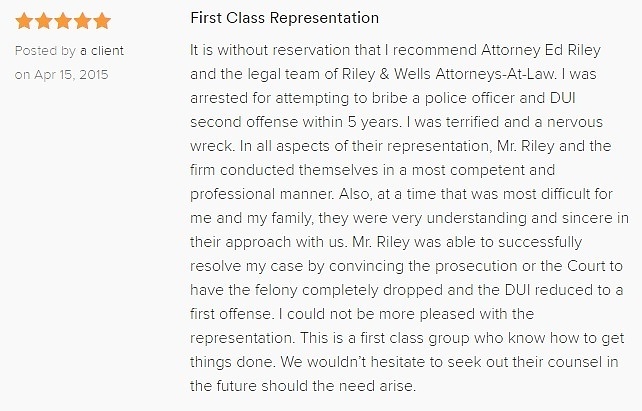 DUI Defense Attorneys – Colonial Heights VA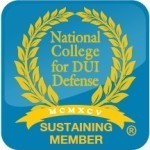 A DUI arrest in Colonial Heights Virginia can trigger a mountain of problems. Do not attempt to climb this mountain alone. Our attorneys defend clients before the Colonial Heights Courts weekly and know how to defend any DUI allegation. Some of our Colonial Heights DUI Lawyers are members of the exclusive National College for DUI Defense, an organization dedicated to making its members better DUI lawyers. We believe that active involvement with elite organizations make us better advocates for our clients. NOTE: An arrest for DUI is NOT a conviction. We can help – even if you think you are guilty. We have successfully defended many cases even in cases where the blood or breath test was over the legal limit.
Successful Colonial Heights VA Reckless Driving Defense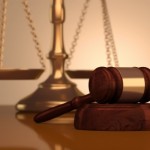 The Courts and Virginia law enforcement are very strict on reckless driving traffic law violations. A Colonial Heights VA traffic violation can be classified as either a felony, a misdemeanor, or a minor traffic infraction. The penalties for a conviction can vary from a minor fine to incarceration depending on the severity of the offense. If you have been accused of violating any reckless driving traffic law in Colonial Heights VA, then you should seek legal advice from a trusted professional.
Colonial Heights Felony Hit & Run REDUCED – No Jail
Our Colonial Heights VA criminal & traffic law attorneys represented a client who was accused to have been in violation of the felony hit & run or leaving the scene of an accident law. Our client was driving his truck near the intersection of Temple Avenue and Interstate 95. Another vehicle made contact with our client's vehicle at an intersection that was controlled by a traffic control device. Our client was stopped at a different location several minutes later by a police officer and questioned about the incident. Our client maintained that he knew nothing about he incident and that his old truck had a lot of previous damage as the result of being an old work truck. The police arrested our client for felony hit & run, but we were able to successful negotiate a favorable resolution with the Commonwealth Attorney that would client was more than happy to accept. We had a strong argument that our client did not "know" he was involved in a crash triggering the requirement to stop and report, but that was an unnecessary risk that we avoided.