Chesterfield County Virginia Lawyers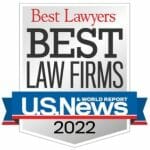 Riley & Wells Attorneys-At-Law are established Chesterfield County VA trial lawyers. Our attorneys have accumulated over 45 years of collective trial experience. We represent clients before the Chesterfield County Courts every week. Our attorneys are also active members of various legal organizations such as the Virginia Association of Criminal Defense Lawyers and the Virginia Trial Lawyers Association. We believe that clients can benefit from our trial practice.
Chesterfield County Virginia Trial Lawyer Case Review

Trust and integrity is simply the watch words for Riley & Wells. I live in NC and needed legal help in the state of Virginia. I called Riley & Wells and they handled all of my legal matters above and beyond any set standards. Everyone I spoke to on the phone or in email treated with the upmost respect. They took care of my legal issues to highest level of my satisfaction without me needing to travel back to VA. They are truly the best legal team that I have ever met. If you need a total professional legal team with super and affordable prices please call Riley & Wells.
Experienced Criminal Law Trial Attorneys – Chesterfield Virginia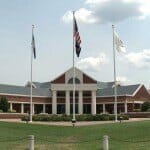 Chesterfield County is the fourth largest municipality in Virginia. The Chesterfield County Police Department of over 500 police officers patrols this 400+ square mile county so aggressively that the county has become known as "Arresterfield' is some circles. The Chesterfield Commonwealth Attorney's Office is a well run office that knows how to properly prosecute cases. Retain a professional with a proven track of success to defend your Chesterfield criminal case.
Top Rated Criminal Defense Attorneys – Chesterfield VA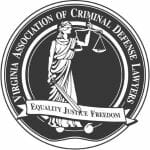 We fight for our clients using every resource the law allows to achieve the best possible outcome and consider guilty pleas only when they are in the best interest of our clients. We have earned the respect of local judges, prosecutors and law enforcement officers in Chesterfield County Virginia as skilled trial attorneys who know how to both effectively defend criminal & traffic cases, and who are not afraid to challenge the evidence in tough cases.
CAUTION: Criminal law is a specialized area of the law and can be very complicated.  The case disposition may forever affect your future. Do not place your trust in a law firm that lacks the necessary experience.
Recognized Chesterfield County DUI & Reckless Driving Traffic Lawyers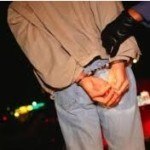 Drunk driving and reckless driving are taken very seriously by the authorities in Chesterfield County. In fact, Chesterfield was recognized for making more DUI arrests than both Richmond City & Henrico County COMBINED. DUI and reckless driving traffic laws can be very complex. A conviction can have devastating consequences. We understand this and believe that now is the time for a trusted, respected advocate to take charge of your case and not the time to lecture you about your decision making.
Chesterfield VA 18.2-272 Driving While Suspended DISMISSED
A DUI conviction will result in a temporary suspension of full driving privileges. Our lawyers represented a client who was accused of driving while having a suspended driver's license due to a prior DUI conviction pursuant to Va. Code 18.2-272. An 18.2-272 violation – as it is commonly known – is a serious driver's license offense. This type of violation will automatically trigger a loss of driving privileges for an additional 12 months with no option for restricted driving privileges if convicted. Judges will also frequently impose an active jail sentence if convicted. In this case, we prepared various pieces of mitigating evidence and were successful with various motions that eventually led to the case being dismissed.
Let us review your case! We can help! 
11/10/2015 | Updated 5/11/2021