Top Chesterfield County VA Speeding Ticket Lawyer • 1400+ Reviews
Chesterfield County Police get a lot of attention for aggressive enforcement. Speeding Tickets are issued daily. A recent study revealed a few areas where the local police will typically target speeding drivers. Virginia State Troopers also aggressively enforce the speed limit in Chesterfield County. The State Troopers typically patrol Interstate 95, Route 288, and the Chippenham & Powhite Parkways. Do not plead guilty or pay a speeding ticket without consulting a Chesterfield VA Speeding Ticket Lawyer. We defend speeding ticket allegations in the Chesterfield County VA courts every week and know how to protect our clients best.
Top Rated Chesterfield County Speeding Ticket Attorney Client Review

Quick response, professional staff, great service, and the best outcome I could hope for.
Speeding Ticket Defense Attorneys Chesterfield County VA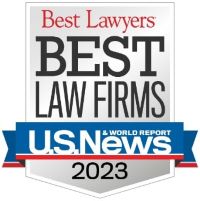 Riley & Wells Attorneys-At-Law is an established local area law firm that defends clients accused of speeding in the Chesterfield Courts. Our attorneys have accumulated over 60 collective years of traffic law experience and are recognized as leaders in law by the legal community. We are the Chesterfield VA Speeding Ticket Lawyers that serious clients want representing them. We understand the negative effects of a conviction. Our goal is to obtain the best outcome possible.
Chesterfield County Speeding Ticket Attorney Client Review

Chesterfield County VA Reckless Driving Speeding Ticket Attorneys
The most serious type of speeding ticket in Chesterfield County VA is the reckless driving speeding ticket. Virginia law states that a person shall be guilty of reckless driving for driving a motor vehicle at a speed of 20 miles per hour or more above the speed limit OR in excess of 85 miles per hour, regardless of the speed limit. This law is probably the most frequently enforced reckless driving law by Virginia State Troopers & Chesterfield County Police that patrol throughout Chesterfield County.  The facts of each case can vary. We have the expertise to present the best defense.
A Chesterfield Virginia Speeding Ticket may be charged as follows:
•46.2-862 Reckless Driving – Speeding
•46.2-870 Speeding
•46.2-871 Maximum Speed Limit for School Buses
•46.2-872 Maximum Speed Limits for Vehicles Under Special Permits
•46.2-873 Speeding in a School Zone or at a School Crossing
•46.2-873.1 Maximum Speed Limit on No surface Treated Highways
•46.2-873.2 Maximum Speed Limit on Rural Rustic Roads
•46.2-874 Speeding in a Business or Residential District
•46.2-875 Maximum Speed Limit on Certain Other Highways
•46.2-877 Minimum Speed Limits (Impeding the Flow of Traffic)
•46.2-878 Authority to Change Speed Limits
•46.2-878.1 Speeding in a Highway Work Zone
•46.2-878.2 Maximum Speed Limits in Certain Residential Districts
•46.2-881 Speeding on Bridges, Tunnels, and Interstates
•46.2-947 Speeding Within Highway Safety Corridor
Successful Chesterfield VA Speeding Ticket Lawyers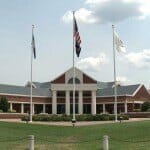 Our attorneys have a clear understanding of traffic court procedures, law enforcement methods of detecting speed such as RADAR, LIDAR, PACE, and other procedural and technical defenses. Our experienced Chesterfield VA Speeding Ticket Lawyers will ensure that you are not intimidated in the courtroom, that your best defenses are presented and that you increase your chances of securing the best result. In most cases, we can successfully represent you without you having to appear in court.
Traffic Court Representation For Chesterfield Speeding Ticket
Some people don't think they need a Chesterfield Speeding Ticket Attorney to assist them with speeding tickets. This is certainly true if you intend to plead guilty. What will you do at the Courthouse when your case is presented to the Judge?  Are you going to be able to cross-examine the police officer effectively? Are you up to the task of legal jousting with the Commonwealth's Attorney and the Judge? Most folks who attempt to represent themselves neither understand the rules of the court nor how to properly present their case to the Judge.
Let us review YOUR case. We can help!
11/10/2015 | Updated 4/27/2023