Chesterfield VA Underage Possession of Alcohol Attorney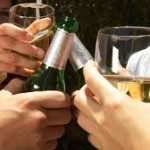 Virginia law 4.1-305 criminalizes the possession, purchase, or consumption of any alcoholic beverage, such as liquor, wine, and beer, by those under the age of 21. Underage possession of alcohol is a Class 1 misdemeanor criminal offense. Chesterfield County Police and other law enforcement agencies aggressively enforce this law. Law enforcement has a no-tolerance policy for underage drinking. Contact an underage possession of alcohol attorney who specializes in defending Chesterfield County cases.
NOTE: An arrest is NOT a conviction!
Alcohol Violation Attorney Chesterfield VA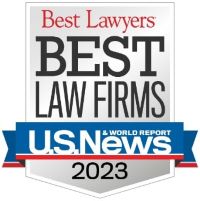 Riley & Wells Attorneys-At-Law is an established Chesterfield, VA, law firm that defends underage possession of alcohol cases. Our lawyers possess over 45 combined years of trial experience. We are a recognized "Best Law Firm" for criminal law by U.S. News & World Report. Our attorneys will help you understand the allegation you are facing, your possible defenses, and the consequences of a conviction. You can often prevail on several defense objections or motions, even if you think you are guilty.
Chesterfield VA Underage Possession of Alcohol Attorney Client Reviews


Virginia Underage Possession of Alcohol Penalties – Chesterfield County
Maximum 12 months in jail

Maximum $2,500 fine

50 hours of community service
Random Testing
Loss of driving privileges
Permanent criminal record
Driving After Illegally Consuming Alcohol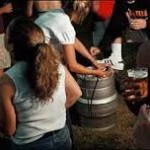 Driving a motor vehicle by persons under the age of 21 after illegally consuming alcohol is a criminal offense according to Va. Code 18.2-266.1. This violation is often referred to as a baby DUI when the driver under the age of 21 has a blood alcohol level of 0.02 but less than 0.08. The DUI law criminalizes operation of a motor vehicle in cases of blood alcohol evidence of 0.08 or higher. Note: A person weighing 120 pounds can reach a 0.02 percent blood-alcohol level after having one drink in one hour.
Possession of False Identification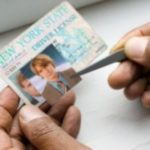 Possession of a fake ID is not an alcohol violation; however, in many instances young offenders in violation of Virginia's alcohol laws are also in possession of a fake or fraudulent identification. Virginia Code 18.2-204.2 makes it is illegal for any person to possess a fictitious driver's license or other official identity card. As such, the accused may be facing two criminal charges for underage possession of alcohol and possession of a false identification.
Contact us today for a free evaluation of YOUR case!
11/10/2015 | Updated 2/22/2020