Chesterfield County VA Traffic Lawyer
Chesterfield County law enforcement actively and aggressively enforce the traffic laws. The Virginia Motor Vehicle Code outlaws thousands of traffic offenses. Traffic Violations can range from serious felonies to minor traffic tickets. Many Chesterfield County traffic cases are classified as misdemeanors. Reckless driving, driving with a suspended or revoked driver's license and DUI are serious traffic violations. A conviction for any traffic offense can jeopardize your freedom and your future depending on the nature of the offense. Our Chesterfield County VA Traffic Lawyers are professionals that can help you better understand your situation.
CAUTION: A traffic violation conviction may increase the automobile insurance premium by as much as 79%, according to a study conducted by Insurance.com
Experienced Traffic Law Attorneys Chesterfield County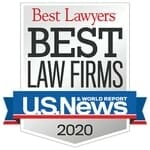 Riley & Wells Attorneys-At-Law is a prestigious local law firm that defends Chesterfield VA traffic cases. Our lawyers have a successful track record of defending Chesterfield traffic violations. We represent clients accused of traffic offenses before the Chesterfield Courts every week. Our Chesterfield Traffic Court Attorneys have accumulated over 45 years of collective experience.  Our law firm is regularly recognized for legal excellence and high ethical standards by the legal community.
NOTE: Do not pre-pay any traffic case without consulting an experienced attorney
Chesterfield VA Traffic Lawyer Client Reviews
Extremely happy with the outcome of my case. Well worth the money. I recommend to anyone (in state or out of state) to obtain their services for VA traffic issues. John Venezia
15:28 04 Oct 17
Virginia Traffic Law Violation Penalties
Incarceration
Loss of driving privileges
Moving violation demerit points
Excessive fines
Increased automobile insurance premiums
Employment issues
Top Representation For Traffic Law Violations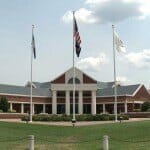 Our attorneys examine every case with care and prepare each matter for trial.  Our goal is simple – to secure our client the best possible outcome under the law. We have the ability to prevent bad things from happening. Do not appear in Court alone without first consulting a lawyer. Do not be intimidated in the courtroom. We offer free no obligation initial consultations. Our Chesterfield VA Traffic Lawyers will be able to explain how we can assist you with your case.
Riley & Wells Attorneys-At-Law Can Defend Any Chesterfield VA Traffic Violation
Accidents

Habitual Offender

Hit & Run
No valid driver's license

Suspended driver's license
Leave accident scene
Fail to "Move Over"
License Restoration
Aggressive Driving
Commercial driver violations
Out of state drivers
Moving violations
No automobile insurance
Eluding the Police
Fail to yield emergency vehicle
Traffic Violations | Demerit Points | Driving Record | Insurance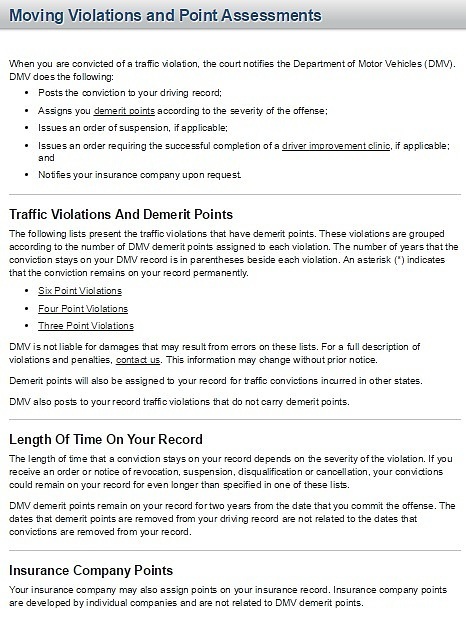 Chesterfield Hit & Run while Driver's License Suspended DUI Related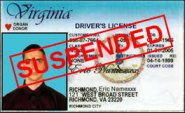 In this case, our Chesterfield VA Traffic Attorneys represented a client who was involved in a traffic crash. Our client had problems with his driving privileges. The client left the scene of the crash. Our client lost his driving privileges due to a prior DUI conviction.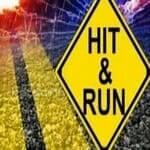 Our client was arrested for hit and run and driving in violation of a DUI issued restricted license. We developed successful arguments to both of the allegations. The evidence and arguments we provided allowed us to favorably resolve both allegations. We convinced the prosecution to drop or nolle prosequi the hit and run case. We were able to convince the Court to reduce the more serious license offense down to driving without a valid driver's license. This protected driving privileges and the client's freedom.
Chesterfield County Suspended Driver's License Attorney
Driving on a Suspended Driver's License can be a serious matter. The Chesterfield Court will sometimes incarcerate the defendant and impose further loss of driving privileges. We have a track record of success with these types of cases in the Chesterfield courts. Our attorneys regularly represent clients in the Chesterfield VA Courts. In this case, our client was charged with driving on a revoked license. Our client lost his driving privileges due to a civil judgment. Our lawyers were able to assist the client in regaining his driving privileges. On the trial date, we made various successful arguments.  We were able to protect our client's driving privileges and freedom.
Chesterfield County Traffic Lawyer Client Review

Contact us today for a free evaluation of YOUR case!
11/10/2015 | Updated 2/22/2020
Chesterfield Reckless Driving << Previous < > Next >> Chesterfield Speeding