Chesterfield County VA Lawyer Criminal Defense Attorneys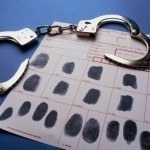 Being arrested can be an embarrassing, frightening, and devastating experience. Now is not the time to have a Chesterfield VA Criminal Lawyer that will lecture you about your choices. The simple fact is you are in trouble with the law, and you need a non-judgmental advocate to give you straightforward advice about protecting yourself before the Court and presenting your best defense, period. Don't wait to get help! Contact a professional who can help you with your case.
CAUTION: Criminal law is a specialized area of law and can be very complicated.  The case disposition may forever affect your future. Do not trust a law firm that lacks the necessary experience.
Recognized as a "Best Law Firm" for Criminal Law – Chesterfield County VA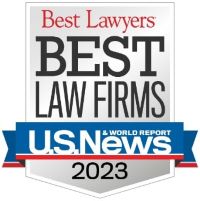 Don't trust your future to a law firm that either juggles many areas of law or simply does not possess the experience. Riley & Wells Attorneys-At-Law are recognized by Virginia Super Lawyers and rated "AV Preeminent" by Martindale-Hubbell for the highest professional excellence in legal ability and ethical standards. You need to know your rights under the law, and how to act to protect them immediately – either before memories fade, evidence is lost, witnesses disappear or you have waived a defense.
Effective Criminal Defense Trial Attorneys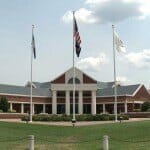 Criminal trials are a very complicated and highly specialized area of the law. Accomplished Chesterfield VA Criminal Defense Attorneys know that people accused of a crime are most worried about losing their freedom and incarceration. Our lawyers possess over 45 years of collective criminal law experience. We understand that people quickly need clear answers to their legal questions when they become a target of a criminal investigation or are arrested. You can benefit from our experience.
Chesterfield VA Criminal Lawyer Client Review

Quick response, professional staff, great service, and the best outcome I could hope for.
Felony Destruction of Property & Conspiracy Nolle Prosequi
Riley & Wells Attorneys-At-Law represented a teenage client who was arrested for Felony Destruction of Property with Intent and Conspiracy to Destroy Property with Intent. The allegation emerged after evidence surfaced that our client, with others, used spray paint on a tunnel wall to write a memorial to their friend who had recently committed suicide at that location. Our attorneys thoroughly and completely analyzed our client's case. We determined that the best course of action would probably be to convince the prosecution not to prosecute the case. Along those lines, we negotiated with the Commonwealth's Attorney and were able to have the felonies dismissed.
Experienced Chesterfield VA Criminal Lawyers
Our Chesterfield County Criminal Defense Lawyers represent clients weekly in the Chesterfield County Courts. We protect our client's due process rights and constitutional privileges. Our goal is to present the best possible defense. Our lawyers have earned the respect of judges, prosecutors, and law enforcement officers in Chesterfield County, VA, as skilled Chesterfield Criminal Defense Attorneys who know how to defend a criminal case effectively and are not afraid to challenge the evidence in tough cases. We fight for our clients using every resource the law allows.
Chesterfield Statutory Burglary DISMISSED
Riley & Wells Attorneys-At-Law represented an 18-year-old client arrested for statutory burglary. The client entered her boyfriend's house and found him having an affair with another woman. Our client became enraged and attacked him and the other woman. The issue was whether our client entered the house intending to commit a crime. The Commonwealth Attorney was unwilling to drop the case or amend the allegation to a misdemeanor. Our client was naturally concerned about serving a prison sentence and becoming a convicted felon at the age of 18. We proceeded to trial, and the Circuit Court Judge granted our Motion to Strike the Commonwealth's case and dismissed the case.
Riley & Wells Attorneys-At-Law Defends Chesterfield VA Criminal Cases
Federal Offenses
Murder
Hit & Run
Robbery
Malicious Wounding
Forgery
Fraud
Solicitation of Prostitution
Concealed Weapon
Protective Order/Violation
Drugs
Ignition Interlock Violation
Firearm Offenses
Asset Forfeiture
Sexual Battery
Failure To Appear/Capias
Reckless Handling of a Firearm
Manslaughter
Petty Larceny
ASAP Violations
Trespassing
Vandalism
Abduction
Probation Violations
Grand Larceny
Receiving Stolen Property
Prostitution
Reside in a Bawdy House
Conspiracy
Sex Offenses
Worthless/Bad Checks
Obstruction of Justice
Brandishing a Firearm
Shoplifting
Destruction of Property