Chesterfield County DUI Lawyers
Drunk driving offenses are aggressively prosecuted in the Chesterfield County courts. The Chesterfield County Police Officers and Virginia State Troopers who patrol the county are extensively trained on how to thoroughly investigate DUI cases. Chesterfield County DUI cases will typically originate from a simple traffic stop, but can also be the result of an accident or DUI checkpoints throughout the County, which is often conducted in areas such as Midlothian, Bon Air or Chester. Contact a Chesterfield DUI Lawyer for help with your case.
DUI Defense Attorneys Client Review – Chesterfield County

Trust and integrity is simply the watch words for Riley & Wells. I live in NC and needed legal help in the state of Virginia. I called Riley & Wells and they handled all of my legal matters above and beyond any set standards. Everyone I spoke to on the phone or in email treated with the upmost respect. They took care of my legal issues to highest level of my satisfaction without me needing to travel back to VA. They are truly the best legal team that I have ever met. If you need a total professional legal team with super and affordable prices please call Riley & Wells.
Experienced DUI Defense Trial Lawyers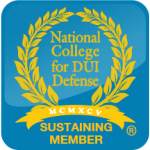 Riley & Wells Attorneys-At-Law is an established local Chesterfield County DUI law firm. Our lawyers possess over 45 years of combined DUI defense experience. We are recognized as a "Best Law firm" for DUI defense by U.S. News & World Report. Our attorneys maintain the highest ratings for superior legal ability and ethical standards. We use every resource the law allows, and consider guilty pleas only when they are in the best interests of our clients. Let us review your case. You can benefit from our experience.
Virginia DUI Penalties
Incarceration
Ignition interlock
Loss of driving privileges
Expensive fines
Probation
VASAP
Problems with automobile insurance
Issues with employment
Experienced DUI Defense Attorneys Chesterfield County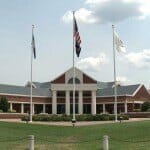 An experienced Chesterfield Virginia DUI Attorney on your side can help you understand the complexities of the Virginia DUI law. Our lawyers are dedicated to defending DUI cases. We will present your best defense and help you mitigate the harsh penalties associated with a DUI arrest. The simple fact is that you are in trouble with the law and you need a non-judgmental advocate to give you straightforward advice about protecting you before the Court.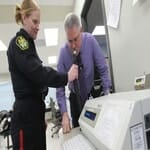 Va. Code Section 18.2-266 criminalizes drunk driving. Operating a motor vehicle is illegal if a chemical test proves the driver possesses a blood alcohol level of 0.08 percent or more at the time of driving. It is also a violation for a motorist to operate a motor vehicle under the influence of illegal drugs or prescription medication. Breath Test evidence is significant to the prosecution's DUI case but it is not required.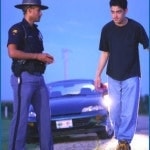 Chesterfield County police officers transition traffic stops into DUI investigations once they detect an odor of an alcoholic beverage. Every motorist who becomes the target of a Chesterfield police DUI investigation will typically be asked to perform field sobriety exercises. These exercises or tests are completely VOLUNTARY.  A motorist is never required to perform any field sobriety exercise.
NOTE: There is almost no scenario where a motorist should perform these tests
Retain a Lawyer That Specializes in Chesterfield County DUI Defense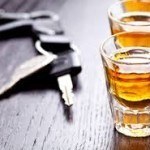 A Chesterfield VA DUI allegation is charged under Va. Code 18.2-266. This law makes it illegal to drive or operate a motor vehicle with a blood alcohol concentration of at least 0.08 percent. It is also unlawful to drive if under the influence of illegal drugs or even prescription medication. We will carefully analyze the facts of your case looking for all possible defenses. There may be defenses to your case even if you think you are guilty. NOTE: A DUI arrest is NOT a DUI conviction.
A Reckless Driving Verdict Can Be a Win if Arrested For DUI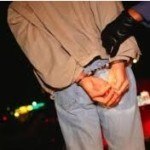 State Troopers typically patrol the Interstates. Chesterfield Police Officers typically patrol county roads such as Midlothian Turnpike, Hull Street & Jeff Davis Highway. Both law enforcement agencies looking for drunk drivers while on patrol. The police officer is permitted to make a DUI arrest without a warrant if there is probable cause evidence. In some cases, our DUI lawyers can convince the prosecution to amend a DUI allegation to reckless driving. This type of disposition is typically considered a win.
An Illegal Traffic Stop Will Dismiss a DUI Case
Police officers have countless reasons to conduct a lawful traffic stop. However, there are cases where the police stop a motorist without a lawful reason. In this case, the police officer made a traffic stop because the rear license plate light bulb was dim. The police officer suspected our client of 2nd offense driving under the influence of alcohol. The client did not perform particularly well on the administered field sobriety tests and refused the breath test that was offered at the station. Our lawyers prepared and filed a Motion to Suppress the police traffic stop as unlawful. After negotiating the case with the prosecution, the client was satisfied to walk away with a reckless driving verdict.
Chesterfield County DUI Client Review

Let us review YOUR case. We can help!
11/10/2015 | Updated 5/11/2021
Chesterfield Criminal Law << Previous < > Next >> Chesterfield Reckless Driving